About Cisco
Cisco helps companies seize the opportunities of tomorrow by proving that amazing things can happen when you connect the previously unconnected. Cisco securely connects everything to make anything possible. If you can imagine it, Cisco will build the bridge to get you there. Power an inclusive future for all.
---

Elevate Your Microsoft Teams Rooms with Cisco Devices
The Teams video conferencing you know, powered by intelligent collaboration devices you'll love. Read how Cisco and Microsoft have teamed up to solve Hybrid Work.
Cisco Firewall
Harmonize your network, workload and application security.
---
Extended Detection and Response (XDR)
Give your security operations team increased visibility and actionable insights to automate threat response across networks, cloud, endpoints, email and applications.
---
How Security Transformed the World
Learn from leaders across the world who have integrated security resilience and offer guidance on what practices impact an organization's ability to adapt to change.
2022 Global Hybrid Cloud Trends Report
Learn more about current trends impacting hybrid cloud operations and coming changes on the horizon.

Connectivity in SASE
Connect any user to any application with integrated capabilities for multicloud, security and application optimization, all on a SASE-enabled architecture.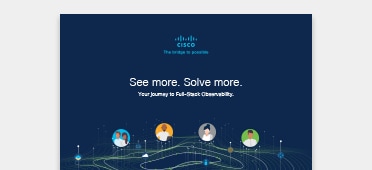 The Path to Full-Stack Observability
Improve IT alignment and create a seamless digital experience for users everywhere with Cisco.
Support a Hybrid Workforce with Meraki
Future-proofing your workplace while navigating challenges and opportunities. As organizations have adopted hybrid work practices, technology has become critical to transforming business models and shifting the new way work gets done.

Small Business Security Solutions
Things can happen quickly in small business, so Cisco has designed its security solutions suite to match that.

The Total Economic Impact of Cisco Success Tracks
As IT complexity and risk continue to grow, organizations need services that guide IT professionals to take a proactive approach to better manage and secure their IT infrastructure. Cisco Success Tracks is a comprehensive services package designed to help IT professionals remove adoption roadblocks and get to business value faster.
---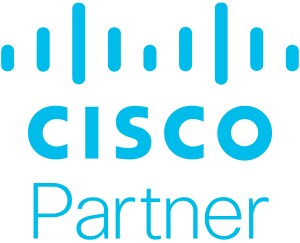 ---