CDW Ensures Technology is Par for the Course
Long Shots: How Gary Woodland is Able to Gain a Competitive Edge
Long Shots is a series that dives into the many different aspects of the PGA TOUR's ShotLink Data, powered by CDW, and how players can take advantage of plethora of statistics available to them.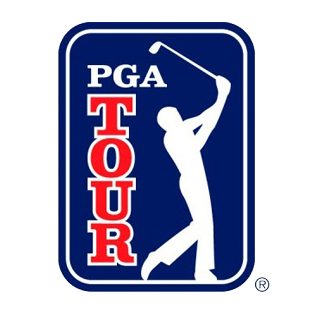 About Our PGA TOUR Sponsorship
CDW, the PGA TOUR's official technology partner since 2008, helps connect golf with technology – powering the revolutionary ShotLink scoring system, supporting cloud migrations and launching the Tech Fore! charitable giving program.
ShotLink: Teeing Off with Big Data
Using handheld devices and laser rangefinders, ShotLink operators capture 256,000 pieces of data each week. State-of-the-art servers, installed and configured by the CDW Professional Services team, store and analyze this data aboard the ShotLink Nerve Center truck. Golf fans and journalists around the world can access ShotLink data via PGATOUR.com to keep up with tournament rankings, while players can track their progress over time to help improve their game.
Training U: Powered by CDW and Intel
CDW and Intel were proud sponsors of "Training U", an educational and career forum leading up to the PLAYERS tournament. The event included several dozen local high school student athletes and aimed to introduce them to career opportunities beyond the sports they play. As part of the program, CDW made a donation to STEM2 Hub, a local charity that reduces technology barriers that impede youth from reaching their full potential. That donation will in turn provide all attending students a new laptop to pursue their career and education aspirations.

 
A community involvement program, Tech Fore! Kids provides education and STEM learning opportunities for kids, encouraging discovery and collaboration — primarily through technology and the game of golf. 

Meet Our Sponsored PGA Pros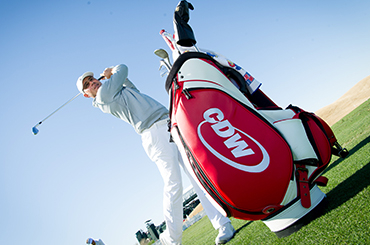 Gary Woodland
Known for his prodigious length off the tee, Gary Woodland has cemented himself among golf's elite competitors. A four-time winner on the PGA TOUR, Gary most recently captured his first Major win at the 2019 U.S. Open with a 13-under-par score. His first PGA TOUR victory came at the 2011 Valspar Championship. He was also selected for the United States World Cup team the same year. After a return to the winner's circle at the 2013 Reno-Tahoe Open, Gary secured a torrid finish in the 2013 FedExCup Playoffs.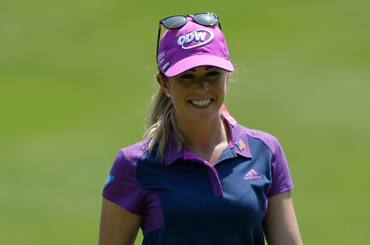 Paula Creamer
Paula Creamer joined the LPGA at age 19 and rose quickly to become the youngest player to win a multiple-round LPGA tournament. Her victories continued as she became the youngest and quickest player to earn $1 million dollars in LPGA winnings. Outside of LPGA Tours, where she's won 10 events, Paula competed in the U.S. Solheim Cup as the youngest-ever player in 2005 and won the U.S. Women's Open championship in 2010. She supports junior golfers through the charitable organization The First Tee by appearing at golf clinics and donating scholarships.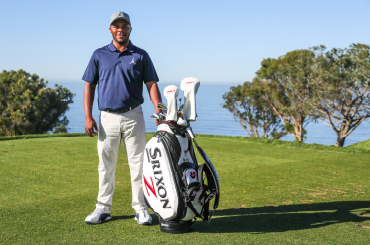 Harold Varner lll
Harold joined the PGA TOUR during the 2015/2016 season and had a solid rookie year, collecting seven top-25 finishes, four of which were top-10 showings. He was one of only seven PGA TOUR rookies to advance to the FedExCup Playoffs. Harold has seen success with an Australian PGA Championship victory and ten top-10 finishes in his TOUR career. Off the green, Harold is a huge Carolina Panthers fan as well as an avid reader who enjoys biographies.
KEEP UP WITH CDW ON THE PGA TOUR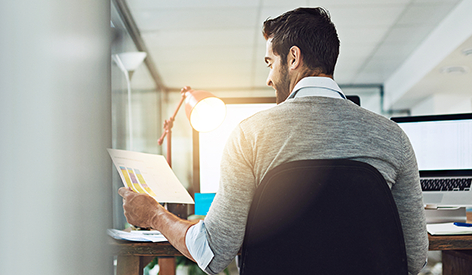 Each week, we use our stats-driven technology to predict which players will triumph in the upcoming PGA TOUR match.