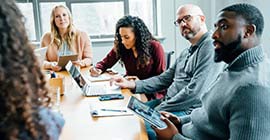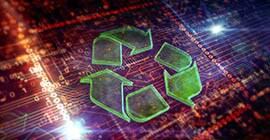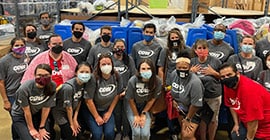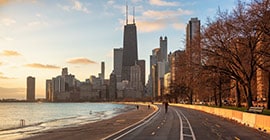 CDW's Role in Sustainable and Socially Responsible Technology
CDW's commitment to sustainable and socially responsible technology implementation is far-reaching – it is apparent in what we offer, how we serve customers, how we work with our vendor partners, and how we engage in our communities. In recent years, we have continued to increase our sales of environmentally certified products; expanded our participation in electronics recycling programs; have been actively involved in the "technology for good" movement; and continued to serve social good sectors such as education, healthcare and government. Click here to learn more.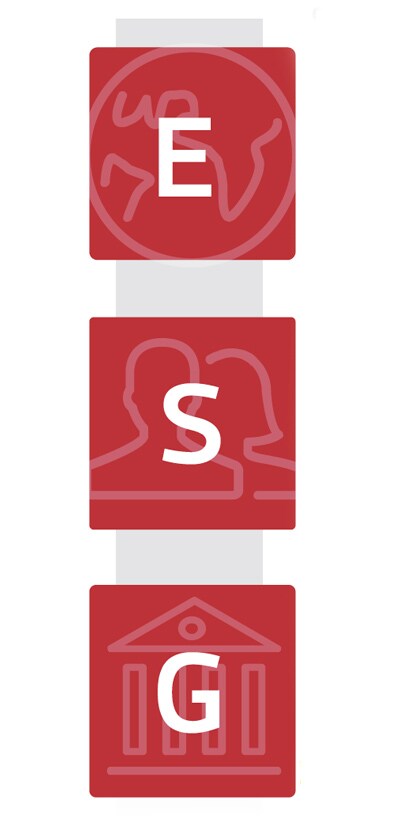 ENVIRONMENTAL: PROTECTING THE WORLD WE SHARE
Doing our part to sustain a healthy planet is critical to the wellbeing of all of our stakeholders and our business. Our efforts are inspired and led by coworkers around the globe as we strive to do our part for the environment.
SOCIAL: MAKING A DIFFERENCE FOR ALL OUR STAKEHOLDERS
We have a collaborative culture built on mutual respect for the unique attributes and perspectives of all coworkers, customers business partners and communities. In this section, you can learn more about how we work with and support our stakeholders, which includes a multidimensional strategy for driving diversity, equity and inclusion enterprise-wide. 
GOVERNANCE: INSPIRING TRUST AND CONFIDENCE IN ALL OUR STAKEHOLDERS
At CDW, we understand that integrity, trust and good corporate governance matter to all our stakeholders. By ensuring smart governance and ethics and compliance practices, we continue to earn the trust and confidence of our stakeholders.

ENVIRONMENTAL: PROTECTING THE WORLD WE SHARE
Environmental Management

Energy Management & Climate Action
Materials & Materials Efficiency

SOCIAL: MAKING A DIFFERENCE FOR ALL OUR STAKEHOLDERS
Diversity, Equity & Inclusion

Coworker DEI
Business Diversity
Social Impact

Coworker Engagement & Workplace Culture
Occupational Health & Safety
Coworker Training, Educations & Development
Pay & Equal Remuneration
Coworker Benefits
Supply Chain Responsibility

GOVERNANCE: INSPIRING TRUST AND CONFIDENCE IN ALL OUR STAKEHOLDERS
Corporate Governance
Ethics & Compliance
Data Privacy & Information Security