Sustaining a Successful Business and Healthy Planet
CDW has a demonstrated track record of strong execution, achieving consistent, above-market profitable growth, and delivering superior returns. Our competitive advantages combined with our business model and strategy have driven our success. We also believe that doing our part to sustain a healthy planet is critical to the wellbeing of our coworkers, customers, communities and business.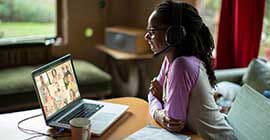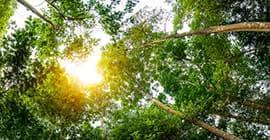 SUSTAINING A SUCCESSFUL BUSINESS
CDW is a leading multibrand provider of information technology solutions to small, medium and large business, government, education and healthcare customers. We have capabilities to provide integrated technology solutions in more than 150 countries for customers with primary locations in the U.S., U.K. and Canada. As a trusted advisor, we help customers navigate and be successful in an ever-changing world by providing them the technology advice and solutions they need – when, where and how they need them. Customers have access to more than 100,000 products and services from over 1,000 leading and emerging vendor partners and CDW's deep technical resources. 
We serve more than 250,000 small-, medium- and large-business, government, education and healthcare customers in more than 150 countries with primary locations in the U.S., U.K. and Canada. Our market segmentation – Corporate, Small Business, Government, Education, and Healthcare – allows us to customize our offerings and provide enhanced expertise in designing and orchestrating technology solutions that meet specific needs.
Visit our Investor Relations page to learn more about our financial performance. 

CDW Provides Technology That Moves Your Mission Forward
Our holistic approach to accelerate adoption of sustainable and socially responsible technology is enabled by our partnerships and our people. The impacts thoughout our value chain inspire our coworkers, who work tirelessly to support these mission-driven technology needs.

We foster environmental and societal impact with sound principles. We amplify ESG by providing clean tech & cloud computing options for customers, serving social good sectors, and being resposnsible partners, among other efforts.
How We Deliver ESG Impact for Our Customers and Partners
CLEAN TECH & CLOUD COMPUTING
Expansive catalogue of enviromentally certified products (Energy Star, EPEAT, and TCO Certified) - $4.4B in revenue for FY2020 and a broad range of cloud-based tools providing energy-efficient options for our customers.
PRINTRELEAF, A REGENERATIVE EFFORT
Complimentary enrollment to support reforestation provided to CDW customers.
COLLABORATION TOOLS
Creating flexible, scalable, and efficient work and learning solutions for our customers.
SOCIAL GOOD SECTORS
Providing products and services to sectors such as Education and Healthcare - we are helping schools cross the digital divide by developing e-Learning solutions and working with hospitals and healthcare providers on COVID-19 testing, virtual care solutions and vaccine distribution. 
SECURITY SOLUTIONS
Assisting our customers with their information security and data privacy needs.
PARTNERING RESPONSIBLY
Supporting the high expectations of our partners to uphold standards of business ethics, integrity, environment, health and safety compliance, and respect for human rights. 
SUSTAINING A HEALTHY PLANET
Doing our part to sustain a healthy planet is critical to the wellbeing of our coworkers, customers, communities and business. Our efforts are inspired and led by coworkers around the globe as we strive to do our part for the environment.
Our environmental policy and Environmental Management System (EMS) define the structure, practices and procedures for our environmental program. As part of our commitment to continuous improvement, we regularly evaluate the efficiency of our use of natural resources. We seek to identify and address opportunities to improve by reducing waste to landfill through enterprise-wide recycling initiatives, implementing innovative packaging solutions, and integrating principles of environmental responsibility throughout our business. 
Our beGreen program, established in 2009, provides coworkers with the platform to share ideas and take collective action to improve our environment. Areas of focus include coworker education, community awareness, recycling and resource conservation. The program is managed by a cross-functional team of coworkers from multiple CDW locations. This team collaborates internally and with members of the communities where we operate.
Learn more starting on page 13 of our report.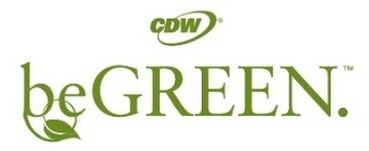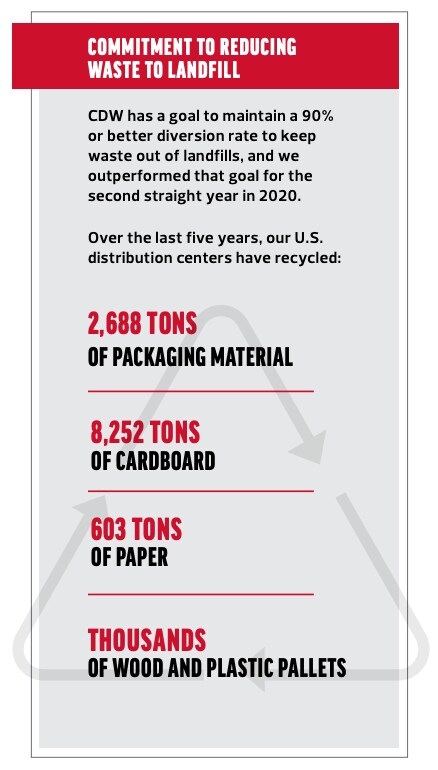 Seven CDW locations have energy certifications - Leadership in Energy and Environmental Design (LEED) in the U.S. and Building Research Establishment Environmental Assessment Method (BREEAM) in the U.K.