EARNING AND MAINTAINING TRUST
Protect Confidential Information
You are responsible for protecting our Company's confidential information and intellectual property, as well as the confidential information and intellectual property of our business partners. By protecting confidential information, we remain competitive and maintain our reputation as a trustworthy business partner.  
Protect CDW's confidential information and intellectual property, which includes trademarks, copyrights, patents and trade secrets.

Safeguard the confidential information of our business partners as if it were our own.

Never use the intellectual property of competitors or other third parties, such as company logos, names of product offerings, photographs and images, or product designs and plans, without permission.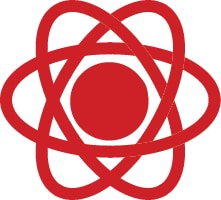 It is your obligation to protect CDW's confidential information even after you no longer work for the Company.

Additional Resources for Compromised Information
If you have reason to suspect that the confidentiality, integrity or availability of confidential information (in electronic or paper form) may have been compromised — for example, if it is lost, stolen, disclosed or otherwise accessed by someone without valid authority — contact the CDW Security Operations Center at 847.371.6015. The Security Operations Center is open 24/7. Coworkers outside the U.S. and Canada should contact CDW Information Security at InfoSec@cdw.com.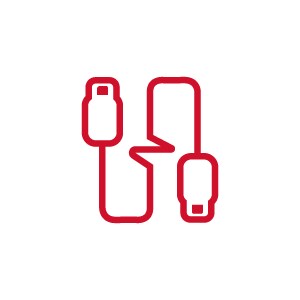 Confidential information includes all information that has not been made available to the public. This includes any information about CDW, its suppliers, its customers or our coworkers that has not been generally disclosed and might be harmful to them, or useful to competitors, if disclosed.
Such information includes, among other things, revenue and profit figures, financial reports, new product plans, marketing strategies, information relating to internal operations, future business plans and potential acquisitions, divestitures and investments.
Here are some ways to make sure that you protect confidential information, whether it relates to CDW, our customers, our coworkers or our business partners.
Access it and share it with fellow coworkers only on a need-to-know basis.

Password protect your computer and all sensitive documents.

Secure your notebook, tablet, smartphone and other electronic memory devices from theft or access by others.

Secure confidential papers in your desk or cabinet before leaving your workstation.

Be careful not to discuss confidential information in a place where others may hear.

Although there is often a temptation to discuss CDW with friends and family in relaxed and informal settings, remember that these rules apply in all situations – even those.

Use caution when accessing or storing confidential information on any mobile device.

Do not put credit card numbers, Social Security or other national identification numbers, health information, or similar confidential information (including your personal information) in email or instant messages. Such confidential information must always be encrypted.

All computers used by coworkers that are connected to CDW's information systems, whether owned by coworkers or CDW, must have anti-virus software installed and enabled.
For more information, visit the resource link below: