We created The CDW Way Code to help you make the right decisions on behalf of CDW. While this Code sets forth the minimum standards of acceptable behavior, it is not intended to cover every issue that may arise. Your independent good judgment must always be your guide.
A waiver of any provision of this Code will only be granted in limited circumstances. Any such waiver request must be directed to our General Counsel. The Board of Directors or a Board Committee must approve waivers for the Company's executive officers, principal accounting officer and directors. Waivers will be promptly disclosed when required by Nasdaq or applicable by law.
Remember that we count on one another to ask questions and raise concerns. If you have questions or would like to report a concern, consider starting with your supervisor or manager. If you are not comfortable speaking with your supervisor or manager, remember that you have many resources at CDW to support you.
Your Ethics and Compliance Resources include:
The Ethics Helpline is available for confidential questions and advice (about policies, laws, the right course of action, etc.) and for reports of possible violations (of this Code, CDW policies or laws). It also provides callers the choice to remain anonymous.
The Ethics Helpline can be reached in several ways:
The Ethics Helpline is operated by an independent third party and is available 24 hours a day, 365 days a year. Translation services are available.
Coworkers should also feel free to contact Ethics and Compliance directly by calling 847.419.6160 or sending an email to CDWWay@cdw.com. Coworkers outside the U.S. wishing to connect via phone should dial +1 847.419.6160.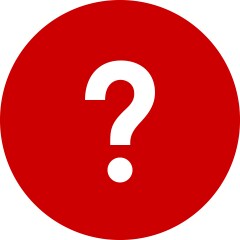 Is there a company policy prohibiting it?

What does The CDW Way Code say?

Is it legal?

Am I the right person to make the decision?
Would I be proud to explain this to my customers, family, friends, manager or fellow coworkers?

Is it consistent with The CDW Way?
Do I need to seek help or advice from someone else?

Have I looked at this decision from every angle?