Retail Technology Solutions
Due to the near limitless options now available to customers both online and in brick-and-mortar stores, the retail landscape is more crowded than ever. Retailers need to leverage the power of comprehensive retail solutions and the latest innovations in digital technology, store connectivity and analytics to stand out in the market.
Checkout Modernization Solutions
Succeeding in today's retail landscape requires innovation. Consumer processes and the customer journey have changed. From texting with sales associates to price comparing online, the shopping experience is now a multichannel one. This new reality calls for retailers to invest in technology that modernizes and improves the checkout experience.
Ensure seamless hybrid online and in-store shopping


Create loyalty programs to attract shoppers into the store



Offer buy online, pick up in store or curbside
Leverage checkout data to inform process adjustments


Capture online and offline data to support supply chain decisions



Realize AI (Artificial Intelligence) and ML (Machine Learning) efficiency gains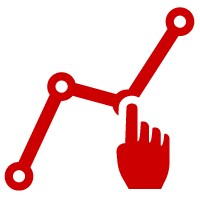 Invest in technology to support "anywhere"checkout



Roll out devices that allow associates to access inventory and digital apps at their finger tips
Nuisance & Crime Deterrence Solutions
Safety and loss prevention is a full-time job. With nuisance crimes and petty theft dramatically increasing, retailers are feeling the heavy impact, far beyond an increase in shrink. Customers and employees cannot lose their sense of safety, as this can result in a decrease in sales and high employee turnover. Retailers need to take a new approach to deter crime and proactively disrupt nuisance activity in real time. Addressing these concerns requires new foundational components, with live monitoring and real time response that provide customers and staff with a safe and comfortable shopping experience.

Retail is an incredibly complicated organism and all of the aspects need to connect. The foundation of the digital retail location infrastructure is being built in order to support the innovations of the future. Learn about the importance and design of a resilient network to connect to your data and customers.
Your customers want a frictionless retail experience. Look to advanced point-of-purchase technology, enhanced in-store connectivity solutions and edge computing capabilities as tools to enable an optimal customer experience.
Mobile point-of-sale systems (mPOS) can enhance customer service, bust checkout lines and streamline employee training. mPOS can also represent a significant cost savings over more traditional point-of-sale solutions.
It's now more challenging than ever to capture retail customers' attention. You want your store to stand out from the rest with compelling visuals that captivate customers and close transactions. Consider digital signage, self-serve kiosks and visual software solutions to meaningfully engage with customers and collect valuable data to understand their retail needs. Learn more about how digital signage can unlock new ways to connect
with customers.
Digital Transformation for Retail
Is your business ready for a custom retail IT solution?
Learn more about how CDW can offer innovative retail IT solutions that deliver the shopping experiences today's customers demand.
Contact your account manager, or give us a call.
Call 800.800.4239
Ready for your custom retail IT solution?