Enable the Connected In-Store Experiences Customers Crave
Modern wireless technology can optimize IT, empower store associates and reinvent the entire customer experience.
A Brick-and-Mortar Boom Hinges on Wi-Fi
percentage of consumers who prefer retailers offering connected conveniences1
percentage of enterprise retailers who cite a Wi-Fi network refresh as their top investment priority1
How are retailers approaching a network refresh?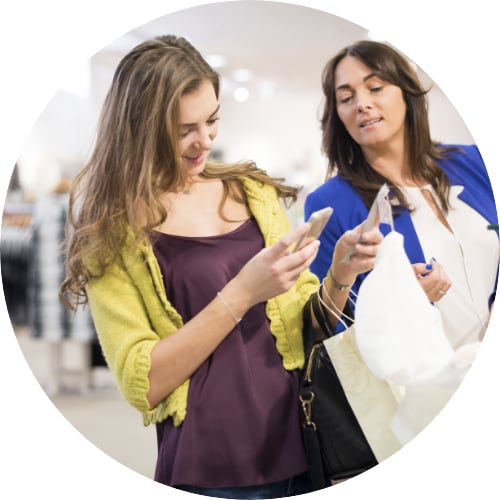 Wireless Upgrades Transform
Customer Service
Aging wireless equipment was hampering a department store's ability to deliver the prompt, precise in-store connectivity experiences customers had come to expect. The store's networking team wanted to migrate to a new platform with remote management capabilities, but their existing enterprise agreement (EA) didn't permit migration to a new platform and denied deployment of new technologies in the future.
Working with CDW, the customer outlined their needs:
An updated EA that allowed for future technology additions
Migration to a new Wi-Fi platform
Remote management capabilities
Relief from timeline and supply chain constraints
Advanced Wi-Fi Technology Hits the Shelves
After listening to the retailer and assessing their challenges, CDW networking experts recommended Cisco Meraki as the best new network platform to achieve their desired outcomes. CDW and Cisco then collaborated to facilitate a new EA that allowed for future innovations while standardizing network switching technologies. 
CDW installed 8,000 Meraki MR46 wireless access points in 200 stores and activated buy and hold capabilities to balance the customer's timeline with supply chain restraints.
CDW Network Infrastructure Solutions
The face of retail is changing, and customer expectations are increasing. A strong network foundation is a must-have to support Internet of Things (IoT), AI, automation and other emerging innovations. We can help ensure your IT infrastructure keeps up with the constant evolution — so you can take advantage of new technologies and enhance customer experiences.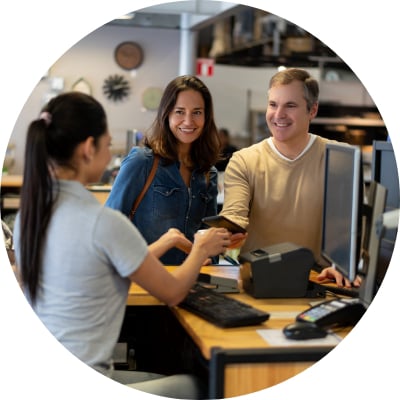 A Networking Win-Win
for IT and Customers
The upgraded wireless performance simplified and automated network operations and lifecycle management. Remote manageability became a game-changer for the store's networking team, as the strong wireless network increased agility, efficiency and control.
Store associates could transfer time saved on routine management tasks to attend to customers who also now enjoyed a more seamless experience when connecting to the retailer's wireless network.
Consistent communication allowed the retailer's networking team to fully explain their challenges and remain hands-on with solution discovery and implementation.
A technology partner with a direct connect to best-in-class wireless providers enabled a new EA that empowered the department store for the future of retail, rather than holding them back.
Buy and hold ordering procedures alleviated the retailer's delivery worries around future endpoint needs and gave them confidence to move forward and focus on other strategic initiatives.
With a new EA that simplifies future scaling and modern wireless networking that empowers implementation of ongoing technology opportunities as they arise, the retailer is planning to install 40,000 more access points at 1,000 additional sites.
Source:
1 Juniper Networks, "Competing and Winning with New Retail Customer Experiences," 2022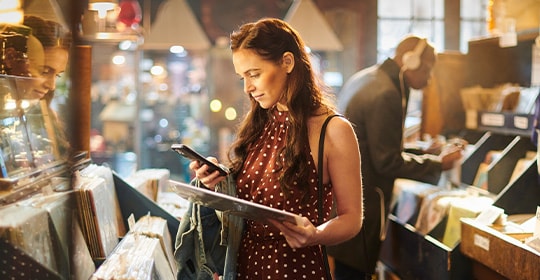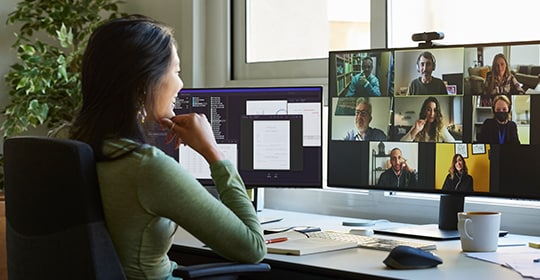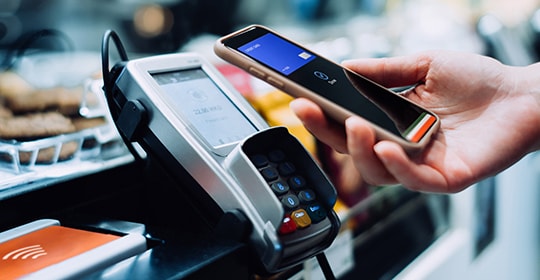 Nov 28, 2022
Data Analytics
Retail Technology: How to Improve Your In-Store Shopping Experience
It is no surprise that shoppers want to see more in-store tech. However, many retailers are coming up short in keeping up with shoppers' tech demands. Embracing technology in your store today will allow you to operate successfully for years to come.
View All