Get the Exclusive CDW Cybersecurity Insight Report
We partnered with IDG to research the biggest threats facing organizations today. See what the experts from CDW and Cisco had to say in our free report.
Cisco 2018 Annual Cybersecurity Report
Get the latest insights on how adversaries are taking malware to unprecendented levels of sophistication, becoming more adept at evasion and explointing undefended gaps in security — many of which stem from the expanding Internet of Things and use of cloud services.
---
Top 5 Checklist for Smarter Email Security
What are the five key features your email security solution must include? Use Cisco's checklist ot find out. 
5 Ways to Adapt Faster, Secure Everything and Never Stop Evolving
Cisco DNA™ radically transforms what your network can do, and address the challenges of disruption. See how you can respond to new opportunies faster than ever before.
---
Lower Your TCO with a Cisco Meraki Cloud Managed Network
Learn how other organizations have recognized dramatic savings with Cisco Meraki Wireless, Security and Switching solutions.
Cisco and Customer Care
As a leader in five Gartner Magic Quadrants, including Contact Center Infrastructure, Cisco offers unified solutions that bring customer care channels under one umbrella for a consistent, seamless experience.
---
AI in the Contact Center
Chatbots are the most common way companies are implementing AI in customer care today. See how they can speed customer service and increase customer satisfaction.
Cisco Hyperflex
Cisco HyperFlex delivers complete hyperconvergence. It combines the software-defined networking and computing power of Cisco UCS with the Cisco HyperFlex HX Data Platform. Brings increased operational efficiency and adaptability to more workloads in your data center.
---
Cisco Intent-Based Data Center
Cisco delivers a data center that learns for you. Ensure that every application performs as expected and deploys to the right processing environment, gain seamless multicloud mobility and implement pervasive security.
---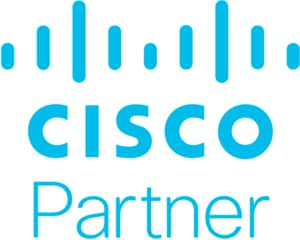 ---