Cisco 2017 Midyear Cybersecurity Report
Gain new insights, explore the newest generation of worm threats going viral on a global scale, and address how adversaries use the pace and scale of technology to shift to IoT exploits.
---
Five Reasons for the Rise of The Secure Internet Gateway
Built to solve the security challenges of today's mobile, cloud-enabled enterprise, a new category of products is emerging - the secure internet gateway. 
Cisco Digital Network Readiness Model
Cisco has worked with IDC to develop a network capabilities roadmap that charts the different attributes networks will exhibit
---
6 Ways Cisco Digital Network Architecture Delivers Intelligence
The network edge is the first line of defense — where policy is applied to determine who or what has access to your network and to sense suspicious activity.
The Business Benefits of Greater Cloud Adoption
Data shows better top-line revenue, improved strategic IT allocation, greater flexibility with reuse of IT assets and staff, reduced costs and increased service performance as key benefits.
---
It's Time to Get Your Cloud Strategy Soaring
Fifty-seven percent of organization use the cloud or are planning to implement some form of it — but only 25 percent have reached the level that IDC would call "mature."
Where Does Your Organization Stand?
5 Reasons More Companies Choose WebEx Meetings
Help employees, customers, and partners to connect and collaborate, at any time, from any location with scalable and secure voice, video and content sharing.
---
Keep Your Team Conversations Going
Learn how your team can collaborate before, during and after meetings without being restricted by geography, platforms or devices
---
Data Center
Welcome to remote computing at the edge for real-time analytics, scalability for big data at the core, cloud-scale computing that expands private clouds to hybrid clouds and industry-leading performance for applications including Microsoft, Oracle and SAP solutions — all managed with the same automation and management tools.
Cisco CloudCenter: Architecture Overview
Discover what makes Cisco CloudCenter a unique and powerful choice for any IT organization or service provider seeking to deploy and manage applications in a mix of data center and cloud environments.
Cisco CloudCenter with Cisco ACI
Learn how users can get fully automated self-service deployment of existing and new applications, with microsegmented network security that supports both single-site and stretched application configurations.
---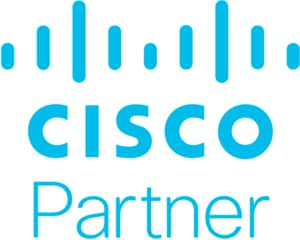 ---