CDW Hybrid Infrastructure, Powered by Intel
Support and empower the transition to hybrid infrastructure
Enterprise infrastructures are changing, posing new opportunities and new threats for IT leaders. It's time to scale your workloads securely and reliably from edge to cloud. Unlock your cloud's full potential with Intel's data-centric portfolio built on decades of infrastructure optimization, combined with CDW's best-in-class capabilities, industry certifications and expert support.
Ready to implement hybrid infrastructure?
Modern business has seen a growing demand for a hybrid cloud strategy and a better way to support new compute resources and enable security, governance and compliance.
CDW can serve as your full stack hybrid IT partner, with access to technical specialists and insights into the latest technological advances. CDW is your one stop for your IT strategy, with all the services and cloud resources you need to run your organization.
Maximize Infrastructure Investments with Digital Transformation
From data proliferation, to hybrid work models, digital transformation is driving compute infrastructure investments. Data continues to grow at an exponential rate with 5G, IoT and the need for real-time intelligent data curation.
CDW Amplified™ Infrastructure services can help create flexible, scalable infrastructure end-to-end, on the platform of your choice, for agile and optimized data management.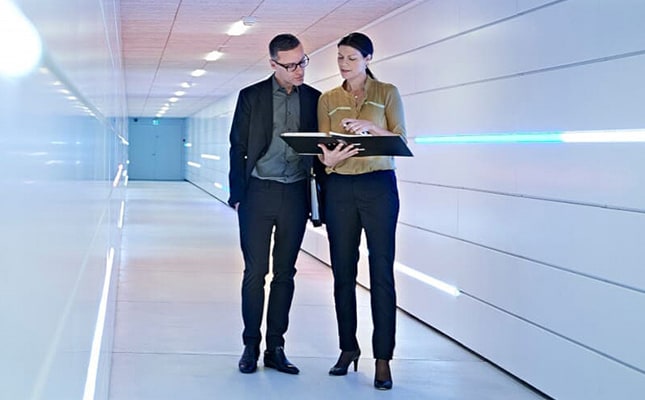 Edge Compute for Data-Driven Operations
Gartner anticipates that "by 2025, more than 50 percent of enterprise-managed data will be created and processed outside the data center or cloud." Digital transformation is pushing enterprises to be more distributed and expand to the edge. CDW can lend its expertise to creating a roadmap that helps you plan for and keep pace with the growth of IoT and data at the edge.
Drive High-Performance Compute Adoption with Data Proliferation
The demand for high performance computing is surging as IoT and big data analytics evolve. The size and amount of data an organization must work through is growing exponentially and the ability to process data in real time is crucial.
Using a combination of artificial intelligence, machine learning services and expert technicians, CDW can help design, build, deploy and maintain a modern data platform tailored to your exact needs.