About APC
Focus on business growth instead of business downtime with APC's data center systems and IT solutions. APC uses its decades of thought leadership and design expertise to develop innovative products that keep your organization up and running with Legendary Reliability™.

 
"Rack and Stack" Made Easy
Safe Shipping, Fast Deployment, and Enhanced Solutions with Cisco + APC
by Schneider Electric
Cisco and APC by Schneider Electric deliver a pre-validated shipping solution that allows complete integration and safe shipping of Cisco UCS to your site or a co-location site for immediate plug-and-play — no added installation, setup or downtime.
Call 800.800.4239, or contact your CDW Account Manager to learn more.
---
APC UPS
Trusted to protect critical data and equipment from power problems, the UPS supplies clean and reliable network-grade power. In addition to reliability and manageability, Smart-UPS and Back-UPS units have extremely high efficiency at low-, medium- and high-load levels, making them ideal for today's IT environment.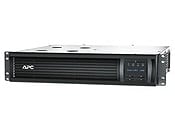 Ideal for servers, point-of-sale, routers and switches, Smart-UPS delivers intelligent and efficient network power protection from entry level to scalable runtime. 
Get high-density, double-conversion online power protection for servers, voice/data networks, medical labs and light industrial applications.
 
Why Choose EDGE Computing?
With internet use trending towards bandwidth-intensive content and more data centers becoming hybrid environments, organizations need solutions that move that data faster. See why EDGE computing will support the needs of today and tomorrow.
---
Deploying Micro Data Centers at the EDGE
Discover how EDGE computing and Micro Data Center solutions make it easy and cost effective to add data center capacity anywhere and anytime it's needed — in both IT room and non-climate-controlled environments.
---
APC Management Tools
Discover APC's suite of management and monitoring tools designed to collect and manage data about a data center's assets, resource use and operation status throughout the data center lifecycle. This information is then distributed, integrated and applied in ways that help managers optimize power usage.
Choose from a wide array of power distribution solutions for your IT environment.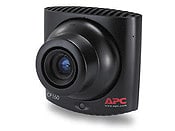 Get performance security and environmental system monitoring for network closets to data centers.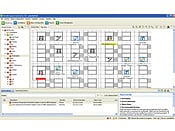 Get a unified view of complex physical infrastructure with vendor-neutral monitoring software.
APC Cable Management
Organize cables from networking switches and patch panels in enclosure and racks sytems.
Rack PDU Pocket Guide
See all Rack PDUs from APC, designed to increase manageability and efficiency in your data center.
Purchasing A Standby Generator
Learn how much runtime is necessary and how much additional availability is provided with extended runtime.
---

---