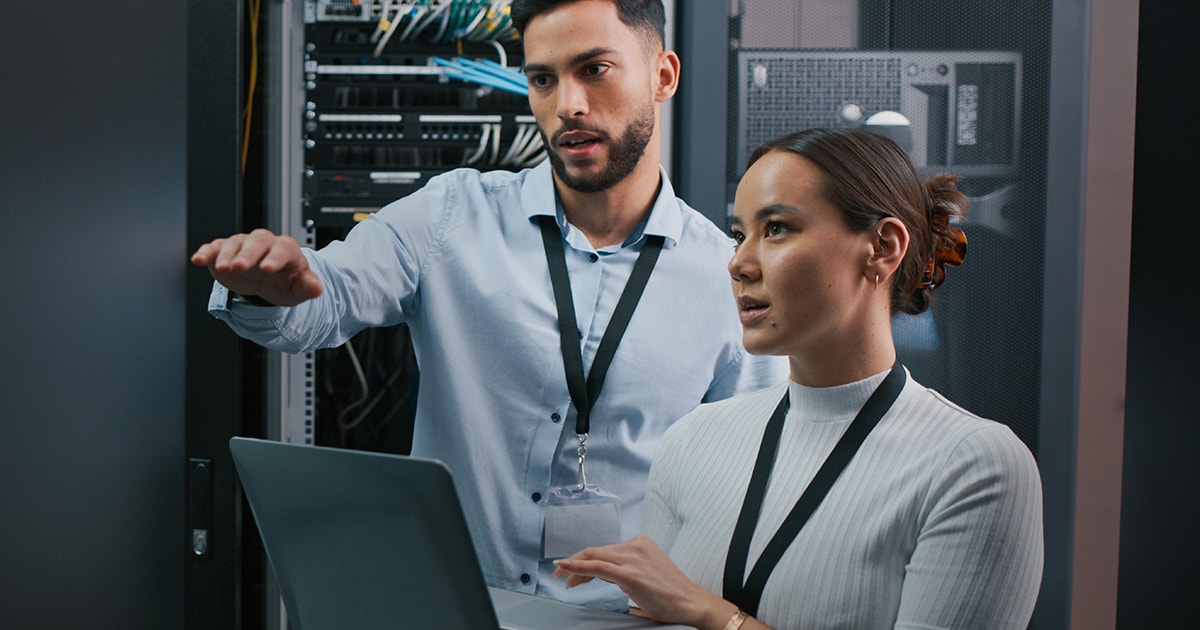 Manage and Modernize Storage with IBM FlashSystem
Companies everywhere, at any size, need to be able to consume, manage and move enormous amounts of data. But if you want to not just manage but actually improve your operations, you need exactly the right storage solution, with a wide enough range of capabilities to meet your security, optimization and hybrid cloud needs. CDW and IBM can meet all of these enterprise storage needs while reducing costs and complexity along the way.
Chat with us about how our FlashSystem storage solutions make it easier to manage and modernize legacy storage systems.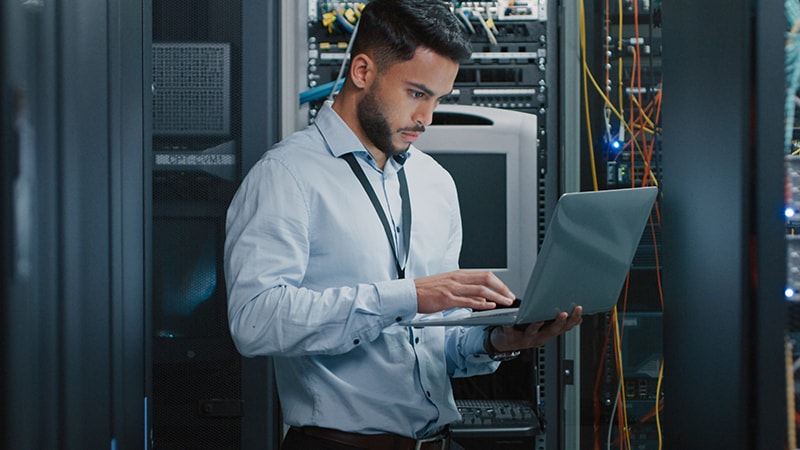 Whether you're a small business, midsize organization or large enterprise, IBM's feature-rich FlashSystem family can streamline operations across on-premises, hybrid and virtualized cloud environments. The performance of flash and NVMe-optimized architecture meets the reliability of IBM FlashCore technology to optimize:
Reliability: 99% uptime provided by IBM Storage Virtualize capabilities


Performance: Faster response times for mission-critical workloads


Cyber resiliency: Flash storage backup built to withstand cyberattacks and ensure business continuity


Intelligent Operations: Streamlined data management and predictive analytics from IBM Storage Insights
The IBM FlashSystem Family at a Glance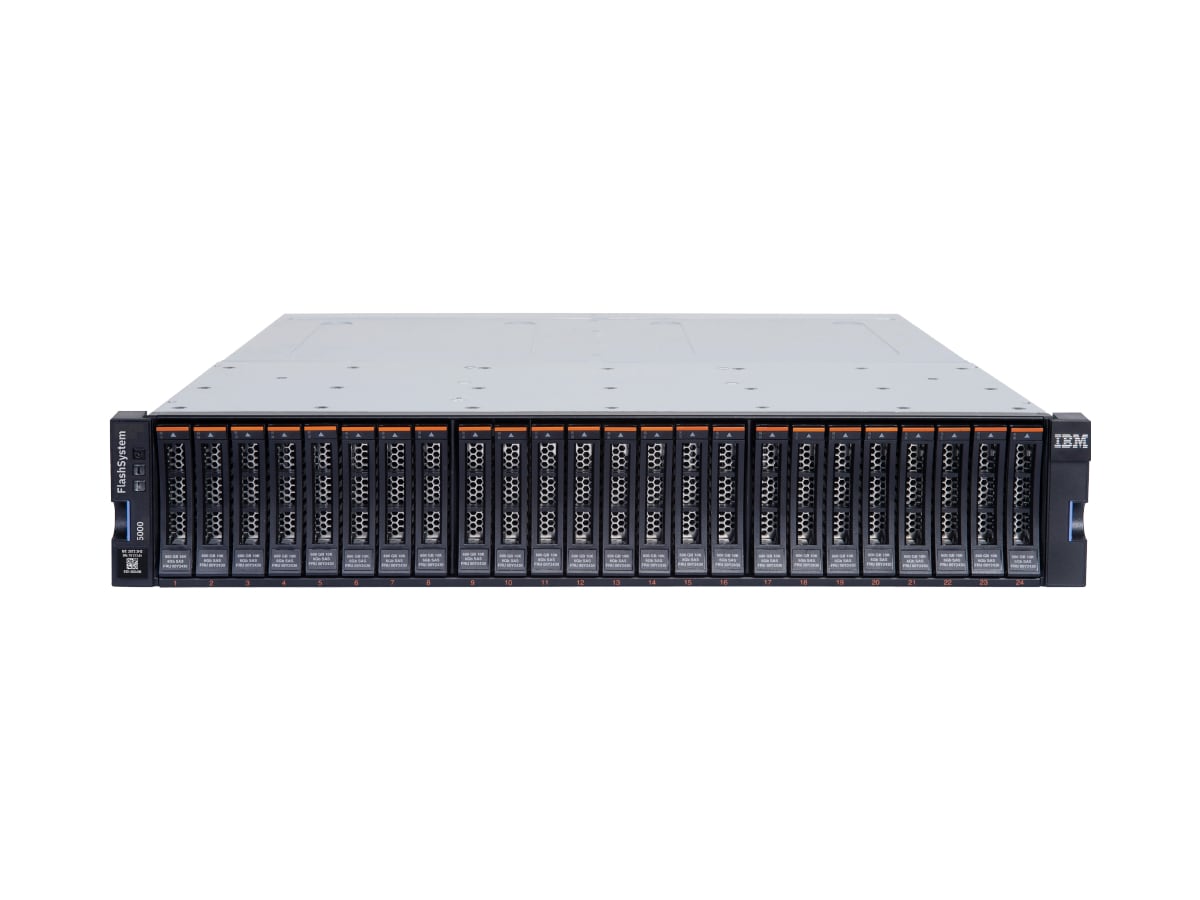 FlashSystem 5015 and 5045
Built for small to midsize businesses. These entry-level, SAS-based solutions offer you simple, flexible storage that can scale up as needed. These systems are easy to implement, easy to use and easy to grow with.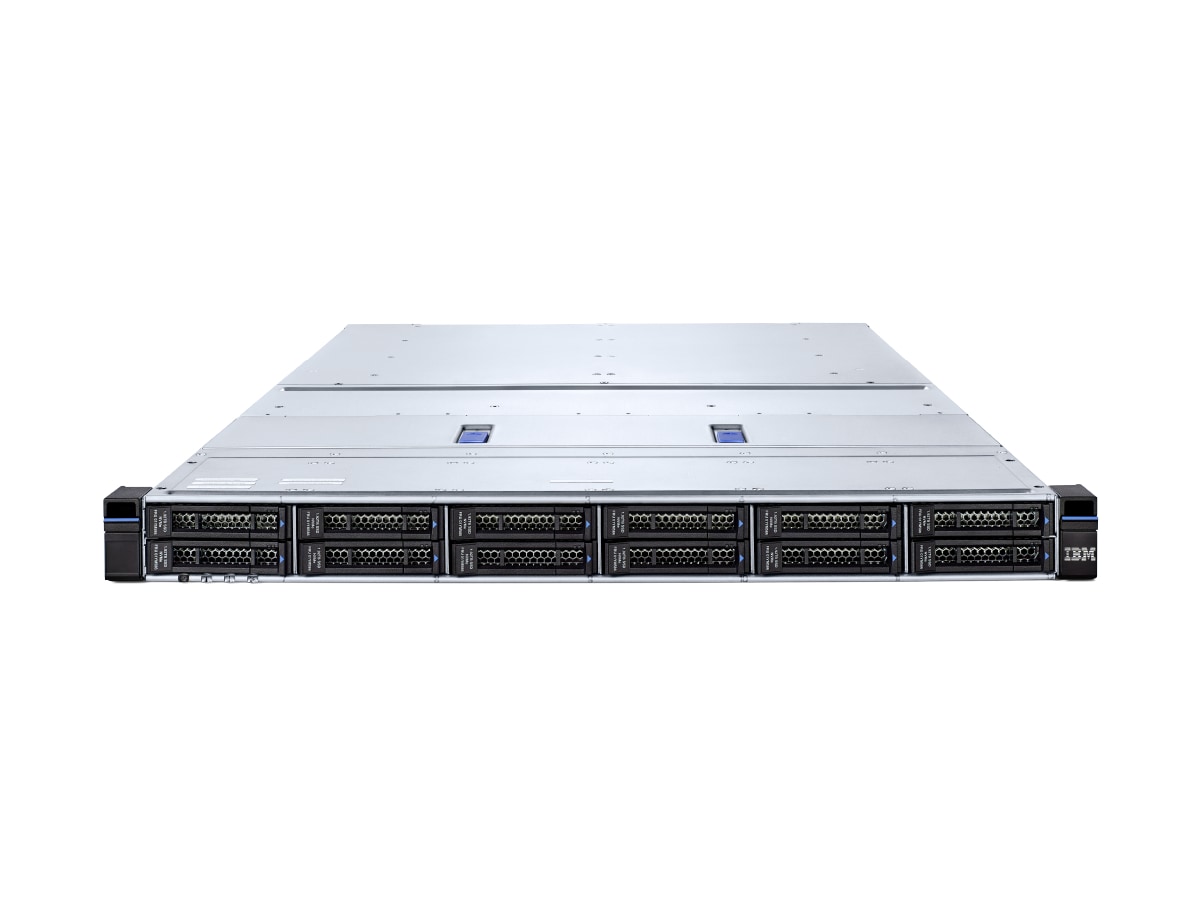 Built for entry-level enterprises. This NVMe storage option unifies data management across the core, cloud and edge. 5200 brings you blazing speed, robust density and scale-up/scale-out options.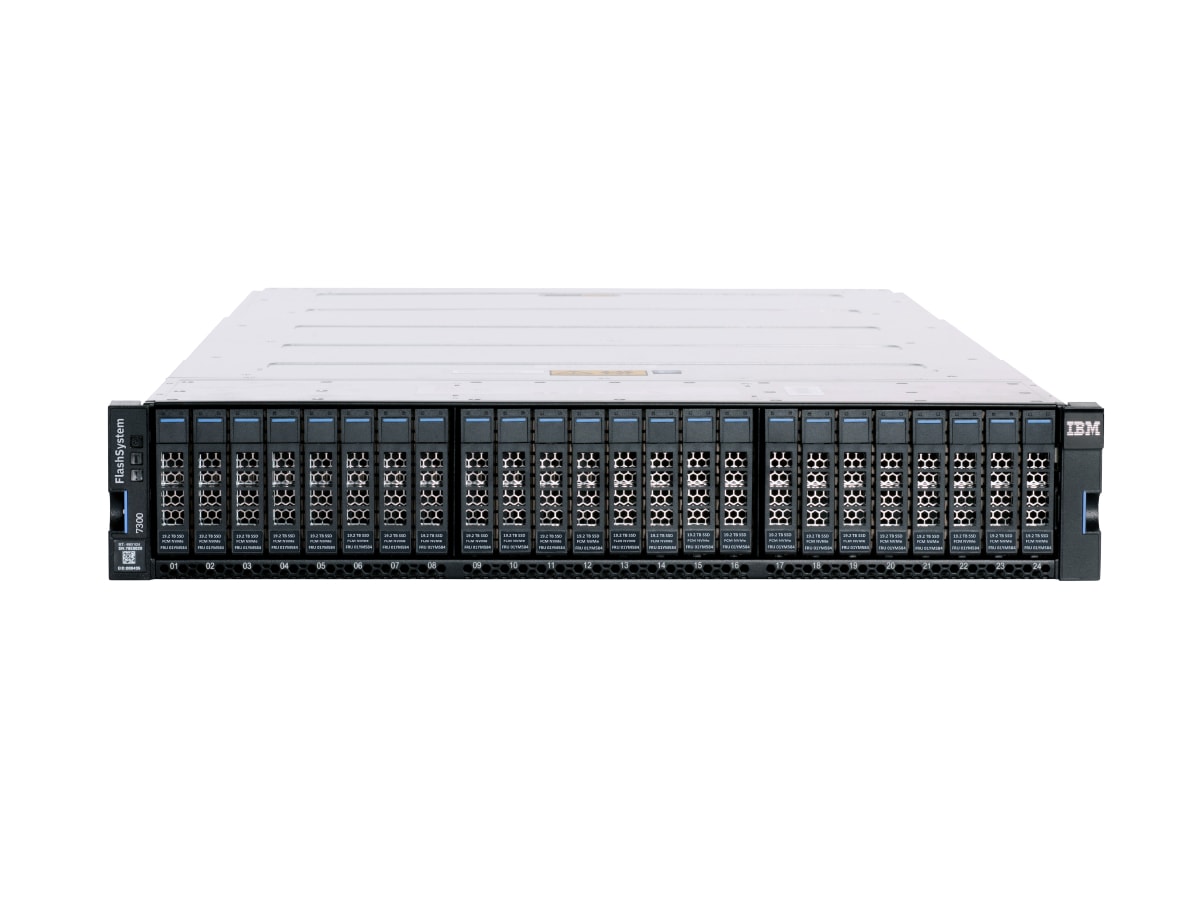 Built for the modern enterprise. Accelerate performance and seamlessly modernize your infrastructure. The cost-effective 7300 is powered by IBM FlashCore modules and NVMe architecture.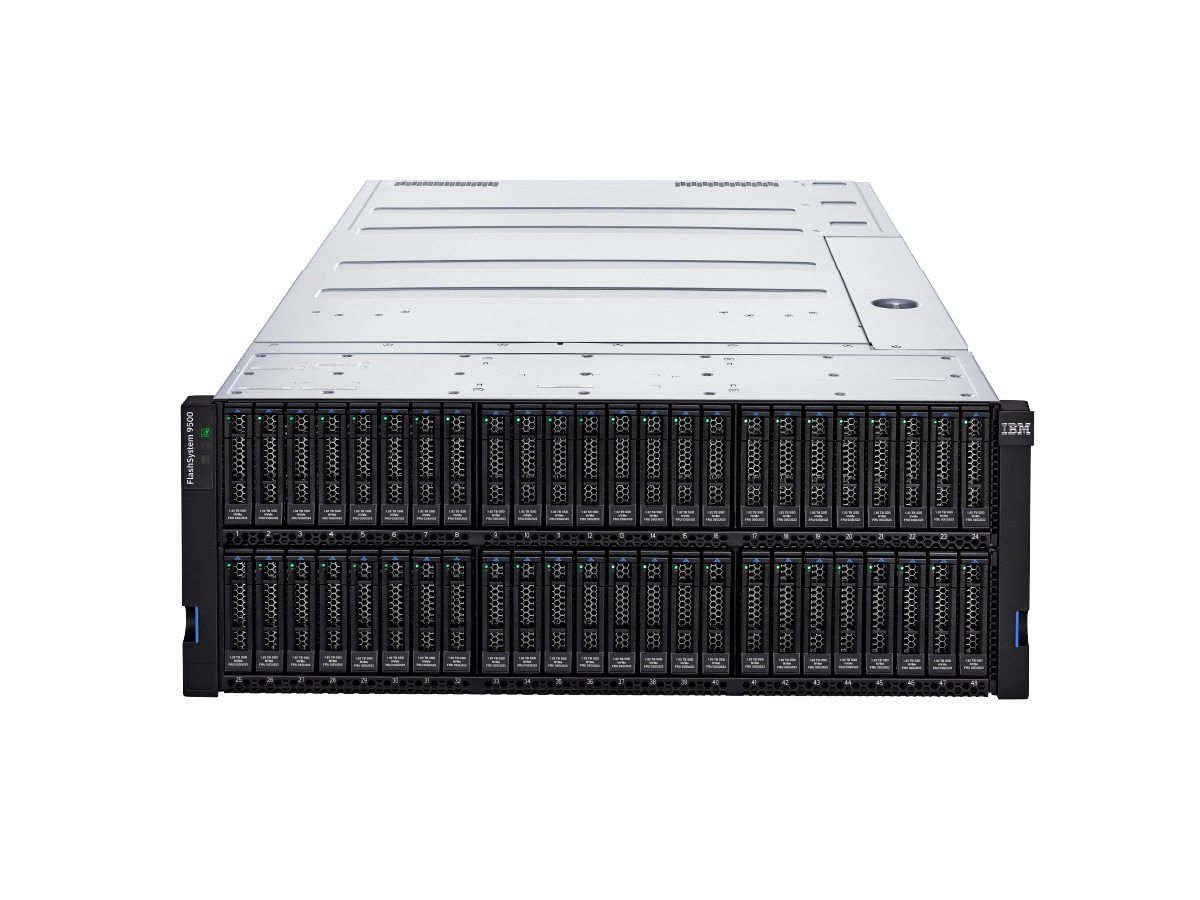 Built for large enterprises. IBM FlashCore modules, NVMe architecture and AI deliver extreme speed for workloads. 9500 also protects operations with IBM Cyber Vault and IBM HyperSwap for business continuity.
FlashSystem lets you virtualize existing storage and bring new life to older systems, with automatically inherited capabilities like auto-tiering, data reduction and mirroring. Plus, by offering multicloud capabilities right out of the box, FlashSystem lets you host and manage data wherever it lives, on-prem, off-prem or in the cloud.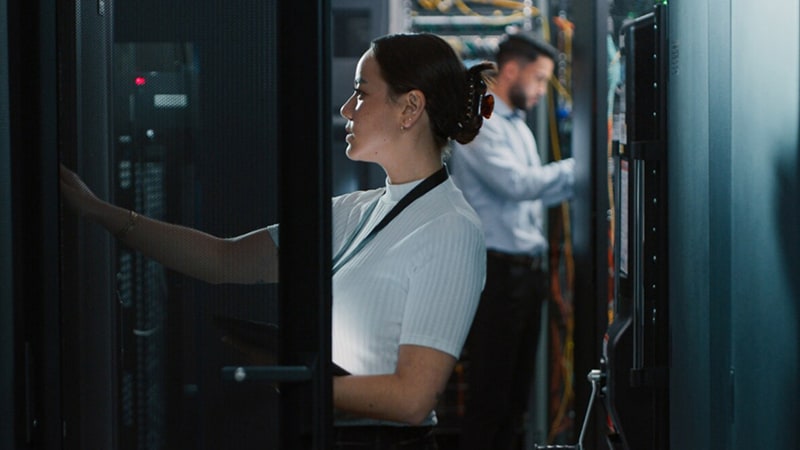 FlashSystem storage provides enterprise-grade system availability and data security features, including:
Non-disruptive data migration

Remote mirroring with IBM HyperSwap technology

"Six nines" availability

Isolated and immutable copies

Hardware-accelerated data-at-rest encryption

IBM-distributed RAID technology, to reduce disk rebuild times
Plus, FlashSystem provides affordable upgrade paths for increased performance, scalability and functionality.
The Next Level in Performance
The IBM FlashSystem family is built to support powerful performance and growth with a range of platform capabilities. IBM FlashSystem comes equipped with NVMe-accelerated flash arrays that are Storage Class Memory (SCM)-capable. FlashSystem also features support for bare-metal, virtual and containerized environments. Plus, innovative Data Reduction Pool (DRP) technology includes deduplication and hardware-accelerated compression for greater overall cost-efficiency.
Why CDW for IBM FlashSystem?
As an IBM Platinum Business Partner, CDW is unmatched in our knowledge of IBM's storage portfolio. Consult with us about a wide variety of complex data strategies and storage solutions, including:
Virtualization

Deduplication


Encryption

Flash Optimization

Business Continuity

Backup/Recovery/Archive

Data Protection

Compression
Connect with us today to get started with IBM FlashSystem solutions for your organization.
Connect with us today to get started with IBM FlashSystem solutions for your organization.