CDW AMPLIFIED™ DEVELOPMENT
Transform Your Organization with App Modernization and Software Development Services
Growing technical debt in your application stacks and software delivery processes can bring your organization to a halt. CDW Amplified™ Development Services can modernize your applications, streamline delivery through DevOps, and write custom, cutting-edge apps that drive your business.

Software Development Services That Deliver the Velocity You Require
Agile Application Development
Off-the-shelf software doesn't always deliver the differentiators your business requires to win in today's competitive digital marketplace. From adding new functionality in existing applications to building entirely new solutions, your digital strategy can never stop evolving. But like most organizations, you probably struggle to find talent that can effectively execute on your growing digital needs and in the timeframes your customers demand. CDW Amplified™ Development Services provides the expertise to architect, build, and deploy your custom enterprise applications rapidly and at scale. Whether building your mobile and web applications, UI/UX solutions, hyper-scale SaaS platforms, or systems to systems middleware integrations, every project is delivered industry-leading agile and DevOps practices.
Application Modernization
Legacy applications hinder your ability to adapt to changing market demands. Extreme operational overhead and slow software development due to manual processes lead to the inability to ship new features to your customers, while incurring large management costs. Monolithic application design leads to performance bottlenecks, increased resource utilization, and the inability to adopt scalable, cost-efficient cloud native platforms or agile development patterns. CDW Amplified™ Development Services rapidly refactors your applications to adopt modern development principles such as microservices, containerization, and event based architectures. Our agile development teams architect and implement modern API design patterns for scalability and resiliency in your deployments.
Software Design & Consulting
Your development teams are focused on delivering value to your customers, and like most of our customers, you probably don't have a team of experts on standby to remove technical debt and execute for the future of your digital strategy.  CDW Amplified™  Development Services supplies the skills and knowledge your teams need to achieve their digital needs, now! With consulting engagements ranging from hyperscale application architectures to agile and product development, we help you adopt and implement modern software patterns and practices such as DevOps, CI/CD, and agile delivery.  Covering more than just technology, we also help evaluate your people, process, and tools. And through our enablement services, your team can receive the knowledge transfer and real-world experience needed to manage their new modern software development life cycle from end-to-end.
Achieve Your Digital Goals Through our Digital Velocity Approach
What is Digital Velocity?
You know what your business priorities are, but in a challenging technology landscape you may not always know how to get there.  All CDW Amplified™ Development Services engagements follow a differentiated approach that provide not only the technical strategy you need, but rapidly delivers real-world outcomes through modern patterns and practices that can run anywhere your business requires.
As a client of CDW Amplified™ Development Services, you don't just receive code artifacts. We leverage the Continuous Delivery model for delivering working software continuously to the client through the project lifecycle. This CI/CD process enables promotion of builds to a test environment where you can use and review the application, working iteratively with our teams. And when our project is complete, you have a working CI/CD pipeline as part of your project deliverable.
Explore all CDW DevOps solutions
Our development team is the most technical solutions integrator in the industry. With two of the world's 20 Google Cloud Fellows on staff, nearly 250 engineers with expertise spanning from Certified Kubernetes Architects to Cisco DevNet Professionals, and a full-stack software development practice, CDW Amplified™ Development Services is your technical services partner when results and velocity matter.
For us, agile is a mindset and a way of working to achieve great outcomes in the face of constant change, uncertainty, and ambiguity. Our implementation teams are cross-functional and have everything they need within the team to design, build, test, and deploy working software. This means that our team members are multi-skilled and work full-stack in all areas of the application and pipeline.
Wherever you are on your digital journey, CDW Amplified™ Development services has an engagement model to support you.
Readiness
Engagements that help you with the transformation strategy and skills adoption needed to get the full value of your investments in modernizing legacy infrastructure and applications.
Design
We enable you to build secure, high-performing, resilient, and efficient infrastructure, modern applications and automated processes. An integral part of most projects, can be delivered stand-alone or coupled with Readiness or Deploy engagements to ensure a consistent approach.
Deploy
Our engineers tackle your application development milestones, cloud migrations and infrastructure deployment. Engagements can be sprint based engagements where CDW Amplified™ Development services owns the outcome, or we can provide the technical resources needed for your own directed implementations.

Operate
CDW Amplified™ Development services improve your existing platforms in the data center or in the cloud. Our experts go deep on workload optimization, automation, cost optimization, and diagnostic tools to help tune and optimize for security and performance.

Register Now for the IBM Cloud Pak for Integration Webinar
Struggling to connect your legacy apps with modern cloud-based technology? Register below to learn how IBM Cloud Pak for Integration (CP4I) can help bridge the gap between old and new.
Join our hands-on workshop showcasing how to easily connect apps, grow and improve your APIs, improve data integrity, and more. Catch up with the latest features of CP4I and get a chance to ask our experts any questions about enterprise integration and IBM CP4I.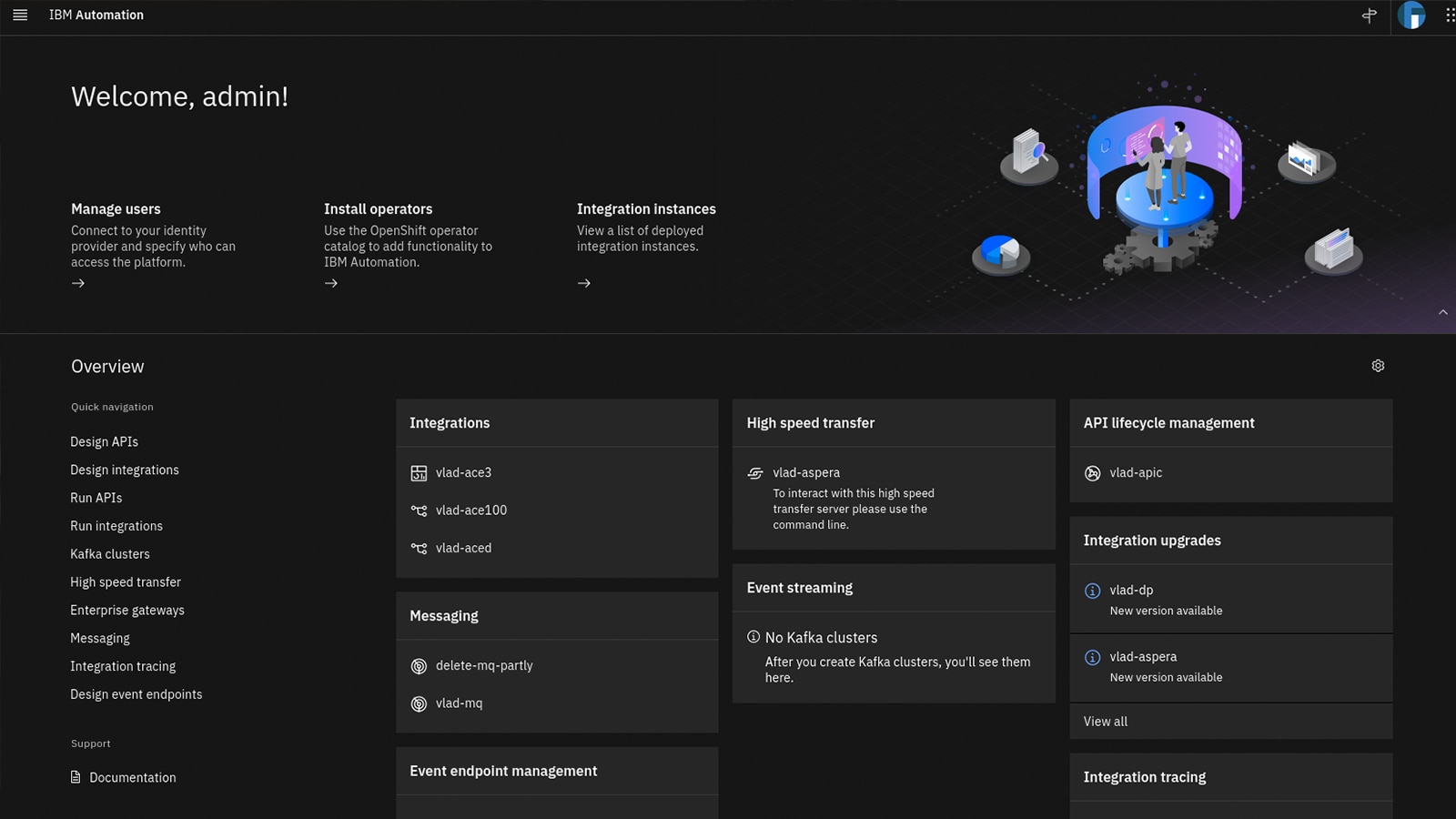 CDW Amplified Development Services Can Create Any Application You Need
CDW engineers use modern, cloud-native technologies and industry-leading best practices to develop applications that revolutionize your infrastructure and solve business issues.

We provide remediation recommendations based on environment discovery, and create application architecture designs and roadmaps specific to your business requirements.

Our engineers make your desired application end-state happen and can write and deliver custom applications at supersonic speed.

We provide ongoing review, support and managed consistency services to proactively deliver management recommendations for your applications.
Build better apps for a better business
Discuss your development needs with a CDW Amplified™ Development expert.
Contact a CDW development services expert.
Build better apps for a better business
 Discuss your development needs with a CDW Amplified™ Development expert.