Managed Services Lend Expert Support to IT Departments
Delegating some IT services — including cloud, security and IT infrastructure — to third-party partners helps in-house teams focus on strategic technology initiatives.
The Benefits of Managed Services
A Look at Managed Services and the Current Climate
In nearly every industry, organizations find it challenging to keep pace with the demands of a technology-focused, innovation-driven, digitally connected landscape. IT professionals are at the forefront of this effort, often with the additional burdens of limited resources, hard-to-find skill sets and technologies that are continually expanding in both risk and complexity. For these reasons, managed services providers (MSPs) have become a valuable and cost-effective way for organizations of all sizes to solve problems and achieve desired outcomes.
Organizations may pursue managed services for reactive or proactive reasons, and there are benefits to both approaches. Often, the need to resolve a pain point sparks the search for a partner that can help — for instance, by monitoring cloud spending and use. But organizations also may incorporate MSP resources proactively when crafting future strategies for the business. Many organizations recognize that the knowledge, skills and operational efficiencies of external parties can be valuable and sometimes essential to enhancing their internal resources.
For example, organizations may recognize that some pain points, such as difficulty hiring qualified cybersecurity staff, are unlikely to abate and thus warrant well-planned, long-term solutions. Frequently, organizations identify a need to augment their 24/7 security monitoring and remediation capabilities, and they realize that working with an MSP may be the best way to do it.
MSPs are also more in demand as IT departments strive to do more with less. Most IT staff stay busy deploying new tools and managing special projects, such as migrating workloads to the cloud and replacing legacy technologies. But the operational lifecycle of IT still requires ongoing maintenance and optimization, such as configurations, upgrades and patches. Some organizations prefer to offload those tasks to MSPs so that internal IT teams can focus on project-based initiatives and overarching strategies.
Regardless of how an organization decides to work with MSPs, these partnerships are a valuable opportunity to accelerate outcomes, navigate disruption and plan for the future.
Managed services aren't new, but many organizations are taking a fresh look at this efficient solution for modern challenges.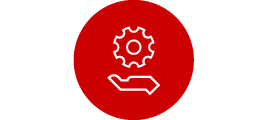 IT teams are multitasking like never before: managing daily operations, driving digital transformation to stay competitive, and keeping data and workloads secure amid a constant barrage of new threats.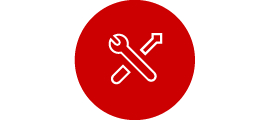 IT skills are an ongoing challenge: Finding staff with high-value skills can be challenging, especially as technology rapidly evolves. Organizations often need assistance finding personnel with the right skills at the right time.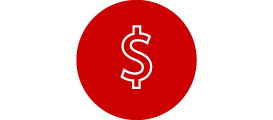 Amid economic uncertainty, organizations must be cautious about investing time and money. MSPs provide cost-effective solutions tailored to meet specific needs.
Managed services have assumed a more significant role in IT operations, partly because they allow organizations to evolve their capabilities as needed — without redirecting internal resources. MSPs deliver expertise tailored to organizations' needs, whether that means optimizing a hybrid work environment or managing compliance risks.
Mass migration to the cloud solved some problems while creating others. Organizations may feel daunted by ongoing management and security, and need help with things such as achieving expected savings or developing suitable elastic application architecture. In fact, 60 percent of enterprises are using a managed services provider to manage their public cloud environments, according to a 2023 report from Flexera.
MSPs address varied security needs, including managed detection and response, firewall management and support, and security information and event management (SIEM). One survey of MSPs found that security is the top challenge for 67 percent of customers. Experts provide a depth of expertise that organizations may be unable to develop independently.
For 85 percent of IT networking professionals, complexity is the biggest challenge of managing wide area networks, followed by lack of knowledge, cost and time. Network management has become even harder amid remote work and device proliferation. MSPs can help teams optimize switching and routing, software-defined WAN, load balancing, and wireless.
Legacy infrastructure and technical debt can significantly hinder business and IT innovation. Teams divided between daily maintenance and future progress often need help to address either area effectively. They may struggle to evaluate the IT environment holistically to plan and prioritize upgrades aligned with business goals.
Engaging an MSP can help organizations optimize costs and reduce financial risks, including those associated with security vulnerabilities. Because MSPs support multiple customers, hiring their process, tooling and expertise often costs much less than purchasing solutions outright, building teams internally and supporting those services over time.
Addressing staffing shortfalls and obtaining in-demand IT skills remains a challenge, exacerbated by many departments managing numerous technologies and vendors. The work required to bring staffers up to speed on the newest deployment can be a never-ending cycle — and, in turn, a barrier to scalability.
A growing number of organizations are engaging MSPs with the goal of reducing downtime, recognizing that proactive monitoring and maintenance is the best way to deliver optimal service. MSPs have the skills and resources to apply performance engineering concepts to systems, infrastructure and applications to increase reliability, provide enhanced service levels and minimize issues.
Understanding the Evolution of MSPs
The percentage of MSPs that say customers' experience expectations — such as ease, communication and responsiveness — are driving change in their businesses1
The percentage of MSPs that provide or plan to provide compliance services to their customers2
The percentage of MSPs that back up customers' Software as a Service applications in 2023, up from 78 percent in 20223
The percentage of MSPs that conduct disaster recovery simulations quarterly, up from 30 percent in 20223
The percentage of MSPs that say automation is crucial to the success of their businesses, enabling greater focus on security, monitoring and other complex tasks3
The percentage of MSPs that derive the majority of their revenue from managed services, versus 63 percent that also provide other standard offerings1
Whether organizations engage managed services for a focused project or a long-term engagement, they tend to find that the benefits are broader and more holistic than expected. Organizations often use MSPs to address specific goals — in fact, clarity about desired outcomes is an important consideration when starting a new MSP relationship — but a provider's experience-based approach and deep expertise often yield value beyond those targeted objectives.
For example, an IT department might prioritize automation as a solution to staffing shortages. As an MSP systematically reviews processes and identifies opportunities to automate, it also helps the organization to improve overall efficiency, security and return on existing technology investments.
Networking, cloud and security are three primary areas where MSPs often focus, but it's important to note that the breadth of managed services has evolved considerably in recent years. For many organizations, these relationships have become intrinsic to many aspects of IT strategy — a cost-effective way to cope with skills gaps and ensure that the organization keeps pace with fast-changing technologies.
The potential benefits of managed services can be as varied as IT environments.
Focus on Your Environment
Organizations that use a dedicated MSP team instead of a shared pool of resources have an advantage in building knowledge and expertise about a specific environment, including tools, processes and business requirements. Large organizations, especially those with fast-changing environments and mature security, typically prefer the continuity and quality of service that dedicated teams can provide.
Enhance Overall Operations
MSPs also help increase operational efficiency through their process automation for onboarding, day-to-day operations and reporting. In establishing which tasks they will handle, how they will respond, which decisions they can make and when they should escalate to the client, MSPs identify opportunities to improve and streamline processes that maximize overall readiness and maturity.
Another key benefit of managed services is that you can partner with highly seasoned teams of senior IT professionals well versed in best practices, tools, solutions and strategies. Over time, these experts help organizations increase the reliability of their systems and processes by ensuring that services are consistent, standard operating procedures are documented, and quality assurance and required governance is implemented.
Take Advantage of Automation
Organizations often want help to identify manual processes to eliminate and make better use of their automation tools. MSPs can review major processes such as customer onboarding to help organizations streamline before integrating or increasing automation. Ultimately, these efforts boost efficiency, reduce manual error risk and help address staffing concerns.
Develop a Holistic IT Strategy
MSPs help organizations think broadly and strategically about IT environments so they can optimize and plan appropriately for upgrades. For instance, an MSP can assess existing infrastructure, data, end-of-life status and business objectives and advise when to invest in new solutions. MSPs also provide insight into new solutions from vendors to help organizations invest wisely in innovations.
Build Cybersecurity Maturity
Security-focused services have become essential to organizations that cannot build and maintain a deep bench of cybersecurity expertise. Managed security helps organizations respond proactively to evolving threats by increasing visibility and speeding up problem resolution. Managed services generally raise a customer's overall risk readiness by engaging deeply experienced, knowledgeable professionals and efficient processes.
Optimize Hybrid Environments
The complexity of hybrid work, especially for connectivity and security, has increased reliance on managed services. Proactively monitoring and implementing best practices to ensure organizations can support their workloads is critical. MSPs help by evaluating the capacity of hybrid environments and their compliance with service-level agreements (SLAs), then developing research-driven optimization strategies.
Hybrid work has also placed new demands on communication and collaboration. This area of operations is critical, but it's one many organizations don't want to spend significant time managing. MSPs ensure that teams stay seamlessly connected while keeping sensitive data secure. A unified collaboration service can manage collaboration platforms and applications so organizations can focus on their missions.
4 Keys to a Great Managed Services Engagement
MSPs aren't just for large enterprises, although small and midsized organizations require a different service model and skill sets. Organizations should be clear and specific about what they want to achieve from managed services providers. Defining areas where MSPs can help, what SLAs look like and which KPIs will measure success is the best way to achieve the desired outcomes.
Pooled resources, with MSPs supporting multiple organizations, aren't always the best solution. Dedicated teams can develop tailored expertise in complex environments and minimize ongoing knowledge transfer requirements.
Interview senior resources who will be on the team. Ask questions aligned with desired outcomes, including details about SLAs and penalties designed to hold MSPs accountable.
• Include Critical Stakeholders
MSP engagements ideally start with a C-suite vision, but in practice, they often originate at the pain point. In either case, include team directors, managers and procurement officers.
Even if automation is not a primary driver, it's worth learning about MSP capabilities. After an initial observation period, MSPs can provide valuable insight into potential automation opportunities.
CDW offers unparalleled expertise and experience to craft custom, vendor-agnostic solutions that help customers achieve critical objectives.
• Managed Security Services bring ongoing engineering and fine-tuning to customers' environments that resolve underlying issues and proactively reduce false positives. This advances security posture while freeing IT teams to focus on strategic endeavors.
• Managed Data Protection, Retention and Disaster Recovery Services reduce risk by packaging best-in-breed capabilities in a single solution that builds resilience. Establishing proper backups that can withstand sophisticated threats has become a complex undertaking, and partnering with CDW provides essential reassurance that the entire data lifecycle is protected and recoverable.
• Managed Detection and Response provides 24/7/365 support to increase security visibility and resilience, either on its own or combined with managed SIEM, firewalls or vulnerability management. Even — and perhaps especially — when organizations have deployed numerous security tools, managed support provides value by simplifying and consolidating operations under expert oversight.
• Managed Network Services is a comprehensive approach to ensuring reliability, performance, availability and security for the backbone of the modern business: the network. We tailor our approach to address customers' most significant challenges: time, staffing, cost and consistency.
• Managed Cloud operations help clients navigate cloud complexities in the areas of finance, performance and security. These services are designed to optimize utilization, increase visibility and allocation, and refine operations through continuous improvement.
• Managed Patching as a Service is a security fundamental that helps organizations gain insight into their current IT environments and delivers the expertise needed to resolve vulnerabilities successfully and seamlessly. This service helps an organization execute its own patch management policies and procedures or establishes a patch management program for the organization.
• Extended Support offers personalized, responsive support for break/fix needs to ensure customers derive the most value from their IT investments.
With an extensive catalog of services and strong relationships with all major technology vendors, CDW experts understand the crucial connections between technology trends and business challenges. With nearly 20 years of experience, we bring a wealth of insights about major trends and innovations and know how to put this information to the best use within a specific environment.
Story by Ramana Reddy Depa, CDW's global head of strategy for managed services.