Microsoft Modern Work and CDW
With CDW, there is a Microsoft 365 plan to meet every need, whether you need to collaborate with your coworkers, learn remotely or connect with family and friends.
Empower Users to Work the Way They Want
Learn how Microsoft's cloud-based offerings, from Azure to Office 365, are seamlessly bringing together all the spaces and places employees choose to work.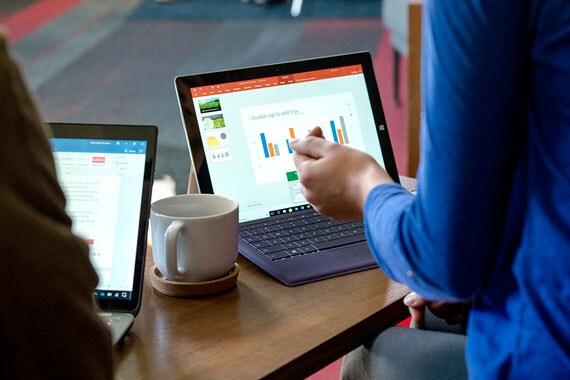 Microsoft 365 from CDW includes valuable services that accelerate your deployment, improve management and security of user identities and devices. Find the level of service that's right for you.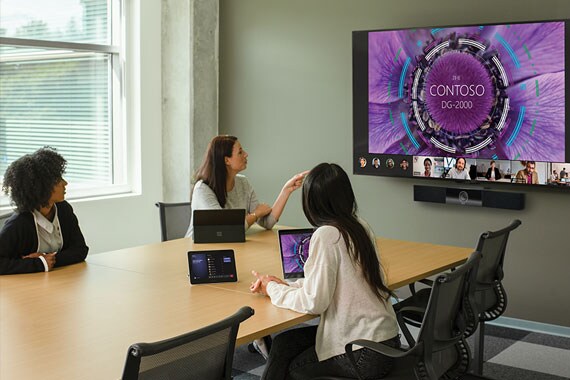 Gain live monitoring and in-depth engineering expertise for your specific environment when you partner with CDW to manage your organization's adoption of Microsoft Teams. 

Simplify your ability to work anywhere, any time. CDW can help you navigate Microsoft's robust array of solution offerings, including Enterprise Mobility & Security.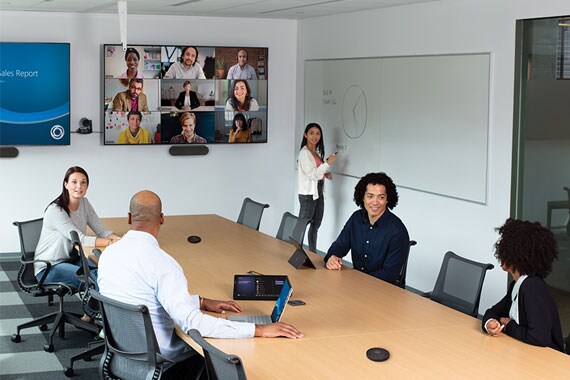 Office 365 offers easy-to-use tools to manage schedules and collaborate anywhere. Learn how a dedicated CDW account manager can smoothly migrate your email services.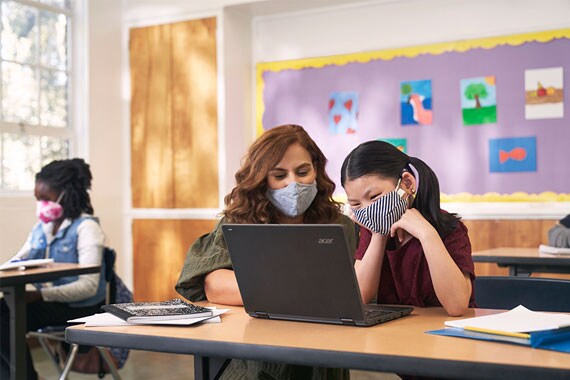 Enable your students for success with modern, affordable devices paired with M365, Microsoft's secure productivity suite.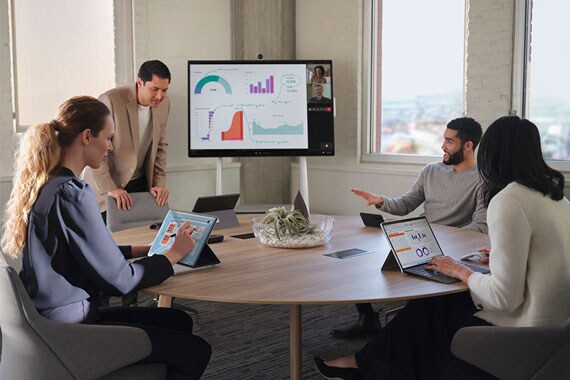 Together, Microsoft and CDW can help you orchestrate a solution that delivers the mobility and productivity your business needs.
Modernizing Endpoints: Windows 365, Azure Virtual Desktop & Windows 11
Stay productive with next-gen endpoints on any device. Between W365, AVD and Windows 11, Microsoft delivers a complete solution for your end user computing needs.
Microsoft Teams: The Future of Meetings
With all of your collaboration needs under one elevated and centralized platform, Microsoft Teams makes it simple to stay connected — no matter what your future of work looks like. 
Security with Your
Microsoft 365 Environment
With Microsoft 365, you receive threat protection, data protection and device management to fully secure your environment from online threats and unauthorized access on any device.
Explore Microsoft Security
Explore all Microsoft's offerings and learn how you can elevate your environment, whether remote or hybrid, with their productivity solutions.
Call your CDW Account Manager to build out your Microsoft Modern Work solution.
Contact your account manager, or give us a call.
Call your CDW Account Manager to build out your Microsoft Modern Work solution.