Senior Living and Post-Acute Care Technology Planning
Leveraging IT to improve lifestyle and well-being
As the U.S. population ages and the industry faces clinician shortages, technology is playing a more critical role than ever. Whether you're an independent, assisted living or skilled nursing facility, or other senior care provider, your challenges are similar. You need to ensure that your patient, resident and staff experiences are unparalleled. You must control costs to improve the bottom line. And protection of people, data and resources is paramount.
We understand your need to achieve these business outcomes – and we get how the right technology can help make life simpler, less stressful and safer.
Align Outcomes to Desired Results
Improve quality of life and satisfaction for patients, residents, families and clinicians with the right technology.
Evaluate the technologies that residents/patients need to enjoy seamless connection and communication with their loved ones, peers and care team.
Ensure you have ample bandwidth to support the rapid growth of devices introduced to the network with uninterrupted connectivity.
Check that device screen size is sufficient to support different applications that allow residents/patients to view menus, medication reminders, announcements, etc.
Choose technology that's intuitive, easy to use and able to measurably streamline clinician workflows, improve collaboration and free up more time to spend with patients.
Define KPIs that map back to your experience objectives such as better end-user connectivity, productivity and satisfaction.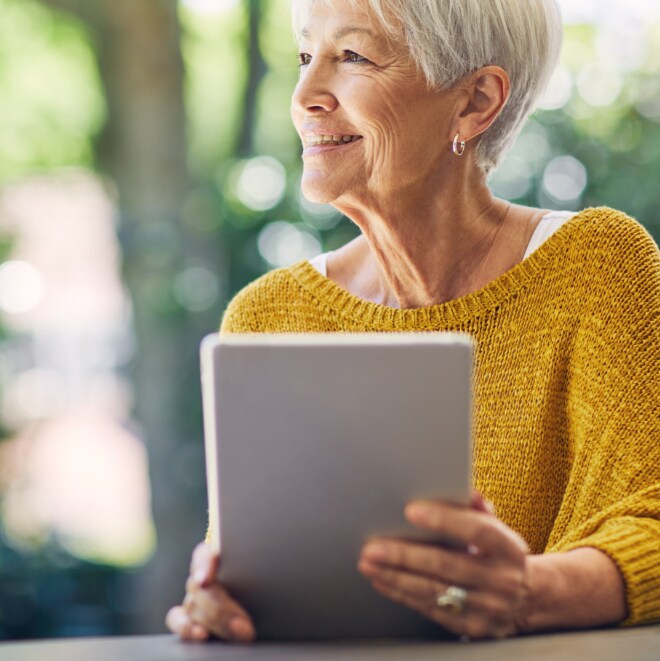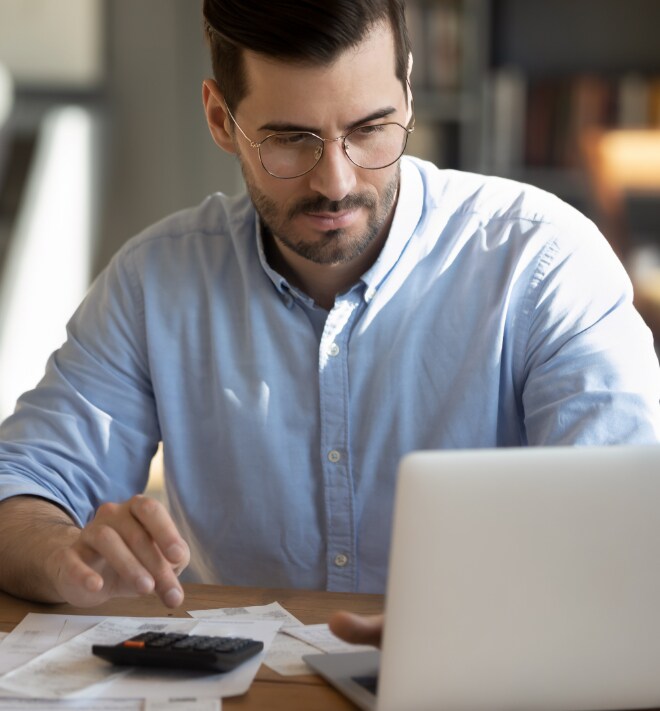 Efficiently use technology to stay within budget, reduce operational expenses and drive return on investment.
Fully understand what capabilities already exist in your current technology to maximize your investments and avoid overspending on duplicate or niche solutions.
Survey what your residents, patients and clinicians are using – and what they're not – to determine whether you need to renew or sunset certain subscriptions.
Don't try to boil the ocean; focus on acquiring technologies that address your top priorities, solve your biggest challenges and can scale as your organization grows.
Identify revenue-generating opportunities to capture costs and offset your expenses, such as charging residents a small Wi-Fi network subscription fee.
Enlist the support of an objective third party as needed to establish cost-saving metrics, assess areas for operational efficiency and future-proof your IT investments.
Protect patients, staff and technology investments while ensuring industry regulatory compliance.
Minimize patient safety risks such as falls, wandering and unnecessary hospital admissions/readmissions with reliable remote monitoring technology.
Make sure your organization stays in compliance and avoids penalties by leveraging technology to accurately capture documentation and maintain records.
Reduce the risk of clinician burnout and staff turnover by using technology to automate manual processes and tedious workflows.
Get a security assessment to identify potential risks and plan a data security strategy to safeguard your network against cyberthreats and ensure HIPAA compliance.
Focus IT resources on higher value-added, risk prevention activities by entrusting an in-house technology concierge or cloud-based solution managed by an experienced partner.
CDW Healthcare can help you identify the right technology solutions and services to help you achieve your goals.
We will assess your specific needs and make expert recommendations that enable you to capitalize on new digital opportunities.
Our experts configure and deploy solutions to help you implement the right technology and ensure it works from day one.
24/7/365 support and technology management can save you time and money by augmenting the bandwidth of your internal IT team.
Discover how CDW can help you deliver the best outcomes for older adults and post-acute patients.
Contact your account team, or give us a call.
Discover how CDW can help you deliver the best outcomes for older adults and post-acute patients.
Contact your account team, or give us a call.