Mobile App Development and Strategy
Mobile apps are both an opportunity and a challenge for organizations looking to improve worker productivity and customer experiences. A solid mobile application strategy, from procurement to management to development, will put you ahead of the competition.
Our Enterprise Mobility Management (EMM) and workspace collaboration solutions can help you manage and secure your mobile environment across multiple devices and platforms.
Ready to request a Collaboration Workshop?

Call 800.800.4239
Speak to an expert to get your free Collaboration Workshop and get started on a custom solution.
Mobile Application Trends

How to Get Started with Bots
Interested in creating your own bots but unsure how to get started? Read some tips and hints to help with the process.


How the App Store Economy Will Make IoT More Functional
Customized app stores can open the door to new opportunities in IoT devices as automatic updates and bug fixes become a reality.
Our Mobile and Productivity App Services

The ubiquity of smartphones and tablets has changed the way organizations deliver information. We can help mobilize your operations to streamline workflows, boost productivity and reduce expenses.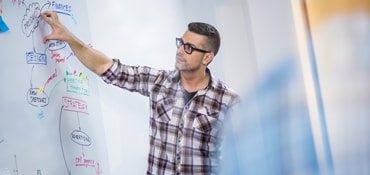 App Strategy
Before your organization selects off-the-shelf or customized apps, we'll help you develop a strategic view of your mobile app initiatives. We'll help you map deployment and development decisions based on your needs, budgetary constraints and IT infrastructure. Your custom app strategy will serve as a critical roadmap as you migrate to a more mobile environment.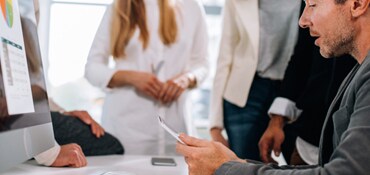 Mobile Application Development
Mobile app development allows your organization to meet stringent requirements around performance, functionality and user experience. Our partner network of tier 1 developers provides native, HTML5 or hybrid apps based on your needs. Additionally, we offer Mobile Application Development Platforms (MADP) for organizations that want the tools to quickly create, deploy and maintain apps in house.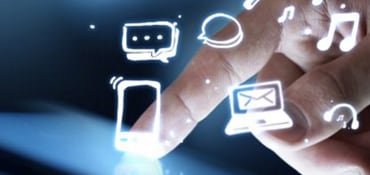 Your Custom App Store
Give your employees a central point of access for the apps and tools they need to be productive. Your centrally managed and custom-branded app store can include both IT-approved, off-the-shelf apps and custom-developed mobile apps.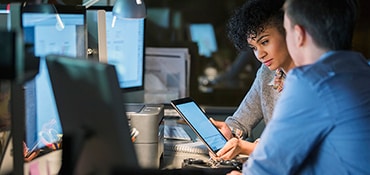 Content Sharing & Management
The right file-sharing and online collaboration tools can help you tap into vital knowledge instantly and share it throughout your organization. Our cloud-based software as a service (SaaS) solutions can help encourage innovation and build relevant communities while maintaining the security of your corporate data. Choose from top partners such as Box, Google Workspace and Office 365.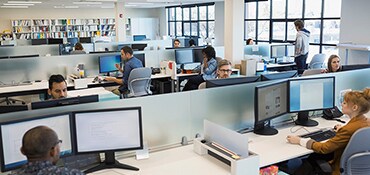 Office Productivity Apps
How can you get more from your employees and your budget? For many organizations, it means getting a little creative. It means embracing innovation. It means moving software to the cloud with SaaS productivity apps. We can help you select the right productivity app and design a customized, scalable solution that grows with your business.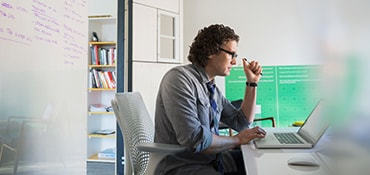 Enterprise Portals
Enterprise portals give your organization a single, secure place to store, organize, share and access information from almost any device. Web-based SaaS portals enable online collaboration — anywhere, anytime. We'll help you customize an enterprise portal that fits your needs, budget and business goals.
Strategies Designed for Growth

Our collaborative approach to enterprise mobile apps prioritizes your objectives, budget and timeline. We'll help you design a comprehensive mobile app strategy with simple management tools, robust security and scalable features that evolve with new technologies.
Cross-Industry Expertise

We have specialized teams across a number of industries — including retail, healthcare, energy and utilities, and K-12 and higher education. Our experts can help you mobilize existing workflows and unlock new strategies that transform the way your team works.
End to End Services & Support

Our planning services and assessments ensure your productivity strategy is aligned with your business goals. We also offer full implementation, training and adoption services to help your employees mobilize faster, giving you a better return on your investment.

Ready to request a free Collaboration Workshop?
Contact your account manager, or give us a call.
800.800.4239    
Is your organization ready to request a free collaboration?