PDF power meets the ease of unlimited e-signatures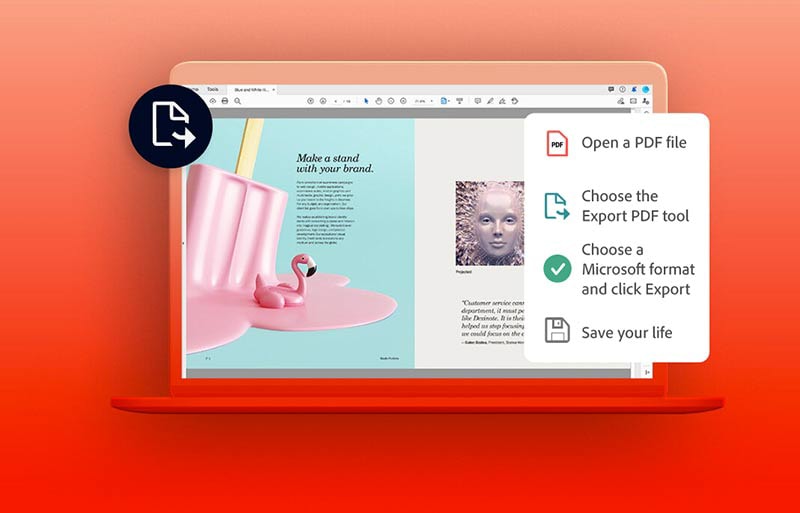 Work Smarter in Your Essential Business Apps
Enable teams to easily create PDFs and send them for e-signature directly from Microsoft 365. Convert PDFs to editable Word, Excel, PowerPoint or RTF files. Create, export, organize and protect PDFs in Microsoft Teams. Access, edit and store files in Microsoft OneDrive, Google Drive, Box or Dropbox while working in Acrobat Pro on desktop or mobile.
Help mitigate PDF-based attacks with built-in defense and enterprise-grade security techniques such as sandboxing, leak protection and code sanitation. Protect intellectual property by adding Microsoft Purview Information Protection labels to PDFs, using advanced controls to manage access, adding password protection or redacting sensitive content. Ensure work on mobile stays secure with best-in-class mobility management.
Add E-Signatures to Digital Document Workflows
Help your organization accelerate business workflows by signing and collecting unlimited e-signatures, tracking approvals in real time, requesting trusted e-signatures from multiple signers on one agreement, creating web forms to collect e-signatures and accepting payments with Braintree (where available.)
Simplify License Management, Purchasing and Administration
Assign, reassign, remove and track licenses in just a few clicks with the web-based Adobe Admin Console and add new licenses whenever you need them. Consolidate all your Adobe subscriptions in one VIP agreement, benefit from volume discounts and track all your Adobe licenses in one place.
Find the Right Plan For Your Business
Discover the best option for your organization.
Interested in Acrobat Pro for your business? Contact your account manager today.
Interested in Acrobat DC for your business? Contact your account manager today.