Improperly scaling your organization's data center can pose serious risks such as reduced efficiency, inaccurate analytics, data integration issues, and more. Whatever stage you're at in your technological journey, taking the following factors into consideration is critical:
• Current & future infrastructure needs
• Cost considerations
• Capacity to foster expertise & resources in-house
• Regulatory requirements
• Organization's competencies & strategic priorities
CDW DCaaS subscription can help you deliver applications and services efficiently, reducing costs and allocating resources to more business-critical needs.
DCaaS is a consumption-based subscription service that allows organizations to access and utilize compute, storage, and network resources. By only having to pay for what you need, it provides organizations with a flexible and scalable solution and enables organizations to achieve their business outcomes by managing costs, increasing agility, and mitigating risks associated with data center management.
By implementing a DCaaS solution, you can ensure that your organization has the capacity to meet future business demands by:
Eliminating Staff Constraints
Letting our providers handle your data center operations allows your organization to concentrate its resources and efforts on core business activities and empowering your IT staff rather than infrastructure management.
Meeting Regulatory & Legal Requirements
DCaaS providers have extensive experience and expertise in adhering to regulatory frameworks and standards. They can work with you to interpret and implement the necessary measures that ensure compliance.
With a DCaaS solution, you avoid the large upfront capital investments you would normally have from maintaining your own data center. Instead, you can operate on a pay-as-you-go subscription model, giving you a clearer understanding of your ongoing operational costs.
Reliability & Availability
Dedicated providers with extensive data center experience offer reliaility and uptime levels. With robust infrastructure and monitoring systems, you can rest assured knowing that you'll have access to your data, and be able to bounce back quickly when a disaster strikes.
Fireside Chat with CDW Experts
Learn How Your Organization Can Benefit From DCaaS
Wherever you are at in your journey, CDW has the technology, services, and experts to help you achieve your business and technology goals. Our full-stack, full lifecycle approach will increase your organization's agility, resiliency and scalability.
Utilizing our proprietary assessment capabilities, our DCaaS experts can design and orchestrate a comprehensive solution aligned to your organization's needs. Our extensive partner portfolio and flexible financing capabilities means that we meet you where you're at.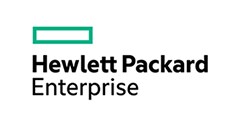 For Data Center as a Service, you need IT Orchestration by CDW.
Call 888.782.4239 to speak with a DCaaS expert.
Speak with a DCaaS expert today.
Reference Page - Do Not Delete