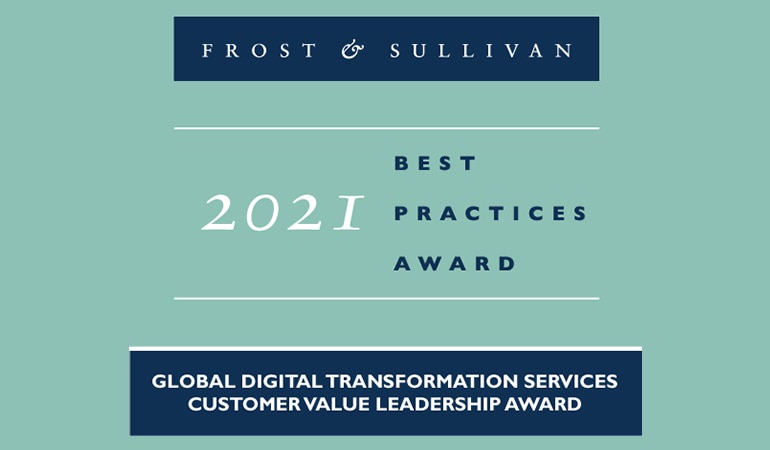 CDW is honored to be awarded the 2021 Global Customer Value Leadership Award accelerating more than 4,000 digital transformation projects for mid-market and enterprise customers with its Amplified™ Services portfolio. The Customer Value Leadership Award recognizes companies that offer products or services customers find superior based on the important criteria of business impact and customer impact.
CDW's Amplified™ Services portfolio has grown significantly in recent years, aided by strategic acquisitions including Sirius, Focal Point, IGNW, Amplified IT, and Aptris, which have enabled the organization to expand both its services capability and geographic footprint.
"CDW, with its Amplified™ Services portfolio, is a trusted advisor enabling customers' successful digital transformation by providing a full stack of solutions and services across the IT life cycle," said Anisha Vinny, Senior Industry Analyst, Frost & Sullivan. "Its wide array of cloud and related services allows it to select the most efficient, customized solutions to change the way customers operate and achieve their desired business outcomes."
Interested in achieving your digital goals? Contact a CDW Amplified Development expert to discuss your software development and application modernization needs. 
Learn about CDW's Amplified™ Services and its world-class Infrastructure Services, Development Services, Security, Data Services and more on cdw.com/services.