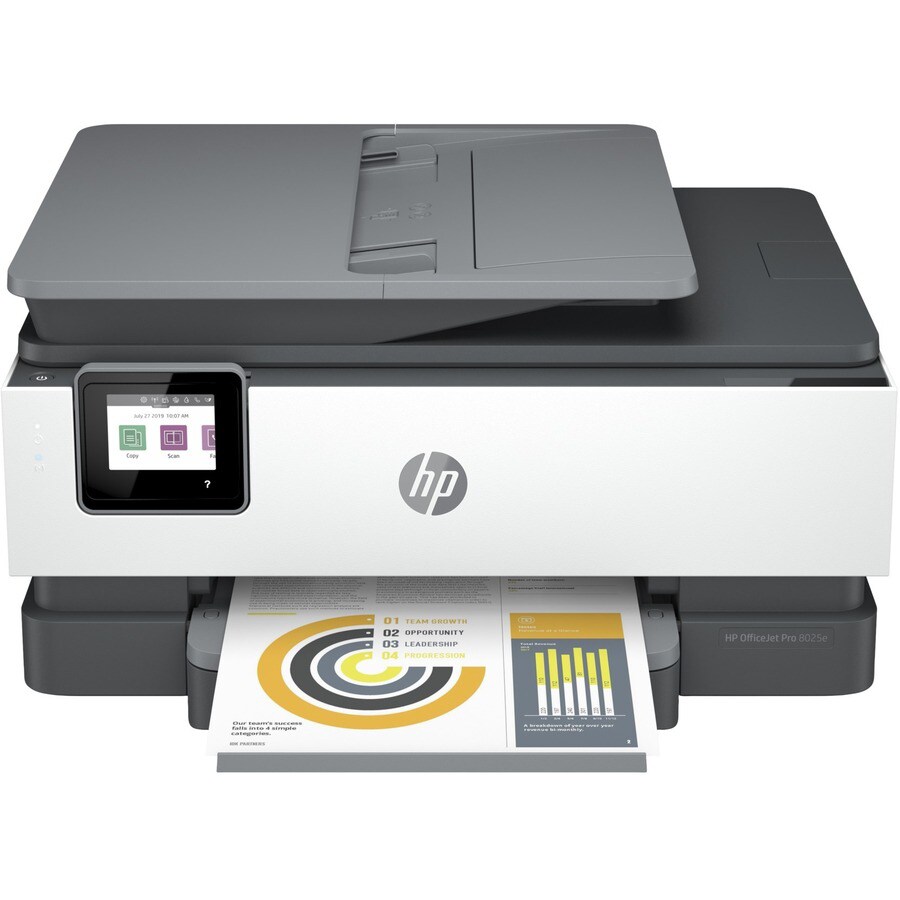 Choose HP OfficeJet printers for high quality printing for homes and small businesses. Enjoy laser-quality printing together with scan, copy and fax features.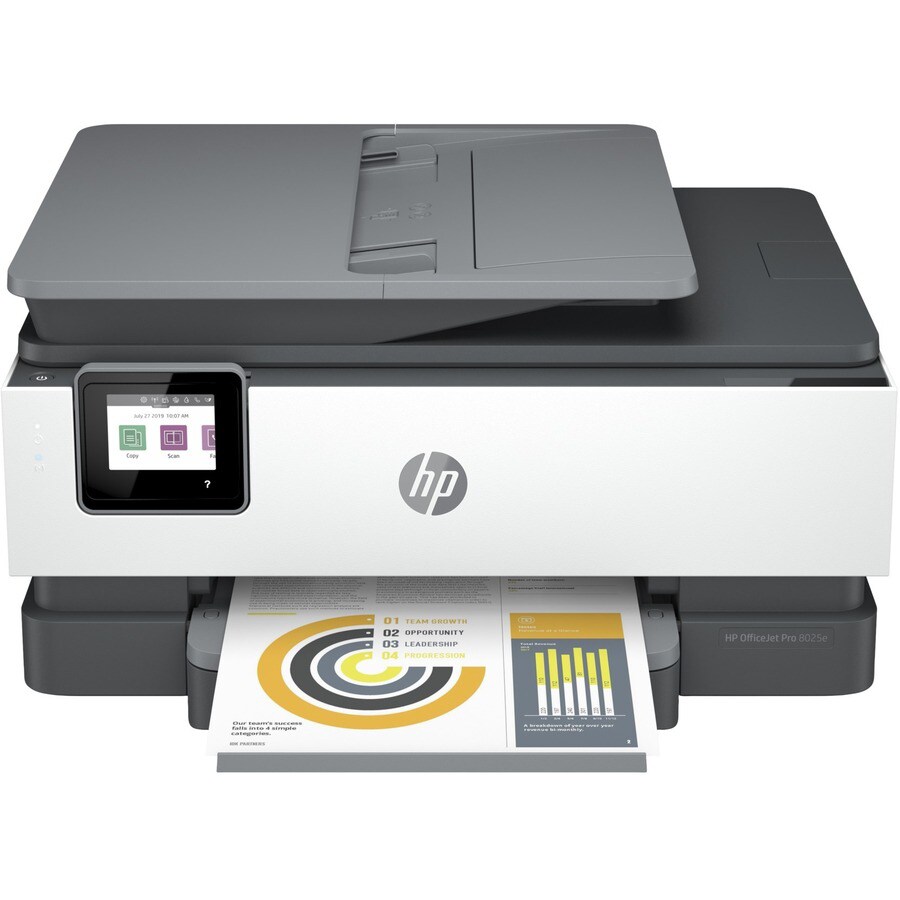 Get Started with CDW Printer Supplies Program
The CDW Printer Supplies Program (PSP) offers free ground shipping and deep discounts on ink and toner from HP — there's no contracts to sign, costs to join, commitments to stay or renewals to worry about.
Automatic Toner Delivery (ATD)
Get an automatic shipment of toner upon low toner conditions and custom toner routing labels.
Enjoy not having to deal with contracts, commitments, renewals, fees or penalties.
Prompted Toner Ordering (PTO)
Receive a custom notification of low toner conditions, a custom toner ordering portal and free ground shipping.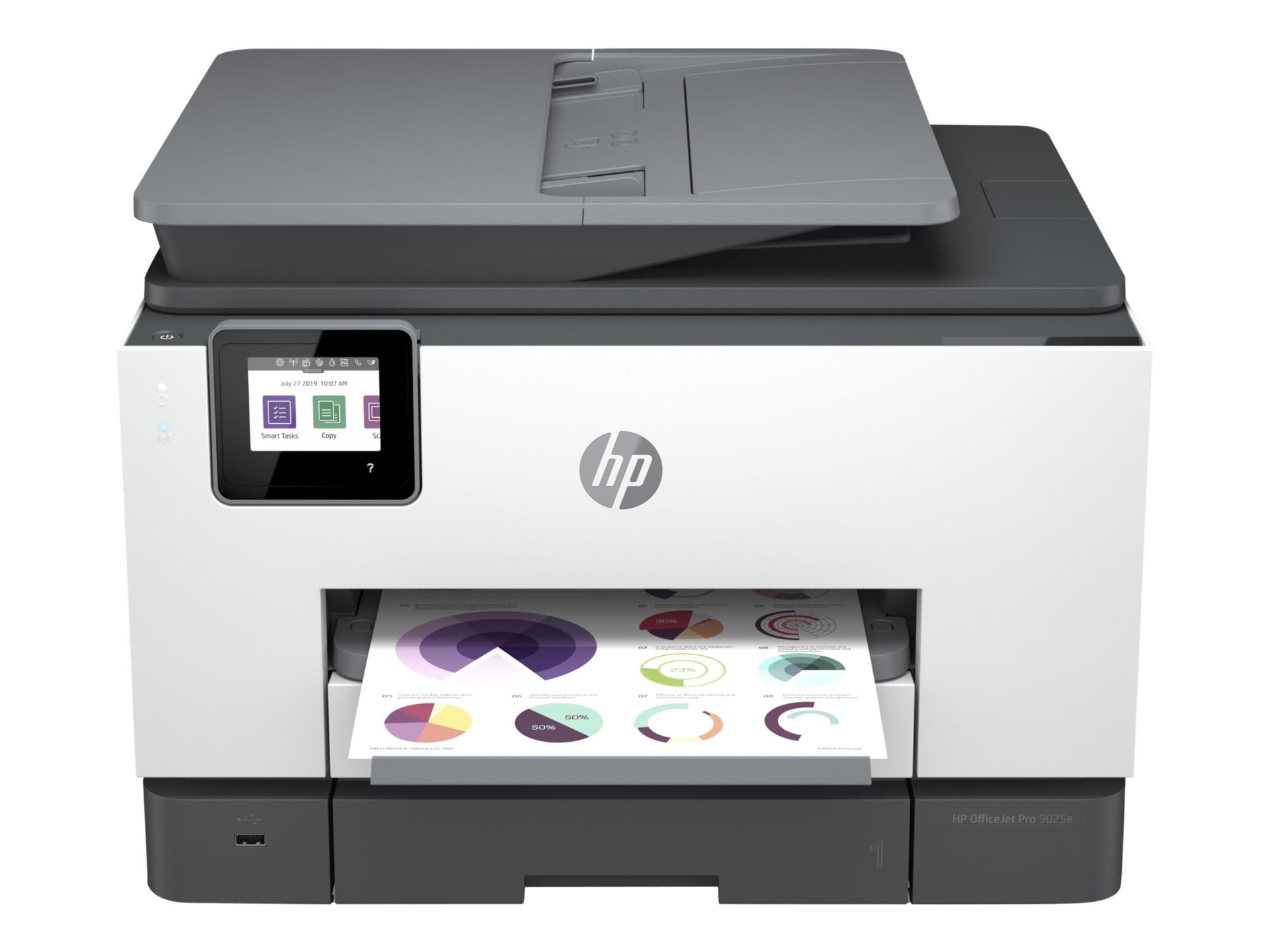 HP OfficeJet Printers Overview
OfficeJet printers cater to the needs of small businesses, home offices and professionals. The OfficeJet range includes standard printers, all-in-one printers and portable printers. Most models have office-friendly features such as large document trays, automatic document feeding capabilities and generous paper output trays. HP OfficeJet printers are compatible with Windows, macOS, Chrome OS and Linux operating systems and most support mobile printing from iOS and Android devices.  
HP OfficeJet printers have mid-range duty cycles suitable for small office printing, with recommended printing volumes of up to 2,000 pages per month. Ink cartridge capacities vary, and you can generally specify extra-large capacities which give on average up to 1,000 pages per cartridge.
HP uses a model-dependent mixture of dye and pigment inks that cater to different printing needs. Many printers come with the HP+ which automatically updates printer software, has self-repair capabilities and has 24/7 built-in security. These printers work with HP chip-enabled ink cartridges, allowing HP to determine ink usage and supply replacement cartridges with the Smart Ink Subscription service.  
HP OfficeJet Printer Features
High Monthly Duty Cycle
Most OfficeJet models have a monthly duty cycle of between 15,000 and 30,000 pages per month. Note that this reflects the build quality of the printers, and HP separately recommends a monthly page volume for each machine. Depending on the model, this may be as high as 2,000 pages per month.
Printing Technology
HP inkjet technology provides printing resolutions that are comparable with laser printing. Typical printing speeds are 20 plus pages per minute (ppm) for black and between 10 and 18 ppm for color printing. The normal definition is 600 x 1200 dots per inch (dpi), although some models such as the HP OfficeJet Pro 9015e all-in-one printer have a standard printing definition of 1200 x 1200 dpi and a maximum color definition of 1200 x 4800 dpi. Most printers use fade-resistant pigment-based inks.    
Replacement Ink Cartridges
The page yield per cartridge varies from 300 pages to 1,000 pages for black and white printing and slightly less for color printing. If you use extra-large cartridges, your output will more than double. The actual page yield per ink cartridge may be lower when printing photographs and graphics. HP printers with the HP+ Smart Printing System automatically notify HP when you need ink cartridge replacement. Note that HP+ printers use a chip-enabled printer cartridge, so you can't use third-party cartridges.    
Document Feeders and Paper Trays
Most OfficeJet printers have one paper tray with a capacity of around 250 sheets and a 60-to-100-page output tray. Some have a second 35-page automatic document feeder tray. Automatic duplex printing is standard on most printers. HP OfficeJet printers can handle a wide selection of media types, including paper, cards and envelopes.  
Operating System Compatibility
OfficeJet printers work with Windows, macOS, Chrome OS and Linux. You can print remotely from Apple and Android mobile devices. Supported mobile software includes Apple AirPrint, Wi-Fi Direct Printing and Mopria printing.  
Connectivity, Network and Security
You can connect OfficeJet printers to your local area networks. Options include RJ45 Ethernet connections, USB and Wi-Fi 4. Supported network protocols include Internet Printing Protocol (IPP), Line Printer Requester (LPR), Simple Network Management Protocol (SNMP) and raw TCP/IP printing. OfficeJet printers support most common network security protocols and have password protection and administrator control capabilities.   
Learn More from These Handpicked Research Hub Articles.
Research articles from the experts at CDW to help you on your journey to purchase a printer for yourself or your organization.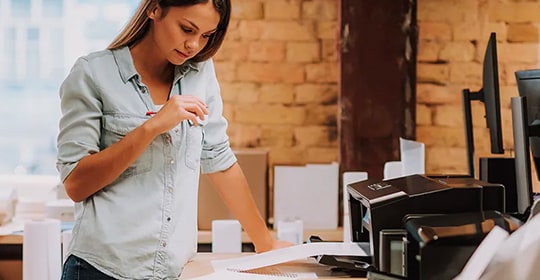 Nov 08, 2021
Hardware
Printer Buying Guide
Read below to learn everything you need to know before you buy your next printer.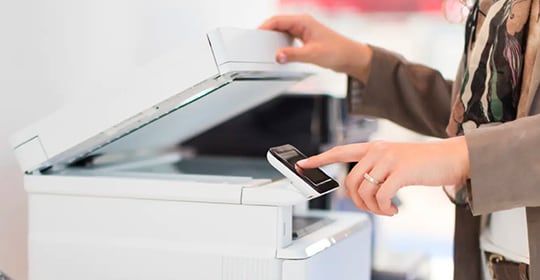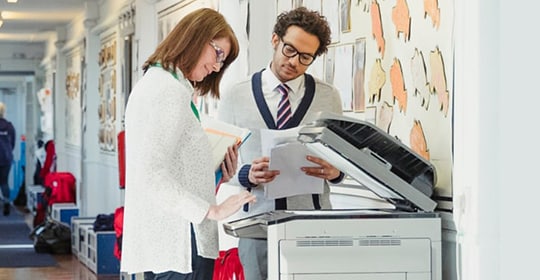 View All