Get Valuable Insight From Your Data with Google Cloud (GC) Data Analytics Solutions
When it comes to running your business, the goal is simple - to make better decisions. In order to be effective at making good decisions, CDW understands how critical it is to have the right data at your disposal and to back you up. Getting valuable insight from your data and having actionable AI are key priorities for your organization, and mandatory for a winning digital game plan.
Looking to modernize your data strategy for better business decision making? Get in touch with us.
Learn more about our Google Cloud Data Analytics Solutions by contacting your account manager.
Learn more about our Google Cloud Data Analytics Solutions by contacting your account manager.
Google Cloud Data Analytics Solutions with CDW and Google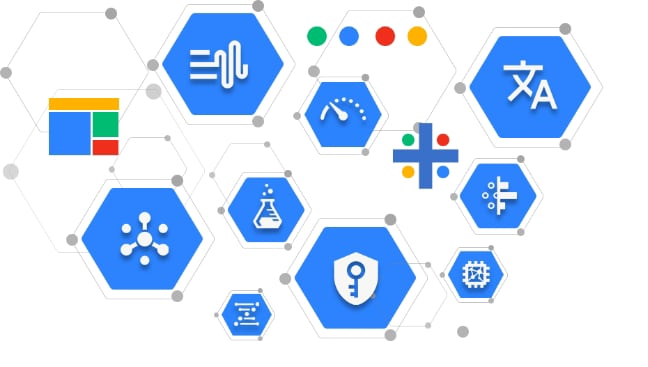 Artificial Intelligence and Machine Learning
Should you invest in Artificial Intelligence and Machine Learning? CDW's Data Analytics and artificial intelligence (AI) and machine learning (ML) practices can help you achieve operational efficiencies, agility, and drive more revenue. CDW's AI/ML architects analyze your business requirements and provide concrete solution recommendations for the improvements needed across your entire organization to see full value from your AI/ML solution.
Overview: CDW DataOps and AI/ML Practice
CDW works with you to implement and adopt DataOps best practices for scalability and agility in your data structures and systems, built around Data Warehouse Modernization:
Data Pipelines: IGNW defines and implements data pipelines that can be leveraged for organizational insights, real-time analytics and visualization.
Visualization & Insights: Nuanced business insights belong in the hands of your organizational leaders, not just your data scientists. IGNW builds and implements visualization and analytics tools and processes that bring valuable understanding to the surface.
AI/ML: Our IGNW AI/ML experts prove the value of artificial intelligence and machine learning to your business through minimum viable model (MVM) creation, which shows the efficiency gains and operational enhancements you can take to market with the data you have available. 
Big Data: We solve your large-scale data analytics challenges across multiple platforms and environments, including real-time event streaming and analytics solutions.
Contact Center AI (CCAI): IGNW expertise in software development enables us to add AI to any of your traditional business processes for operational enhancements. Contact centers have a significant labor and turnover cost that can be relieved by adding virtual AI agents, while improving customer support satisfaction and consistency.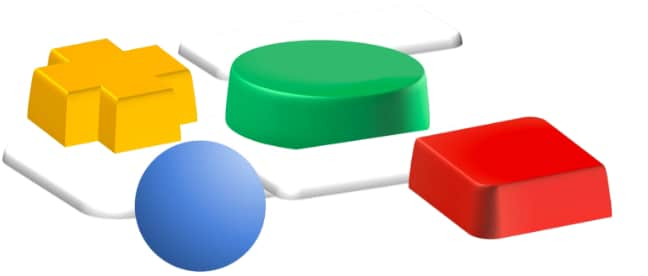 Google Cloud and CDW Data Analytics
CDW/IGNW is the leading solutions integrator in the industry. With two of the world's 50 Google Cloud Fellows on staff, nearly 250 engineers with expertise spanning from Certified Kubernetes Architects to Cisco DevNet Professionals, and a full-stack software development practice, IGNW is your technical services partner when results and velocity matter.
Awarded "Cisco Global Ecosystem Partner of the Year" in 2019

A contributing member of the Cloud Native Computing Foundation

Google Cloud Premier Partner

HashiCorp Ninja Partner

Hundreds of Fortune 5000 customers globally

250-plus engineers focused on Software-Defined Infrastructure, Hybrid & Multi-Cloud Architectures, Cloud-Native Software Development, and DataOps and AI/ML 
View: Healthchannels's Cloud and Data Processes Optimized by CDW (PDF)
CDW Amplified Data Services Overview
Like most customers, you have probably accumulated enormous quantities of institutional data, and you might not even be aware of the data available in your systems — let alone how to access it. IGNW's DataOps and AI/ML Practice provides multiple engagement models and delivery mechanisms to unlock the value within your data: 
The first step in creating a data strategy is identifying type of data culture you have. CDW identifies and documents your existing data systems, structures and platforms. 
We provide evaluations and remediation recommendations based on environment discovery, so that you can achieve an iterative DataOps approach. 
We help you learn and implement the hands-on data tools and frameworks, AI/ML platforms, and analytics processes needed for successfully extracting value from your data and integrating it into your application development lifecycle. 
Our AI/ML industry experts analyze your business requirements, and provide concrete recommendations for the improvements needed in process, culture, tools and/or people to adopt new routes to market and new customer features driven by data insights. 
We help you test new data platforms and solutions, and vet their compatibility in your development processes. 
CDW architects and engineers make your data dreams happen — fast. 
CDW provides ongoing review, support and managed consistency services to proactively deliver guidance and management recommendations. 
Interested in learning more about Google Cloud Data Analytics solutions to help your organization?
Learn more about our Google Cloud Data Analytics Solutions by contacting your account manager.
Interested in learning more about Google Cloud Data Analytics solutions to help your organization?