Getting the Most from Your Software Investments
A proactive, strategic approach to underutilized software can help ensure no opportunity is wasted.
Too Many Acquired Software Solutions Are Gathering Dust
percentage of CIOs surveyed who said that a quarter or more of their as-a-service subscriptions were not in use1
percentage of software licenses unused by employees2
How can IT leaders ensure purchases reach their full potential?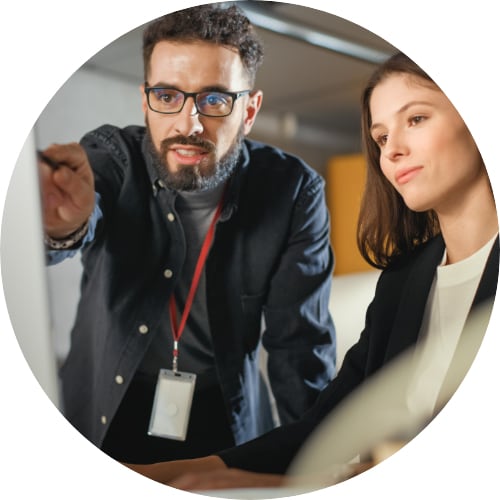 Assessments Transform an Underdeveloped Environment
As part of an effort to improve agility and user experiences, a large public research university wanted to expand its ServiceNow® footprint.
Staffing bandwidth and a lack of direction for an overall roadmap had left the platform languishing low on the university's priority list for years. Dwindling internal adoption of ServiceNow didn't help either, making the case for purchasing additional modules difficult to prove.
Working with CDW, the customer determined the following needs:
Establish a baseline of their current ServiceNow environment
Define and map the ServiceNow environment's future state
Upgrade the Configuration Management Database (CMDB) and determine what limitations were preventing future releases
Outline a framework and foundation for an asset management tool
Improve overall satisfaction to increase ServiceNow adoption across the university
Collaborating for a Future Release Roadmap
CDW started with a maturity assessment of the university's ServiceNow environment. During the initial phases, it became clear certain modules the university already owned were not being fully used, while implementation of other modules, such as Major Incident, had been delayed due to bandwidth constraints.
The assessment also revealed that their aging CMDB had not been implemented, used or managed to its full potential. The assessment results gave CDW and the university information they needed to determine a future release roadmap that would support their service management needs. CDW also helped develop a framework for asset management, with a particular focus on how to remain compliant and avoid governmental fines due to data loss.
This work was complemented by a Smartflex Program — which included Hardware Asset Management, Request and Incident modules to be broken out and used to their maximum capacity — as well as common service data modeling for Business Applications/Business Services within the ServiceNow CMDB.
IT service management and digital workflow platforms are rapidly becoming a cornerstone of IT. As a ServiceNow elite partner, we can help optimize the value of your ServiceNow investment and streamline IT operations across your organization.
Start your workflow automation journey with ServiceNow and be prepared to support digital transformation at scale. Our ServiceNow capabilities can help organizations align IT and business operations.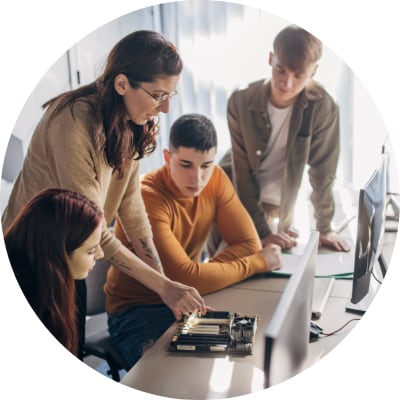 Everything Up, Running
and Ready for the Future
Now the university has a ServiceNow environment that leverages all of its owned modules and a roadmap for future releases. Adoption rates and user satisfaction with ServiceNow have increased across campus.
The expertise of ServiceNow Elite Partner to outline an implementation roadmap improved the efficiency of IT processes.
A technology partner flexible and willing to reprioritize strategies offered an effective and custom solution.
The university is exploring an ongoing customer improvement plan, which will increase their ability to manage their ServiceNow environment more effectively moving forward. They're also beginning to align with CDW for real-time ServiceNow Asset Management Automation services to provide real-time data when purchasing PCs through CDW.
Sources:
1 Gartner, "Shelfware – The CIO's Missing Key Metric and Cost Cutting Imperative," May 2020
2 Nexthink, "Half of Software Licenses Goes Unused by Employees, Wasting Businesses Billions," February 2023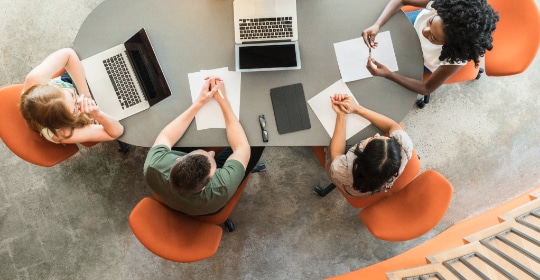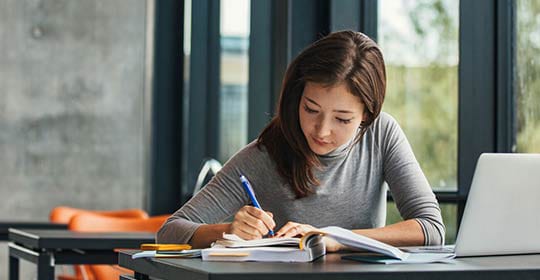 Feb 06, 2023
Digital Workspace
Solving Higher Education's Next Big Challenge: Storage
As more staff, faculty, and students work in a digital environment, they are challenged with not having enough space to store the data and information consistently being created within their organization's infrastructure.
View All