Use Case
Return-to-Work Planning: Solutions That Work
The Process of Preparing Your Organization
Future proofing your organization means understanding how business operations will evolve and proactively planning to meet these changes with the right strategies and technologies. CDW has adapted solutions, identified new services and evaluated products that can help your organization. Here's what to expect when working with us to map out a future-of-work strategy.
A Guide to Working with CDW for Future-of-Work Solutions
CDW will work with your organization on occupancy tracking solutions that:
Manage and monitor building occupancy policies, aggregating data across multiple doorways.
Track occupancy levels of subareas such as floors, departments or individual rooms. 
Visualize occupancy levels with graphical displays or simply signal entrance status with red/green lights. 
Automatically alert operational staff when preset occupancy percentage levels are reached. 
Provide real-time and historical occupancy data reporting.
Centralize monitoring of occupancy data for multiple site locations.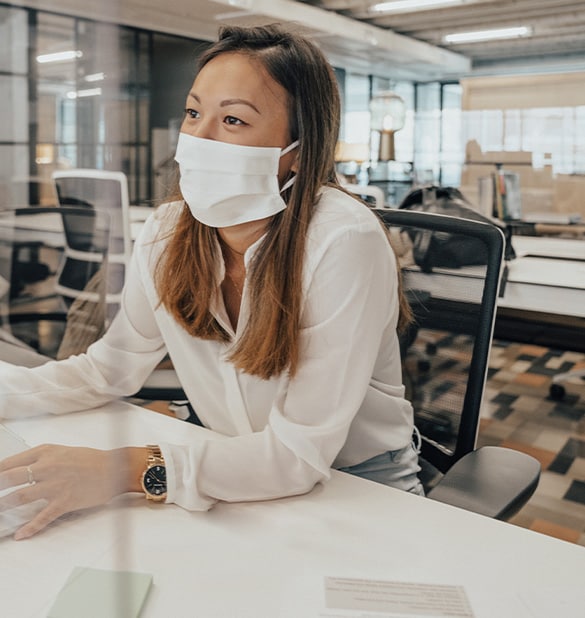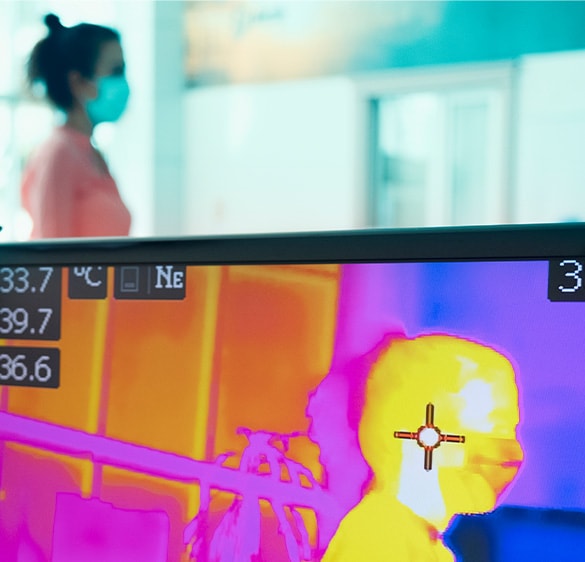 This technology detects elevated skin temperatures for an efficient and safe arrival process at businesses, schools and organizations. CDW will help you prioritize considerations and select the right technology by offering thermal screening solutions that: 
Feature thermal sensors with accuracy ±0.5° F to ±0.9° F (may require use of ambient temperature sensors or thermal reference devices). 
May be permanently mounted (wall/ceiling), mobile (tripod/cart) or use a kiosk form factor.
Can be used as a stand-alone solution or integrated into video management systems.
CDW works with you to create a sanitization plan that includes collecting devices brought into the building and disinfecting them in accordance with OEM standards, WHO guidelines and CDC guidance. The following are included in CDW's SanitizeIT service:
Complete end-to-end project management
Device collection and return
Asset tagging and tracking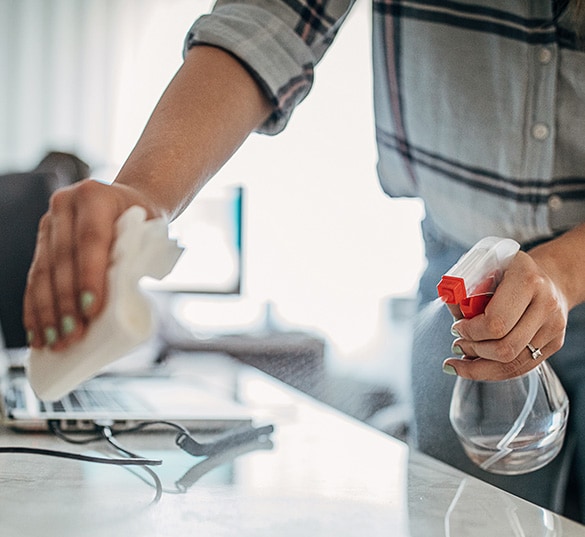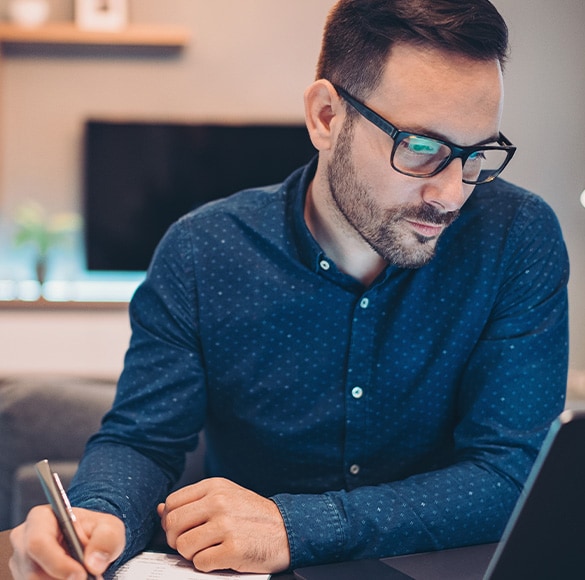 Work-from-Home Assessment
If you haven't yet returned to an office, our Work-from-Home Assessment evaluates the end-user experience in several areas, including devices, app and data access, networking, security and support:
User/device data that gives you a clear understanding of the unique use cases and personas in your environment. 
Meaningful interviews with IT support leaders to validate our findings on your current-state environment.
An analysis that determines the health of the end-user experience using real-world data.
Development of recommendations to help you optimize your environment.
Next step: Give us a call to get started.
We can help you use the right software to manage expenses, identify infrastructure vulnerabilities and take the right steps to protect your hardware.
CDW solutions and services, from temporary staffing to security and networking solutions, offer support and stability that keeps your business moving forward.
Discover how CDW can help address a comprehensive return-to-work strategy.
Contact your account manager, or give us a call.
Discover how CDW can help address a comprehensive return-to-work strategy.
Contact your account manager, or give us a call.
With more workers on the go and in the field, mobile tools play a growing role in communication, collaboration and effectiveness.
A strategic approach to technology can help stores see dramatic improvements.
Must-haves include professional development and a commitment to personalized learning.