How Mobile Retail Strategies Improve Productivity and Drive Sales
It's not just knowledge workers who get a boost from mobile devices and apps.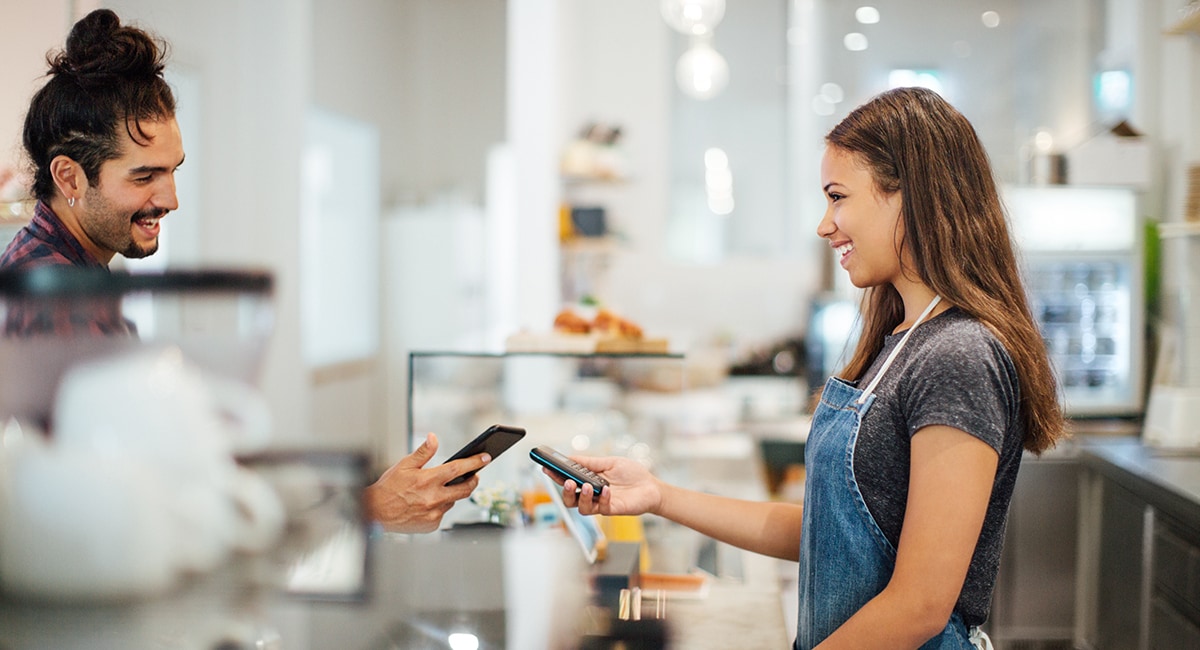 When we talk about improving employee productivity through mobility, the conversation often focuses on knowledge workers who use their mobile devices and apps to get real-time information on the road, catch up on emails in airports and join video collaboration sessions from their homes and hotel rooms.
But in reality, mobile devices and apps help users of all types to become more efficient. The retail sector presents a prime example of this, with companies equipping their floor staff and traveling sales associates with mobile tools that allow them to get more done and better serve their customers.
Here are four ways retailers leverage mobility to enhance employee productivity.
1. Point of Sale
One of CDW's customers, a popular retailer of athletic and leisure apparel, is in the process of deploying Apple iPhone devices for use as point-of-sale (POS) tools. By using mobile devices with custom apps, floor staffers can stay with customers from the moment they first require help until they're ready to check out, enabling staff to provide a better shopping experience. For instance, staff members can use their devices and apps to look up inventory and product information without having to constantly go to a back room or a stationary terminal to check on products.
2. Customer Loyalty Programs
At another retailer, which operates a chain of spas, receptionists welcome clients with tablet devices. The clients use the tablets to enter preferences about their appointments, and the retailer uses these interactions to ask for email addresses for its customer loyalty program. The move is a virtually frictionless way to gather key customer information, and it allows the chain to market directly to its customers with coupons, promotions and other incentives to get them to come in more frequently.
3. Outside Sales
Tablets are becoming crucial devices for traveling sales staffers. One retailer that we work with recently deployed tablets to its sales team, replacing the somewhat cumbersome combination of laptops, smartphones and wireless hotspot devices that team members used previously. The use of an LTE-enabled tablet cuts two devices from the workflow, drastically reducing the weight of the tools that sales staffers need to carry with them. But, more important, the tablets allow the sales team members and their customers to literally be on the same side of their interactions, looking through product information together on the devices' high-resolution screens. Whereas sales staffers previously had to constantly turn their laptops around and adjust their screen angles, they can now flip through product information with customers in the same way they might go through a catalog or brochure.
4. Floor Displays
Many of the most hyped augmented reality (AR) use cases in retail revolve around customer-facing applications, such as apps that show shoppers what they'd look like wearing a certain sweater or pair of sneakers. But distributors and retailers are also giving their employees mobile AR tools to help them envision what product displays will look like on the sales floor. One retailer, a wine and spirits distributor, is having great success with this. When the company's sales staffers visit a store, they don't just tell managers how great their product is going to look on an end cap or in a special display; they show them. There's real power in that, and it's only possible with mobile devices and apps.
Want to learn more about how CDW can help you find solutions and services to improve your retail success? Visit CDW.com/retail
This blog post brought to you by: