How Cisco Webex Ensures Remote Work Security
The collaboration platform — which has seen a massive adoption increase during the COVID-19 pandemic — offers features to keep organizations and their data safe.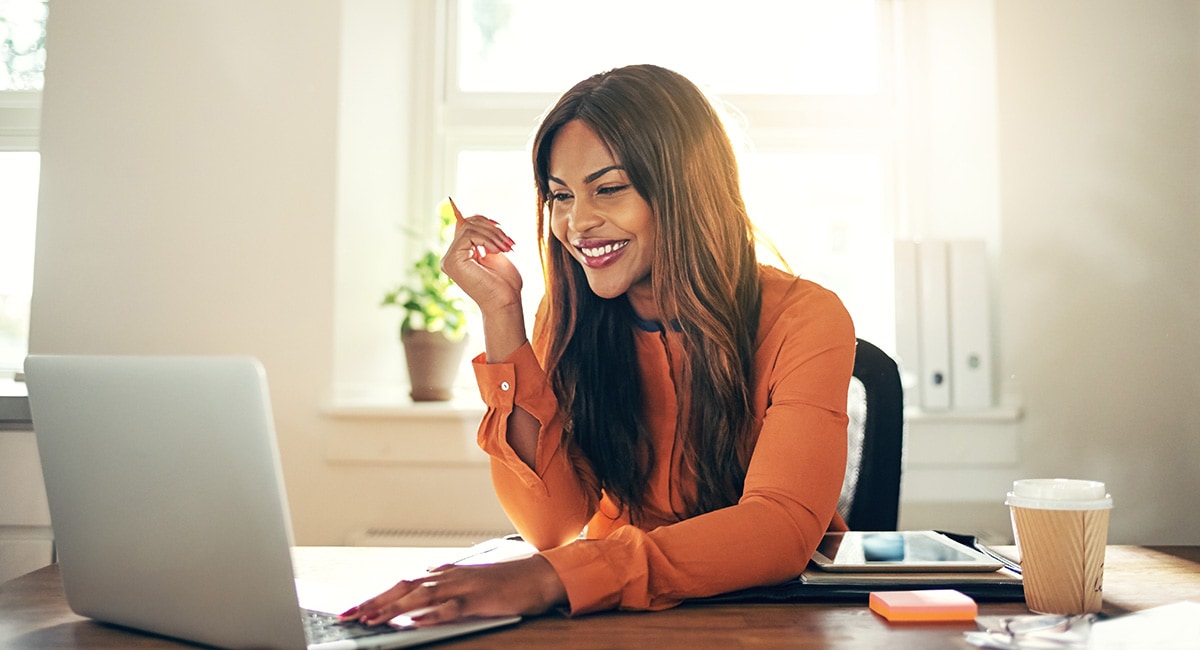 Before spring 2020, many organizations didn't let people work from home for one reason: security.
Sure, business leaders also may have had concerns about potential issues with productivity and collaboration if people weren't in an office. But perhaps more than anything, there was concern about the heightened possibility of critical data breaches.
Learn how CDW can help you create a safe, productive remote work environment.
The coronavirus pandemic, of course, left many companies with few, if any, other options. In March, managers were forced to send employees home to comply with regional lockdowns and protect the safety of their workers. For the most part, organizations have been pleasantly surprised with the ability of their employees to work productively outside the office. And, with a few exceptions, organizations are also largely finding that their technology tools are up to the task of keeping their environments secure.
In particular, Cisco Systems has gone to great lengths to make enterprise security a key component of the popular collaboration platform Webex. Here are some important features to be aware of that are helping keep organizations safe.
Domain and Meeting Whitelisting
With these capabilities, companies can better control external communications. When domain whitelisting is enabled, users within the organization cannot add users outside the approved domains or join spaces created by users from unapproved domains. The whitelisting of meetings, meanwhile, allows administrators to block users from joining external Webex meetings and specify approved external sites whose meetings their users can join. This can help to reduce the risk of data loss and can also prevent the accidental or malicious sharing of information with unapproved third parties.
Anti-Malware Protection
Anti-malware protection provides a safety net for when internal employees collaborate and communicate with external users, ensuring that any downloaded files are safe. This feature is even more important in business environments where people use their personal devices to communicate, as these devices often lack anti-malware tools. Administrators have visibility into scanning history, giving them the ability to take corrective actions when a malicious file is found.
Internal Blocking
Why would an organization want to block one group of internal users from communicating with another group of internal users? Well, for instance, an investment banking team at a financial institution cannot collaborate with the brokerage team at the same institution, due to conflict-of-interest regulations. Similarly, a large law firm might have lawyers working for both the plaintiff and defendant in a case, and those two teams cannot talk to each other about the case in an informal setting. The ability to block specific internal teams from communicating and collaborating with one another gives organizations the ability to both comply with regulations and enforce their own policies.
Group Level File-Sharing Controls
Leveraging integrations with Active Directory, organizations can prevent certain user groups from sharing files at all via Webex. For instance, an organization might want to prohibit file sharing by contractors as a way to reduce the risk of data loss.
Mobile Security
In the wake of the COVID-19 pandemic, even more corporate employees than before are using personal devices to collaborate and communicate for work. The mobile Webex app provides integration with Microsoft Intune to support BYOD programs.
If it wasn't already apparent, the circumstances of the pandemic have vividly illustrated why the concept of a network perimeter is largely a relic of the past. But by leveraging the built-in security features of tools such as Cisco Webex, organizations can continue to safeguard their users, systems and data — whether employees are in the office, on the road or working from the safety of their homes.
Data Residency Options
Webex customers have the option to choose by region where to store their organization's user-generated content. Organizations with branches in European countries, which are subject to European Union data safety laws, may, for instance, choose to keep their data on the continent. In addition to security benefits, keeping data close to where it is generated can improve application performance.