Achieving a High-Performance Digital Workplace
Organizations that provide a flexible, seamless experience set the stage for employee engagement and innovation.
An Evolving World of Work
Tools and Services That Enable the Digital Workplace
Key Considerations for the Workplace of the Future
The Emerging Era of Digital Work
The adage that "work is what we do, not where we go" has new meaning for organizations and employees today. Nine out of 10 executives will implement hybrid work in their organizations, according to McKinsey. Still, the details are uncertain: Only 11 percent of executives have developed, communicated and piloted a specific vision.
Many organizations expect to execute digital work environments that enable workforces to remain productive both in an office and while working remotely by using digital tools. This has the potential to be even more challenging than models that rely on fully remote work or office-only environments. It raises questions about logistics, workflows, technology and employee management. Executed poorly, digital work puts pressure on communication, collaboration and culture. Done well, however, digital workplace transformation uses digital tools to create an environment of productivity, innovation and work–life balance.
In fact, 94 percent of business and IT decision-makers say that hybrid work helps to recruit talent and secure a competitive future, according to a Riverbed/Aternity survey.

During the pandemic, organizations that succeeded in increasing employee productivity and engagement also improved customer satisfaction. The biggest differentiator between "leaders" and "laggards," McKinsey found, came down to small connections among coworkers: opportunities to converse, coach and collaborate. Organizations looking to establish these connections must enable seamless collaboration among employees no matter where they are. The right digital solutions provide this capability for collaboration.
For employees, location-independent work opens up more choice and professional opportunity. Explorance found that 41 percent of employees are looking for new jobs (and that figure is even higher — 53 percent — for millennials). Flexibility in work location is important or very important to 87 percent of employees, according to Owl Labs and Global Workplace Analytics. A thoughtful approach to digital work can be pivotal in determining who stays, who goes and who seeks to join the organization.
Optimizing digital work environments can be challenging, but the outcomes are well worth the effort. Working at home and in the office offers the best of both worlds to employees and organizations.

Productivity: Communication and collaboration are paramount among in-office and remote colleagues. Providing clear, consistent channels requires a 360-degree approach: IT solutions, effective processes and strong workplace culture.

Office workflows: Digital work can be complex, but employees' day-to-day experiences shouldn't be. Well-designed workflows ensure that working at the office compares favorably to working at home from employees' perspectives. 
Insights and automation: Data helps organizations spot trends and optimize workflows. Work processes should strike a balance between the stability and predictability employees need and iterating for continuous improvement. 
An Evolving World of Work
Remote work revealed valuable insights about employee engagement that hybrid designs should address. Seamless connectivity requires the right IT solutions but goes beyond technical capability to encompass all aspects of the employee experience. Successful organizations ensure that, regardless of location, everyone's voices are heard and everyone contributes to desired outcomes.
Before the pandemic, remote users were a minority. Often, they were less involved in meetings and may have struggled to contribute in a meaningful way. Some organizations addressed this issue with video, but adoption was not widespread. For most employees, email was the primary channel to work and communicate.
Employees believe they are equally, if not more, productive at home, according to Owl Labs and Global Workplace Analytics. For organizations, maintaining a 50–50 split between in-office and at-home work could save an estimated $11,000 per year, per employee, according to Global Workplace Analytics and Design Public Group.
In offices, wired network connections were common, with employees assigned desks and computers. Remote workers typically used virtual private networks (VPNs) to access corporate applications, which were hosted in the organization's data center. Workers at home generally had a lower-quality technology experience than their in-office colleagues. Security efforts focused on activities inside the building.
Long-term digital work requires unified workflows among virtual and in-person participants and activities. For collaboration applications to connect employees effectively, employers must eliminate technical and logistical hurdles. In particular, productivity and engagement depend on video, so a high-quality experience in every cubicle, conference room and home office is a must.
In early 2020, organizations moved quickly to fully remote operations. They invested in meeting platforms, messaging and collaboration applications, and home office enhancements such as webcams and monitors. A cultural shift soon took place: Working at home no longer prevented employees from being full-fledged participants and contributors during virtual meetings.
Video and cloud applications place new demands on networks, as do devices that flood the network when large numbers of employees are in the office. Flexible arrangements, such as hoteling and hot desks, require high-performing wireless. Cloud security, together with borderless security models, will be essential to protect employees and data.
Adoption of cloud applications and storage increased significantly. Moving data and applications beyond enterprise network perimeters drove adoption of zero-trust security models, as well as cloud security measures such as secure access service edge (SASE) and cloud access security brokers (CASBs). In this environment, the endpoint became the new battleground.
Learn how CDW can help you design an effective digital workspace that builds agile, high-performing teams.
The Benefits of a Digital Workforce
Employees now expect work–life balance, often through scheduling and location flexibility, and they are looking for employers with a similar mindset.
The ability to expand geographic reach and to prioritize fit rather than location can be transformative.
In an Owl Labs and Global Workplace Analytics survey, 55 percent of employees said they work more hours when they are at home.
New approaches to work can facilitate a rethinking of long-held processes and assumptions, which helps to generate new ideas and insights.
IMPROVE THE CUSTOMER EXPERIENCE
The flexibility and innovation of digital work can position organizations to anticipate and respond to customers' needs in new ways.
INCREASE SALES OR REVENUE
As organizations reorient their workforces, they may create new opportunities to expand or diversify sales and revenue opportunities.
Tools and Services That Enable the Digital Workplace
Organizations recognize the many benefits of digital work. Accordingly, 89 percent of business and IT decision-makers plan to invest in solutions to support remote work —                    42 percent significantly so, according to the Riverbed/Aternity survey. More than one-third will pursue initiatives to improve network and application performance visibility, strengthen cybersecurity, expand cloud services and Software as a Service (SaaS) applications, and enhance the end-user experience and digital experience monitoring. 
Such investments are driven, in part, by recognition of the connection between technology performance and employee productivity, collaboration and motivation. When employees lack the tools and quality they need from a technology perspective, organizations struggle to achieve the positive outcomes associated with digital work. Conversely, team messaging applications such as Microsoft Teams, Webex Teams and Slack (as well as the adoption of these tools) drive the connection of ideas among users before and after a meeting.
A key principle of digital work is cohesion: IT solutions must work together, with a fluidity and flexibility that are not tied to employees' physical locations. Messaging and collaboration applications, meeting platforms, video and work-from-home tools all work in concert. In turn, they facilitate a positive user experience, enhanced productivity and efficient workflows.
Build a Workspace That Supports Users
Digital work pushes leaders to rethink the value of the office — what the physical space provides to employees and to the organization.
ELEVATE THE USER EXPERIENCE
A subpar experience in an office setting will make employees less inclined to work there. Indeed, disparity in network and application performance for at-home versus in-office employees is a concern for 88 percent of business and IT decision-makers, according to the Riverbed/Aternity survey. Appealing offices offer well-equipped workspaces, user-friendly IT authentication, efficient IT updates and support, and wireless designed for real-time mobility. 
The more days that workers spend at home during the week, the more likely leaders are to say that organizations should contribute to home offices, according to the Global Workplace Analytics and Design Public Group survey. Priority investments include monitors, external cameras and lighting for video meetings, VoIP headsets or speakers, docking stations, appropriate furniture, and broadband network connectivity.
MAKE PRODUCTIVITY POSSIBLE
Achieving optimal productivity in digital work means that employees must be able to participate fully from anywhere, whether at home, in the office or on the road. A portal where employees can order the equipment they need serves to streamline day-to-day operations. Shared adoption of a common toolset increases consistency, shortens the learning curve and eases troubleshooting as employees move among various locations.
PRIORITIZE VIDEO SOLUTIONS
Currently, only a small percentage of conference rooms and office spaces are video-enabled. In hybrid work, however, every space needs to have video capabilities that integrate seamlessly with virtual meeting platforms. Demand is also growing for new types of video capabilities, such as the incorporation of whiteboards, and experiences, such as board meetings and all-hands meetings. Effective, user-friendly video ensures that every employee maintains engagement.
RETHINK DAY-TO-DAY WORKFLOWS
Workflow considerations encompass employees, office visitors, customers and partners; physical and virtual spaces; devices, connectivity, application access and security; and employee safety concerns, such as cleaning and capacity monitoring. New software solutions can support desk and room reservations, employee and visitor check-ins, and office wayfinding. Workflows also should address device support, endpoint management and zero-touch provisioning.
ENABLE EMPLOYEE CONNECTIVITY
A seamless meeting experience (established with meeting, collaboration and messaging applications) and high-quality video tools are essential to connect users in the office and those working remotely. They facilitate productivity and consistent communication throughout the workday. Such solutions are often the glue that holds a team together, keeping them connected before and after video meetings. User personas, use cases and workflows can help leaders identify and protect key points of connectivity.
CAPTURE AND LEVERAGE DATA
To continuously refine digital work strategies, organizations need insight into how employees are working. Understanding how they use the office helps to identify patterns and adapt spaces to fit users' needs. For instance, are hot desks and conference rooms the right size? These insights inform key decisions (for example, real estate choices) and help leaders determine whether work models are achieving desired business outcomes.
ENGAGE EXPERIENCED PARTNERS
A third-party service provider can help organizations deploy technologies effectively and optimize their use. A partner can help leaders achieve a cohesive, consistent working environment that supports employees both individually and as a team. Services may focus on one or more of the following areas: managed collaboration, adoption services, help desk support, device configuration, digital workflows and installation services.
Learn how CDW can help you address your digital workspace needs, including collaboration platforms, mobile devices, cloud security and employee productivity.
Workflows and User Support
Digital work starts with detailed attention to employees' new needs and workflows. Clear processes for coming to the office and using flexible spaces are essential. Otherwise, organizations run the risk that employees will encounter frustrations and thus default to working at home. In addition to lowering morale, difficult processes also reduce efficiency. Use the following questions as a guide for the design of office workflows.
How will employees request and gain access to the building for a few hours or days? What tools will they use to plan for schedules and capacity?
How will employees search for and reserve a cubicle, office or conference room without requiring help from a building manager? How will they assess office capacity from home?
Will certain employees be able to reserve or claim a permanent workspace? Will there be a designated place to store personal items in the workplace?
How will employees locate a reserved space when they arrive at the office? How can employees share this information with colleagues or clients who may be visiting the office?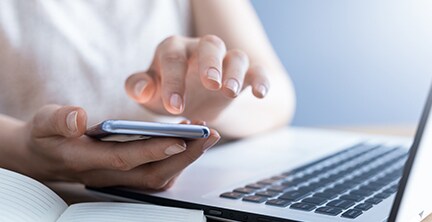 SECURITY STRATEGY MUST ADAPT
Maintaining end-to-end visibility is more important — and potentially more difficult — in a digital environment. A zero-trust security architecture can help by validating user identity through best practices such as multifactor authentication and single sign-on. As services and applications move away from the data center, cloud-specific solutions — SASE, CASBs, telemetry, content control, and identity and access management — provide visibility and control over access, configuration and compliance. As the old network perimeter gives way to the endpoint, next-generation endpoint protection solutions can detect malware, profile connected devices, support device management and monitor events. On the network, security depends on firewalls, segmentation, logging and event management, analytics, traffic monitoring, and incident response. Organizations also must establish compliance with requirements such as E911.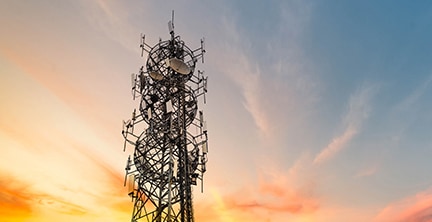 The shift to flexible workspaces, increased use of video and cloud services, and influx of devices to the office should prompt a network assessment. Bandwidth needs will likely increase as a result of greater reliance on video streaming and SaaS applications. Wireless must be pervasive to support real-time movement among hot desks, conference rooms and common areas. Many organizations are planning for mobility and speed via 5G (and ultimately 6G) cellular networks, as well as by extending Wi-Fi coverage to more areas. Employees must be able to connect all their devices as easily as they do at home, or even more easily. Delivering an excellent user experience is essential, with flexibility and performance being the hallmarks. For IT staff, software-defined wide area networks help to secure cloud connections and centralize management. 
Optimizing workflows will introduce new opportunities for automation, eliminating paper-based workflows and simplifying repetitive tasks. For example, a one-touch join feature makes it easy to connect to meeting platforms from a device. In this context, digital transformation and custom development contribute to both organizational efficiency and a better employee experience. 
Modern collaboration platforms also enable IT teams to analyze data to gain a deeper understanding of workflows, users and operations. Effective data analysis can deliver new insights to IT leaders that can improve business outcomes. For example, some collaboration tools enable IT professionals to create reports on all aspects of how users are working, including calling, messaging and meeting. This provides a deeper understanding of how people are using the office (including conference rooms and hoteling spaces), enabling IT leaders to identify work patterns and design office spaces to better meet the needs of the users. 
Artificial intelligence applications also offer valuable opportunities to automate processes. For example, voice bots or chatbots can often handle simple requests and communications with customers, reducing the demand on human employees and freeing them to handle more complex or difficult customer interactions while also reducing the wait time for customers to have their questions addressed. 
Automated tools can also assist human employees by taking notes during a conversation or providing suggestions in real time, such as opportunities to upsell a customer. This capability can help businesses capitalize on trends that otherwise would have been difficult to identify and act upon. 
Ultimately, by making use of data analytics and AI, organizations can gain a better understanding of work environments and customers while delivering superior service and a better user experience, whether in an office setting or remote environment. 
Story by:
David Sehlhorst
Tony Oquendo
Learn how CDW can help you design an effective digital workspace that delivers a high-quality employee experience.