Research Hub >

Prepare for the Future of Retail with Advanced Technology
Article
Prepare for the Future of Retail with Advanced Technology
Optimizing your retail operations with SmartRetail solutions help you deliver a memorable customer experience, streamline operations, improve supply chain and inventory management and make smarter business decisions.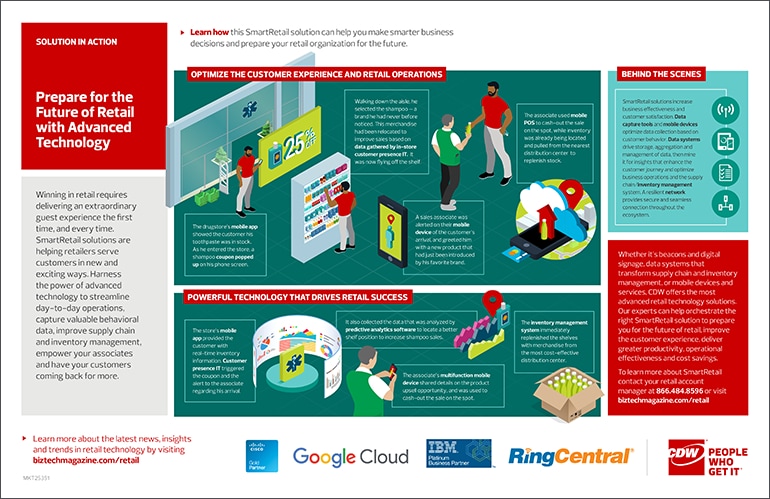 Improving customer satisfaction and business results starts with the right technology.
Data capture IT and powerful data systems and analytics, smart supply chain and inventory management systems and multifunction mobile devices will help you get the job done and prepare your business for the future of retail.
See how applying SmartRetail technologies work in a retail location and lead to improved customer satisfaction and bottom line business results.
To enhance the customer experience and improve business results, CDW has the expertise and experience to help you build out a SmartRetail environment one solution at a time.  
Data storage solutions has evolved from storing files on multiple floppy discs or tape drives into various methods. The wide-ranging process now encompasses a wide range of different storage types and media.
These steps can help you overcome the challenge of migrating your IT infrastructure to HCI.
HCI can make data center infrastructure more reliable and scalable while reducing costs and easing migration to the cloud.