Measuring and Prioritizing IT with Managed Services
Nutanix Performance Pack is helping organizations get started with managed services.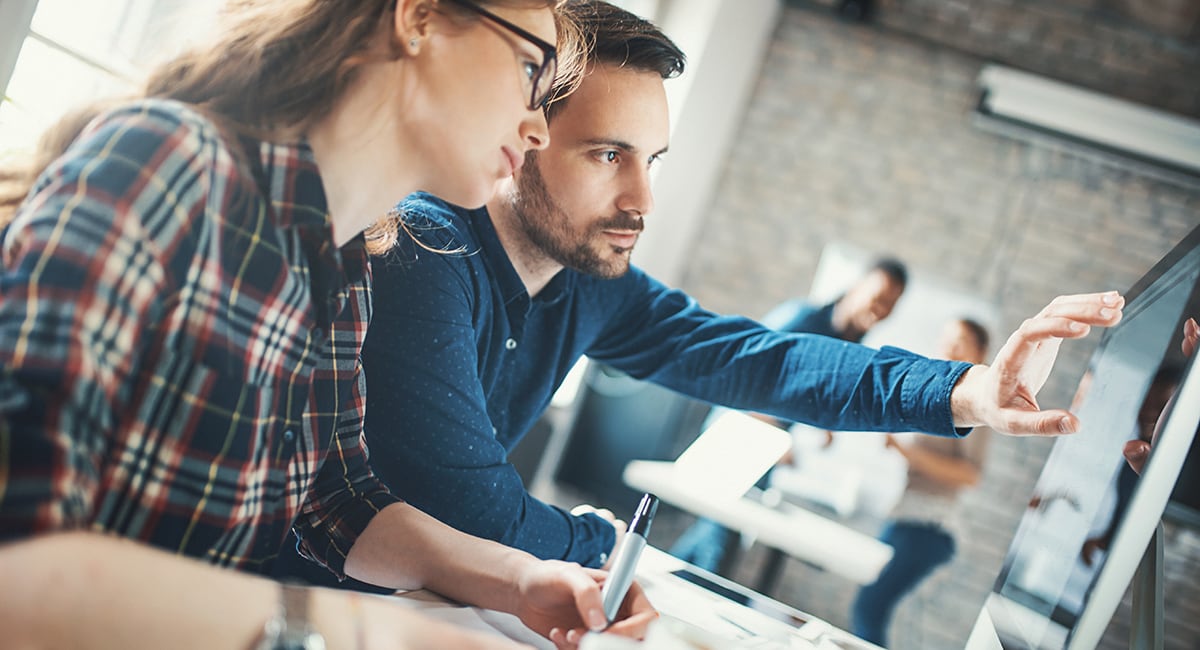 Many enterprises know and understand the role and the associated benefits an integrated managed services partner can bring to their IT functions — but what about mid-market organizations, those maybe not sure how to evaluate and measure the benefits of managed services partnerships? Many IT managers and leaders are struggling with this quandary today — how do I evaluate and subsequently validate the value a partnership can bring to my business? How can I convince my stakeholders of the value, and is there enough of a business case for my organization to embark more fully on a managed service journey?
This is the task facing IT leaders today, being asked to provide justification on the business value of IT services and simultaneously delivering operational stability. Most IT leaders know the right managed services partnerships can help but are challenged in the task to prove it to other leadership in the business. This blog will walk you through where the right managed service partner can deliver much needed help.
Out-Tasking, Not Outsourcing
Sometimes the right approach is to start small. Moving holistically to a managed services partnership can be a big challenge, not just financially, but in both potential risk and regarding change tolerance for the business. An ease-in approach that considers and reallocates routine tasks of least value to the business can pay huge dividends. The out-tasking of those activities, like monitoring performance and other keeping-the-lights-on activities, can often open up bandwidth for IT leaders and their staff to focus on strategic IT that adds value to the business's bottom line.
Nutanix Performance Pack
A truly valuable managed services partner needs to be able to provide justification quarter by quarter, year by year. The emerging tier of services, now available to a wider group of mid-market organizations bring new businesses in on the ground floor, proving value over time, and, ultimately, then expand into other managed services opportunities.
Looking to address this growing need, CDW Services is excited to release Nutanix Performance Pack, a new entry-level managed service specifically for Nutanix Hyperconverged Infrastructure. Performance Pack is systematically built to provide entry-level services value at a competitive price. Customers are finding that it fosters increased adoption and validation on the value of managed services over time. CDW has partnered with Nutanix, who is a leading CDW partner, on this offering to offer a better managed services portfolio entry point for our clients.
This managed services alternative offers clients advantages in three main areas:
It provides CDW's advanced monitoring tools and best practices to translate environment performance, alerting and subsequently translating incident alerts when and if necessary. These incidents are filtered, and then flow directly to the client's IT operations teams for appropriate response.
What happens if the client doesn't have the capacity to respond, or doesn't have the knowledge to respond? Here is where the second advantage comes in. With Performance Pack, environment access and privileges are already pre-established, so access and escalation to trained CDW experts is available if/when needed for incident triage and remediation.
Third, what does this volume of incidents mean? What additional analytics are available through the Nutanix Prism Suite of software to help drive the business. With Performance Pack, all clients that subscribe to the service are met with quarterly for a business review of the data and refinement of the business value of the service.
All these elements are specifically crafted to point right back to the original challenge confronting the business — how to evaluate and validate the value a partnership can bring to the business and build the justification to continue with the managed services journey?
Leveraging Both Nutanix and CDW Services Toolboxes for Success
Building a business case and success validation is not always straightforward for IT leaders to deliver to their more business-centric peers. To help in that mission, CDW Services has expanded its toolbox to include an advanced set of performance and analytics data developed by Nutanix, coupled with a finely tuned suite of service management tools being leveraged by CDW's Enterprise Command Center operations teams.
This marriage of resources brings clients the urgent validation points they need. Interpreted by field experts, this suite gives IT leaders the data to justify their investments not only for the technology itself, but the managed services element they also need to improve their IT performance.
This advanced set of tools inside Performance Pack includes:
Enterprise-class monitoring and incident management
At the heart of CDW's Nutanix Performance Pack offering is the use of software from the Essentials stack of the Nutanix portfolio, Prism Pro. Prism Pro provides a single pane of glass for multiple cluster management as well as deep planning, performance monitoring and additional operations insights not offered with Prism Element.
CDW's highly skilled solution architects will utilize the data provided by Prism Pro software in their quarterly business reviews with Performance Pack customers.
Incident and alert analysis and tuning
VM rightsizing
Capacity planning and trending
Forecasting
The data collected from Prism Pro combined with ServiceNow and CDW's monitoring software will provide our solution architects with enough content to have a meaningful conversation with our customers. It's a starting point to a larger conversation about how we can work together to solve the client's largest business problems either via other software packages offered in Nutanix's Enterprise Suite or other CDW Services capabilities in areas their Nutanix environment might touch, such as cloud, disaster recovery, backup and security.

Click to enlarge image – SOURCE: Nutanix
CDW Services
Overall, this holistic approach of evaluation and validation of both the technology and services components can provide clients the much-needed justifications, and specific use cases, for the tools they are applying to their specific business challenges.
In addition to managed services, advisory, configuration and implementation services components can provide a synergistic complement to operational IT. All these services components can prove a valuable addition to the corporate IT toolbox, but only when the full value is realized by all business stakeholders.