Configuring Microsoft Active Directory and Exchange to Boost Productivity
An automotive retailer with 20 dealerships needed help configuring their Active Directory and Exchange Environment to support a Microsoft Exchange Online Hybrid deployment.
A large automotive retailer with out-of-date Microsoft Exchange servers needed help configuring their Active Directory and Exchange environments so the customer could access the latest collaboration tools among other efficiencies.
Industry: Retail
Goals: Agility, Experience
Solutions Provided:  Cloud, Software
Software as a Service Services Provided: Professional Services
An automotive retailer of 20 dealerships and three subsidiaries required assistance configuring their Microsoft Active Directory and Microsoft Exchange environments to support a Microsoft Exchange Online hybrid deployment for increased user productivity and agility. The subsidiaries were using Microsoft Office 365 and Microsoft Exchange Online, and all that also needed to be merged with the others into one single tenant.
CDW deployed a new Microsoft Exchange 2019 server and configured it in hybrid mode for the customer. CDW provided support throughout the migration by performing tests on the mailboxes that were moved to the new hybrid environment, as well as designating hours to assist the customer's IT team during the migration. CDW also employed BitTitan MigrationWiz to consolidate mailboxes from separate tenants into one destination mailbox while providing project management and detailed documentation to the customer throughout the engagement.
The retailer successfully consolidated their Office 365 tenants and deployed Microsoft Exchange Online in hybrid mode to provide a more secure and agile environment. Access to modern workplace tools, such as Microsoft Teams, has helped increase workforce efficiency and productivity.
A technology partner with consistent communication.
Regular touchpoints with key customer decision-makers and subject matter experts sped the productive communications.
Industry: Wholesale Trade
Goals: Agility, Experience
Solutions Provided:  Cloud, Software
Software as a Service Services Provided: Professional Services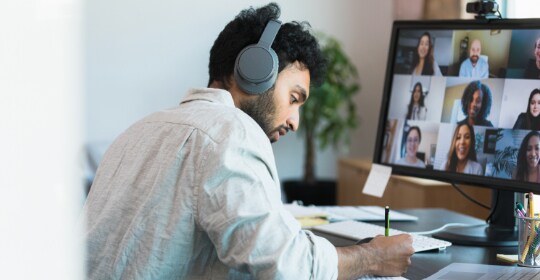 CDW Managed Services for Microsoft Teams addresses real business outcomes