Use Case
What is Cloud Storage and How Does it Work?
The definition of cloud storage is housing your data on an internet-based platform instead of local devices. Read about cloud storage advantages and disadvantages.
In This Article: 
For businesses, the biggest benefit to using cloud storage is that it is scalable.
There are many advantages and some considerations when choosing cloud storage over local data storage, especially when storing important business files that require safe storage, constant backups and easy access.
Considerations When Implementing Cloud Storage
Learn about the key considerations when implementing cloud storage.
In addition to the benefits that cloud storage offers for everyday file and information sharing, cloud-based backup can also be a great option for a disaster recovery plan.
Before you can make a choice about a cloud-based backup solution, you need to understand the various types available.
Backup and restore refers to the process of using available backups to recover lost data or access a previous version of data before it was corrupted or deleted.
Users of computers, smartphones, tablets and other electronic devices have most likely heard of "the cloud" and "cloud computing," but you might be at a loss to describe it. To put it simply, the cloud is an internet data center where software and services reside, instead of being stored on local hardware such as your computer or other electronic device. Cloud computing harnesses the power of the internet to outsource tasks, such as housing software or file storage.
Cloud storage refers to the process of saving data to an offsite storage system not found on your electronic device. This doesn't involve saving items to a folder on your desktop or transferring items onto a thumb drive. Cloud storage systems are maintained by a third party, and you save your files to a remote database thanks to the power of the internet. This allows you to back up and access your files from any device that is connected to the internet.
The better question might be, "Who doesn't need cloud storage?" In today's world, there is a tendency to accumulate a large quantity of digital files— whether these are work files, personal photos on cell phones, research data for a dissertation, et cetera. It's one issue if your electronic device has the space to store those files. It's another if your storage space is running low and your computer's performance is suffering as a result.
For businesses, the biggest benefit to using cloud storage is that it is scalable. It is no longer necessary to purchase thousands of dollars of hardware, software and server space for a "just in case" scenario. Businesses had a tendency to overbuy and the data storage space and equipment remained used until the technology became obsolete.
For personal users of technology, cloud storage can solve a daily moral dilemma — which pictures and apps do you need to delete off your smartphone in order to take one new photo of your kids, pets or friends? Saving photos to the cloud provides an easy way to free up space, as well as ensure that your photos are backed up and saved in case of catastrophic electronic failure. Hardware such as thumb drives or external hard drives could become broken or lost, but the cloud will still be there without fail.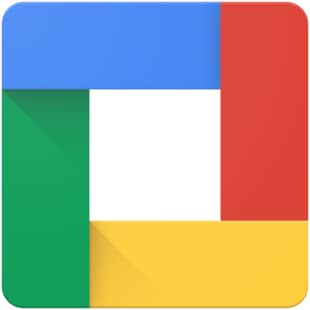 One main benefit is that your files are accessible from any device with an internet connection. You don't have to be on your work laptop in order to access the software or file you need. Customer presentations do not have to be brought in on a specific laptop or thumb drive — they can be easily accessed through the cloud.

Cloud storage is also a great option for enabling a remote workforce: Employees can access their files, data and information from anywhere. Workers can also instantly share documents with one another— ideal for teams working on projects that need to share information and project managers that need to monitor the progress of their teams in real time by accessing ongoing documents and communication.
Another point in the pro column is that many cloud storage options have their own applications, allowing you to drag and drop your files from one location on your smartphone or computer into the cloud. Some make storage backup automatic, so you can set it and forget it.

---
With the cloud, it is easy to scale your storage based on your data needs. If you add another user and need more storage, that's no problem. If you lose a few users and suddenly have way too much storage, it is easy to scale down and save some money. This is an advantage over external storage infrastructure where you can't receive any money back if you have purchased too much storage space.

---
One of the biggest advantages of cloud storage is the peace of mind that comes from constant storage backups made to a secure offsite location. If your on-premise storage infrastructure breaks down or your hardware fails, the cloud makes disaster recovery much simpler.

---
No On-Site Server Maintenance Required
Another advantage to cloud storage is that it eliminates the need for on-site server maintenance. With cloud storage, you don't need to hire employees to run and maintain serves, which saves money on both hardware and salary expenses. By outsourcing server maintenance to the cloud, you eliminate the hassle and extra expense that comes from maintaining an on-prem server.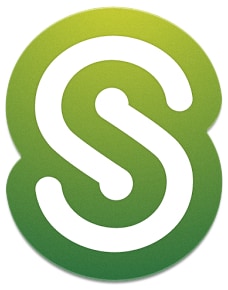 Privacy and Security Considerations
Although security is a factor with on-prem storage hardware, organizations need to keep security top of mind with cloud storage as well. When saving sensitive files and customer data to the cloud, you'll want to make sure to implement security measures that protect your business's information. Fortunately, most cloud storage options come equipped with security features that allow you to do just that.

Many cloud storage applications implement multifactor identification upon login. These programs verify two or more times that a user is authorized before providing access to securely stored files. For example, cloud storage users might sync up their accounts with their phone numbers or email addresses so they can verify their login sessions on an additional device. This can prevent unauthorized users from accessing files in the cloud.
Organizations can work with cloud storage providers to create practical security policies for their cloud storage, including the use of private or hybrid cloud storage instead of keeping data on a public cloud. Even with public cloud options, however, security practices like file encryption and multifactor verification at login can help ensure your information is safely stored in the cloud.
---
You can easily migrate your files over to a cloud storage system, but it might be difficult to replicate your folder structure or hierarchy in the new system. This could be a concern for businesses that have their own storage management system and structure.

Fortunately, cloud storage providers are becoming increasingly more sophisticated in their capacity to organize files in the cloud. For example, both Amazon Web Services and Google Cloud Platform offer a variety of ways in which you can organize files online. While you may not be able to replicate your existing file storage system exactly in the cloud, cloud storage solutions offer plenty of opportunity for file storage customization.
In addition to the benefits that cloud storage offers for everyday file and information sharing, cloud-based backup can also be a great option for a disaster recovery plan. Because you can seamlessly save files, cloud-based backup can be an easy and automated option for securing sensitive information and ensuring your valuable work is never lost.
Cloud backup involves installing a program on your computer, then directing it to keep specific files backed up online. Cloud backup services will upload any file changes you make so the most recent version is always stored online. This can be a good way to recover information in the event that your computer stops working, as it guarantees that your most important files will still live in the cloud. 
Before you can make a choice about a cloud-based backup solution, you need to understand the various types available. Whether you use a backup service from a free cloud provider like Google Drive, or you pay for extra or unlimited storage, it's important to understand the different kinds of cloud backups that can be performed. Let's walk through some of the most common types of cloud backup services. 
Just like the name implies, this type of backup is a complete copy of all your media and data, but it also requires more storage space than other types of data retention. Constantly overwriting every file you own makes restoring files easy, but it can be an inefficient use of storage space to run a full backup every time. Because of the upload size of this type of backup, this online backup service is normally run on a select schedule instead of daily.

---
This type of online backup saves files that are either newly added or have changed since the last backup. The scaled-down backup size, limited to only changed or added data, means this backup may be utilized daily, or performed on the date that files were modified. A differential backup works in much the same manner, but it will continue to save all changed files instead of only the most recently changed.

---
For this backup type, every change to data on the server is backed up in real time, including all versions of the files. This cloud backup service is sometimes referred to as a continuous backup or continuous data protection (CDP).

---
This type of online backup service is generally application-based and saves files in different locations in folders on the cloud. This method of data retention is ideal for businesses that have both on-premises and remote workers that need to access the same data, rather than storing files on an external hard drive that must be physically accessed. Because of the easily scalable nature of cloud computing, this type of syncing makes it easy to expand storage as your business grows.

What is Backup and Restore?
Backup and restore refers to the process of using available backups to recover lost data or access a previous version of data before it was corrupted or deleted. Most systems allow for policies that automatically run the backups on a regular schedule, which creates restoration point dates you can refer to in case you need to recover information or revert a device to the last viable system backup.
You can also utilize software applications that test the integrity of each backup file as it is run; in the event you need to recover information at a future date, there will no question as to whether or not the data is reliable. Although restoration of data from local sources is possible, cloud backup services can be a nice option for mobile devices, for which data can be recovered automatically, and for businesses that need the extra space for the most up-to-date versions of their data. 
It can be a scary prospect to suddenly encounter a system failure or other cause of data loss, and a local backup may not successfully save your data. Restoration of your data can be assured if you scale up your backup efforts and expand your storage to rely on more than one backup copy.
The "3-2-1" rule for data backup is a good rule of thumb. This means always keeping three copies of your data — one primary copy and two backup copies. One of these backup copies should be a cold copy stored offsite utilizing Data at Rest Encryption (DaRE) for security. In case of a disaster that causes data loss, if you've been backing up your data regularly with DaRE, recovery should be a fairly seamless process with little to no system downtime.
As you can see, there are many options for choosing the best cloud storage and backup solution for your business. Cloud storage offers an easy way for users to back up their files and access them without much hassle. You can effortlessly access, scale and manage your files from any internet-connected device. 
A good way to narrow down your choices is to make a list of the types of data you want to store on a regular basis, who will be accessing it and on what types of devices. Depending on your needs, using a cloud storage and backup solution can be a great way to automate data backups to protect your business's critical information with little maintenance involved.  Our experts are available to help you put together a robust cloud storage and backup solution that can grow and expand with your business.

Ready to start designing a custom Cloud Storage solution?