Why Pursuing Digital Transformation in State and Local Government Is a Lot Like Building a House
A strong foundation in understanding your data can help your organization use it effectively.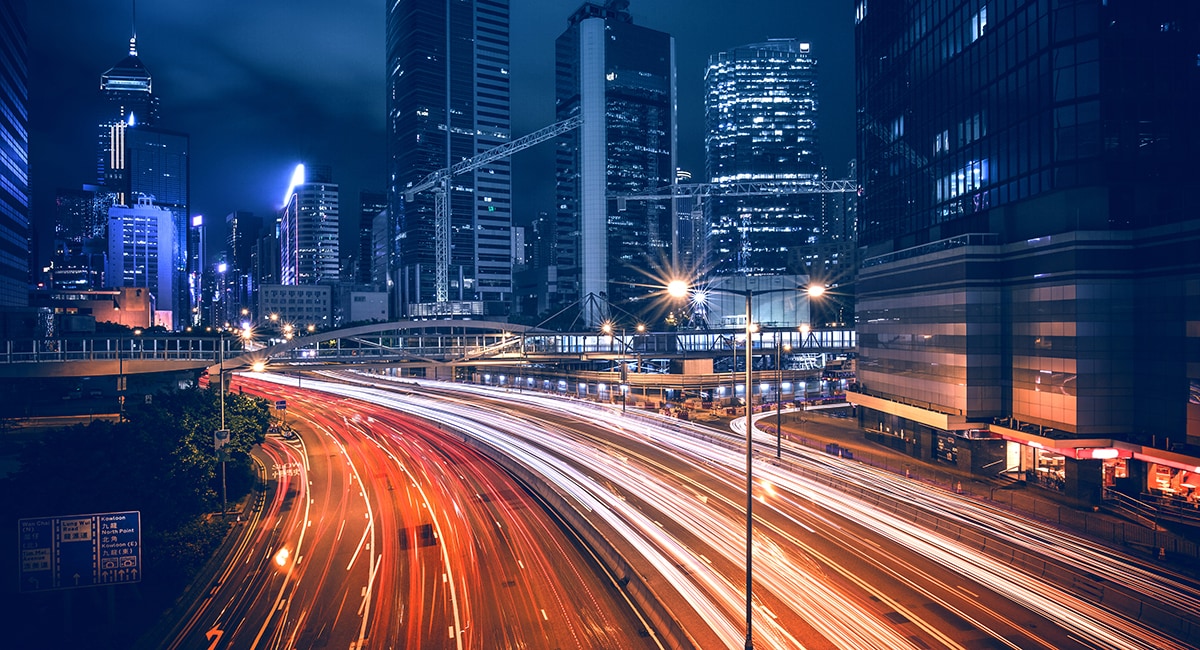 As a senior data center architect, I work regularly with organizations such as police forces, county health departments and state election agencies. These organizations face different challenges, and each has different ways that it wants to achieve its mission. But my conversations with the people in these organizations reveal meaningful similarities among them.
Generally, the goals are the same:
"We want to be a smart city."
"We are creating a smart corridor."
"We are implementing connected lighting."
"We need to automate our reporting."
"We want to implement connected vehicles."
All of these goals are doable. These ideas show how cities and states are moving — even the world. But before we can talk about the benefits of digital transformation, we need to understand what it is and how it works.
Start Your Digital Transformation at the Beginning
Think of digital transformation like the construction of a new house. When you consider building a house, you don't start with the roof; you start with the site survey. You look at the earth beneath your feet and try to determine if it will support construction or expansion. Is the land in a secure neighborhood? Will you be able to keep unwanted visitors out and let welcome guests in?
Similarly, organizations that want to become data-driven must ask themselves important questions: What are your current data sources? How are you visualizing data? What data analysis tools are you using? If you're using more than one, do you need all of them? How do you share reporting?
CDW can perform interviews to give you the information you need to understand where your data is and what data sources are redundant. This will help your organization move closer to one source of truth.
To erect a sturdy house that will last your family for generations, it's important to build on a level field. Once a site survey is complete, the lot must be staked, cleared, excavated and graded — all before you ever start building.
Determine Your Data Literacy
The next thing we look at is the data literacy of the organization. You have a lot of data. Great! Who is using it? Are they using it productively? Data literacy requires the organization to discuss and even argue with its data. It's essential to understanding who is using data effectively. Once you've identified those who are data literate, you've also identified people who will advocate for data. And you've identified where you need education. These are all good things.
It's also important to identify the stakeholders who will help drive the data agenda forward. Keep these people in mind for future advocacy.
The next step in building the house is to construct the footings. Just as concrete footings support the foundation of the house, internal stakeholders are the basis of every data project. One city I work with has three people who have led every data initiative. They know every detail, such as the open-source project that failed, the reason the city doesn't want a proprietary solution and how hard it is to get funds. Find your central stakeholders and get their help. They embody the passion behind every project.
After the footings comes the foundation. Finally. The foundation of an analytics solution is really the queries. What questions do you want to ask your data? What do you want to know? How will you get that information?
When you're considering a project such as connected lighting and connected traffic lights, identify the most important objectives:
Do you want a safer city?
Do you want more people to come to your city?
Do you want to decrease traffic problems?
Do you want to increase visibility on the national scene?
Do you want citizens to be able to pay online more effectively?
Any of these can be a result of digital transformation in a city or state with data advocates who are data literate and are leveraging their data for the greater good. Correlating data to use, share and automate reporting is just a small part of the way data visualization can make the world a cleaner, better place.
Welcome to Your New Data Project
Once the foundation is set and the organization knows what it wants to do, we can really go to town. In home building, this phase includes framing and waterproofing, and handling siding, trim, drywall, paint and ultimately the roof. In a digital transformation project, we understand the questions the organization wants to answer, and we know who can move the agenda forward.
Now we can look at all the fun solutions for smart cities, such as IBM connected traffic lights and connected car technologies, and tools such as Splunk, Tableau, Power BI and Qlik. We can understand if they're looking at structured or unstructured data, how the reporting will work and the value it will bring. We can even see why visualizing data will bring value to different parts of our organization and perhaps even charge back reporting to the marketing department — turning IT into a profit center.
By approaching digital transformation in this way, we can see what needs to be done in a linear fashion. We can work with you to build a plan and move forward. Just like building a house.
To learn more about how CDW solutions and services can help you build out your digital transformation project, visit CDW.com/DigitalTransformation.
This blog post brought to you by: