Use Case
What is Cloud Productivity Software?
How can you use cloud productivity software in your business? We'll demystify the cloud and help you choose an SaaS subscription or platform that's right for your needs.

Cloud Productivity Software    
Working in the cloud comes with many benefits, but some people still want to know, what is cloud software going to change about their businesses as a whole? Cloud-based software and applications come with many benefits once you implement the pieces and get your users trained and up to speed on how the applications work. Cloud productivity software can dramatically change the way you do business, pulling from fewer resources and helping you enjoy greater returns.
What Is Cloud Based-Software?
Cloud-based software exists virtually, as it is not tied down to any one piece of hardware or a certain desktop in your office. Cloud environments make it easy for users to access your files from any device in the office, at home or even on vacation, depending on your permissions and access levels for enterprise data. Cloud productivity platforms take collaboration and sharing to the next level with major upgrades in accessibility, efficiency, real-time updates and a slew of other benefits.
Cloud resources keep your business competitive, as all updates are deployed into your software suite without the need for constant updates by your own IT department. A cloud infrastructure can often cost less than a traditional, hardware-based enterprise infrastructure because subscriptions are often pay-per-use. Cloud software enhances a company's ability to manage big data, to maintain security and, of course, to collaborate.
At its most basic, cloud software offers cloud users a way to work in sync continuously from any location. Often, office productivity suites include word processing or accounting software that you can access from a web browser. More complicated cloud software may come from services providers like Amazon Web Services or Google Cloud Platform, which allow developers to build entire websites or web-based applications.
Not all cloud computing requires a data center overhaul. Although hybrid cloud infrastructure allows companies to free up on-premise servers and quickly scale their data center with cloud-hosted storage options, many cloud applications can be used without complete hybrid cloud integration. If there is an internet connection, users can connect to common cloud software from almost any device and make full use of common SaaS productivity suites.
What Is Cloud Software Used For?    
You can find cloud vendors and providers for just about any line of business and even for personal use with free programs like Google Docs. Some of the most widely appreciated cloud software solutions solve business needs on a daily basis or even run conveniently in the background.
The most common cloud-based services include:
•   Software as a Service (SaaS)
•   Platform as a Service (PaaS)
Cloud software and apps are used to improve business operations within just about any channel. Some of the most common cloud services and uses include:
Backups and Recovery
Backups can run autonomously, and disaster recovery becomes a bit smoother now that you have less worry over fire and flood damage or other risks to your informational assets that reside on physical hardware.    
Security
Cloud-based solutions don't necessarily mean that your data and intellectual property are left high and dry. Often cloud security is even more robust than traditional on-premises methods, secured by companies with many layers of protection.
Storage
Storage in the cloud can be a beautiful thing. No matter how many photos, files or other important materials you need to store, your a private cloud platform is scalable to accommodate that and more. Many public cloud platforms and free SaaS applications offer subscription-based options to expand storage as well.
Project Management
Enjoy collaboration at its finest with real-time project management solutions that roll up into more focused achievement of company goals and objectives. Instantly share notes, to-dos and more to keep track of your team's progress in real time.    
Collaboration
Besides project management, the cloud offers countless opportunities for collaboration, from writing and editing to web design, photography and more.
Tracking and Monitoring
Cloud computing also allows you to track and monitor many aspects of business, such as resource usage, traffic, processes, sales and an array of other important metrics. Some of these cloud apps may even return data faster than an in-house database.
Relationship Management
In the sales industry, as one example, customer relationship management is a vital piece of daily business, coming into play with every touchpoint between a rep and a customer. Customer relationship management tools help employees to manage and keep track of key details about their customers to help achieve their goals.    
Many software vendors have already taken their flagship products, if not their entire lines, to the cloud with monthly or annual subscription plans. Google G Suite, Microsoft Office and more all offer online office suites with spreadsheets, word processing and a host of other offerings. Collaborative online environments allow for constant partnering in real time or plain and simple, easy access to your own files anytime and anywhere.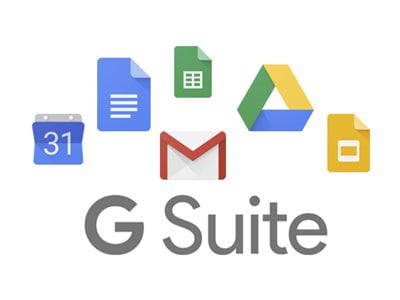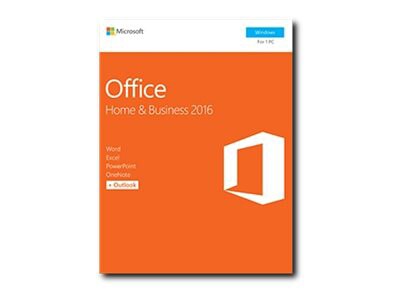 What Is Cloud-Based Software's Advantage?
What is cloud software going to do to change your business' operations? If you haven't already begun working in the cloud, you may be surprised at the long list of benefits your company will gain from cloud-based productivity suites.
•   Better productivity
•   Efficiency for employees
•   Lower spending on hardware
•   Reduced energy costs
•   Flexibility
•   Scalability and future focus
The biggest takeaway is that the cloud is meant to simplify business. Cloud computing may sound vague and mythical, but in truth, it's designed to take the complex and make it as simple and direct as possible. With simplification comes productivity, efficiency, cost-savings, flexibility, scalability and so many other advantages when working in the cloud.

Looking to bring cloud productivity software to your business?