Cisco Systems: Cloud Contact Center Product Review Series
Expanding on its on-premises strengths, Cisco moves into the cloud for contact center.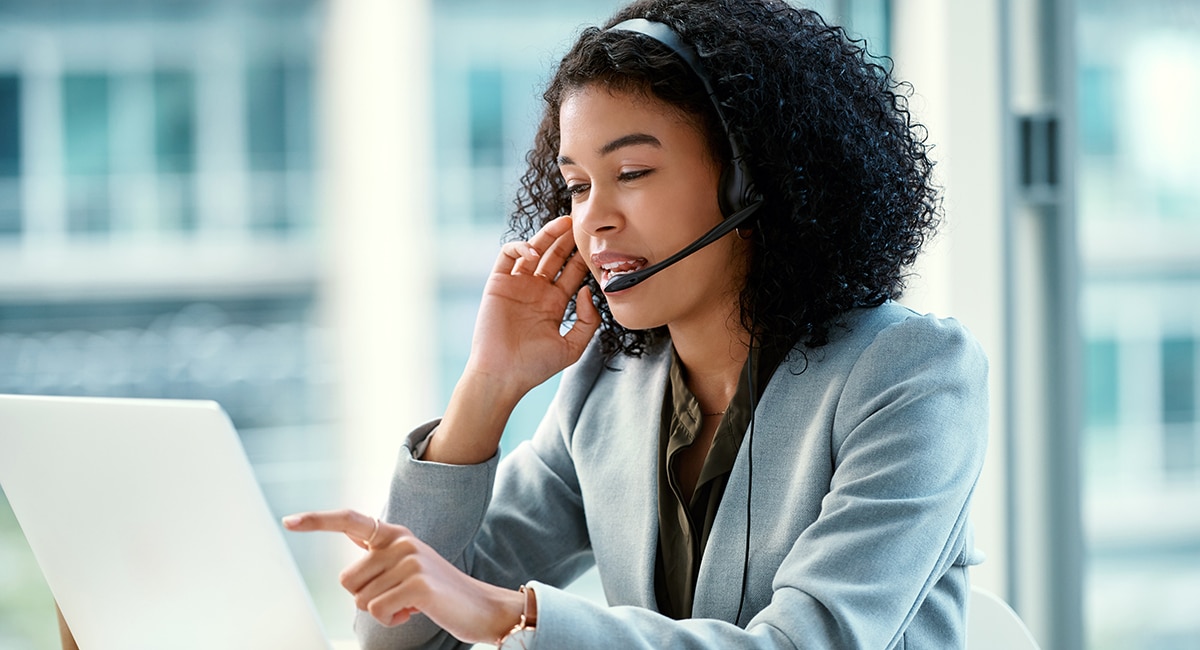 Welcome to the third part of this blog series, where I've been exploring the options available in the cloud contact center space. A quick recap of who we have talked about in this series: The first post was on the power of RingCentral, the second was showing off the red-hot Five9.
Learn how CDW can help you align all of your digital workspace solutions.
In this third blog, I will explore where Cisco Systems is at in this cloudy landscape. In a business landscape influenced by the pandemic and remote work, cloud computing has been a valued resource for many companies, especially those relying on cloud contact center technology. Let's dig into where Cisco, one of the on-premises leaders of contact center, is with cloud.
The Current State of Cisco in the Cloud
Webex Contact Center is Cisco's first step in taking its BroadSoft acquisition into the Cisco architecture fold. If you are familiar with the Cisco Webex architecture and configurations, you have been in what it calls the Control Hub. This is the management portal for anything Webex, from meetings to calling, and now contact center.
This was an important step in the evolution of Webex, as it affords users one place to manage everything. Behind the scenes, it allows Cisco to speed up and script the cloud builds. While the product received many enhancements on the backend for stability and moving things like the routing issues to cloud microservices, it was not a very effective upgrade. The feature set was still limited to customizations needed by Cisco's customer experience team, the editor for creating any magic still had all the feature sets of the BroadSoft product.
COVID-19 forced the integration to Cisco Public Switched Telephone Network (PSTN), allowing a customer to be spun up and functioning much faster. This version still had no integration into the company's other BroadSoft acquisition, the Webex Calling Unified Communications as a Service (UCaaS) product. Looking at this from a higher level, we have cloud products that are starting to align; Cisco PSTN gets added in. The feature sets of the products off-the-shelf with no customizations are inbound voice, email, chat and outbound dialing. Not a bad feature set, but where is it heading with all of this?
One of the most overlooked features of the entire product set is the analyzer product for reporting. This is an elastic data platform with APIs to integrate other data streams, allowing users to dice and slice their data to gain a better picture of what is going on with their customers. This product received some updates along with a hybrid cloud connector for on-premises customers to put their data into the analyzer and allow the user a way to manipulate the data.
Cisco's Contact Center Future
Welcome to fall 2020. We will soon be welcoming a new version of Webex Contact Center. This one is built in a brand-new cloud infrastructure, different from their previous products. Cisco is invested in this product, adding tons of development resources to it.
As part of this new release you're going to see a brand-new canvas-based editor called flow control. This new scripting platform gives Cisco the ability to quickly release features to the product and gives partners like CDW and savvy customers the ability to configure things without the need for custom code.
Cisco is moving into the omnichannel experience, releasing their all new email, chat, voice and web callback, as well as SMS. Additionally, a native integration into Google's Contact Center AI (CCAI) infrastructure allow you to create virtual self-service assistants. Transcription services are coming, powered by the Cisco Voicea acquisition, providing the ability to automate things based on events on the call, such as automating certain tasks when a user hangs up.
Analyzer has been rebuilt to scale even more in the new cloud architecture, adding in a new look and feel as well as the ability to view even better insights from the data. This rebuild also includes an entirely new dashboard that allows end users to customize their views and the data that they need to see. A new agent desktop connects the on-premises products to the cloud. Now, if you are using Cisco's Unified Contact Center Express (UCCX), Packaged Contact Center Enterprise (PCCE) or Unified Contact Center Enterprise (UCCE) products but you need a group that is entirely cloud-based, the agent experience will be the same.
On the voice side of things, Webex Calling and Webex Contact Center will be combined in November. This offers consumers UCaaS and CCaaS (Contact Center as a Service) as an integrated platform. This will allow agents to have the anywhere experience while also having mobile application calling, physical phones or web softphones. They are able to give the customer the same experience, whether the agent is sitting in an office or a call center physical building. With the inbound calling experience, organizations will now be able to use Cisco's cloud-connected PSTN that the company has been using for Webex Calling for a while.
The Move to Cloud Contact Center as a Service
In conclusion, Cisco is looking to make a big move into the Cloud Contact Center as a Service market. This release is a big step in getting them into this market as a serious player. November will mark a new era for the company in the cloud landscape.
The first release will add several new features to their product set. It will also allow Cisco to come to market with features at the pace of cloud. Its Flex licensing allows customers to stay with their on-premises applications, move to the cloud or be in a hybrid of cloud and on-premises. Along with allowing for native integrations to other cloud services such as Google's CCAI infrastructure.
Be on the lookout for the next installment of this blog series as I share a final breakdown comparison of the products we've covered.