Tech Tips
What is Cloud Storage and How Does it Work?
The definition of cloud storage is housing your data on an internet-based platform instead of local devices. Read about cloud storage advantages and disadvantages.
Users of computers, smartphones, tablets and other electronic devices have most likely heard of "the cloud" and "cloud computing," but you might be at a loss to describe it. To put it simply, the cloud is an internet data center where software and services reside, instead of being stored on local hardware such as your computer or other electronic device. Cloud computing harnesses the power of the internet to outsource tasks, such as housing software or file storage.
Cloud storage refers to the process of saving data to an offsite storage system not found on your electronic device. This isn't saving items to a folder on your desktop or transferring items onto a thumb drive. Cloud storage systems are maintained by a third party, and you save your files to a remote database thanks to the power of the internet. This allows you to backup and access your files from any device that is connected to the internet.
 
Who Needs Cloud Storage?    
Perhaps the better question is "Who doesn't need cloud storage?" In today's world, there is a tendency to accumulate a lot of stuff — whether it is work files, personal pictures on cell phones, research data for a dissertation, etcetera. It's one thing if your electronic device has the space to store those files. It's another thing if your storage space is running low and your computer's performance is suffering as a result.
For businesses, the biggest benefit to using cloud storage is that it is scalable. It is no longer necessary to purchase thousands of dollars of hardware, software and server space for a "just in case" scenario. Businesses had a tendency to overbuy and the data storage space and equipment remained used until the technology became obsolete.
For personal users of technology, cloud storage can solve a daily moral dilemma — which pictures and apps do you have to delete off your smartphone in order to take one new photo of your kids, pets or friends? Saving photos to the cloud provides an easy way to free up space, as well as ensure that your photos are backed up and saved in case of catastrophic electronic failure. Hardware such as thumb drives or external hard drives could get broken or lost, but the cloud will still be there without fail.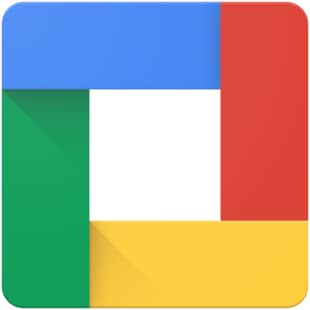 Advantages and Disadvantages of Cloud Storage    
There are both advantages and disadvantages to choosing cloud storage over local data storage, especially when storing important business files that require safe storage, constant backups and easy access.
 
 Advantages of Cloud Storage
Accessibility.
One main benefit is that your files are accessible from any device with an internet connection. You don't have to be on your work laptop in order to access the software or file you need. Customer presentations do not have to be brought in on a specific laptop or thumb drive — they can be easily accessed through the cloud.    
Ease of Use.
Another point in the pro column is that many cloud storage options have their own applications, allowing you to drag and drop your files from one location on your smartphone or computer into the cloud. Some make storage backup automatic, so you can set it and forget it.
 
Scalability.
With the cloud, it is easy to scale your storage based on your data needs. If you add another user and need more storage, no problem. If you lose a few users and suddenly have way too much storage, it is easy to scale down and save some money. This is an advantage over external storage infrastructure where you can't get any money back if you have purchased too much storage space.    
Disaster Recovery.    
One of the biggest advantages of cloud storage is the peace of mind that comes from constant storage backups made to a secure offsite location. If your on-prem storage infrastructure breaks down or your hardware fails, the cloud makes disaster recovery much simpler.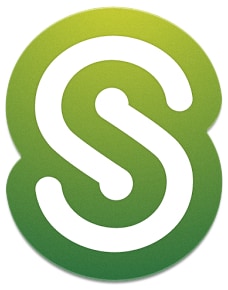 Disadvantages of Cloud Storage
Data Management.
You can easily migrate your files over to a cloud storage system, but it might be difficult to replicate your folder structure or hierarchy in the new system. This could be a concern for businesses that have their own storage management system and structure.
Long-Term Costs.
Cloud storage requires a monthly or annual fee that may cost more in the long term than traditional storage hardware. However, using cloud storage limits your up-front equipment costs, especially since technology is changing at a lightning-fast pace. While your storage infrastructure could become obsolete in a few years, your cloud storage provider is going to keep their application up to date. Organizations will need to weigh these pros and cons when deciding on cloud storage.    
Privacy and Security Considerations. 
Although security is a factor with on-prem storage hardware, organizations need to keep security top of mind with cloud storage as well. Many cloud storage applications implement multifactor identification upon log-in. These programs verify two or more times that a user is authorized before providing access to securely stored files. Organizations can work with cloud storage providers to create practical security policies for their cloud storage, including the use of private or hybrid cloud storage over keeping data on a public cloud.    
Cloud storage offers an easy way for users to back up their files and access them without much hassle. You can effortlessly access, scale and manage your files from any internet-connected device. However, that privilege doesn't come without some costs and risks. It is important to consider both the pros and cons before making the leap and sending your data into the cloud.

Is cloud storage right for your organization?