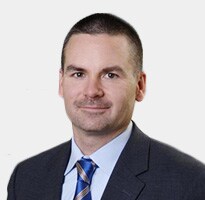 Michael F. Rapplean
Vice President, Central Region
Michael F. Rapplean is vice president of the Central region for CDW. Rapplean is responsible for the performance goals, strategic direction, business initiatives and talent development of the Central region team for the company's medium and large market segments. 
Since joining CDW in 1998 as an account manager, Rapplean has held several sales management roles with increasing responsibility. Rapplean was promoted to director of the North Central Corporate Sales team in 2006, then promoted to vice president of the Corporate South region in 2014.

Rapplean earned a bachelor's degree in psychology with a minor in business from Rockford College (now Rockford University) and has attended continuing education programs at Northwestern University's Kellogg School of Management and Lake Forest College. He frequently participates in activities with The Executives' Club of Chicago and volunteers for the Boys & Girls Clubs of Chicago and Junior Achievement.