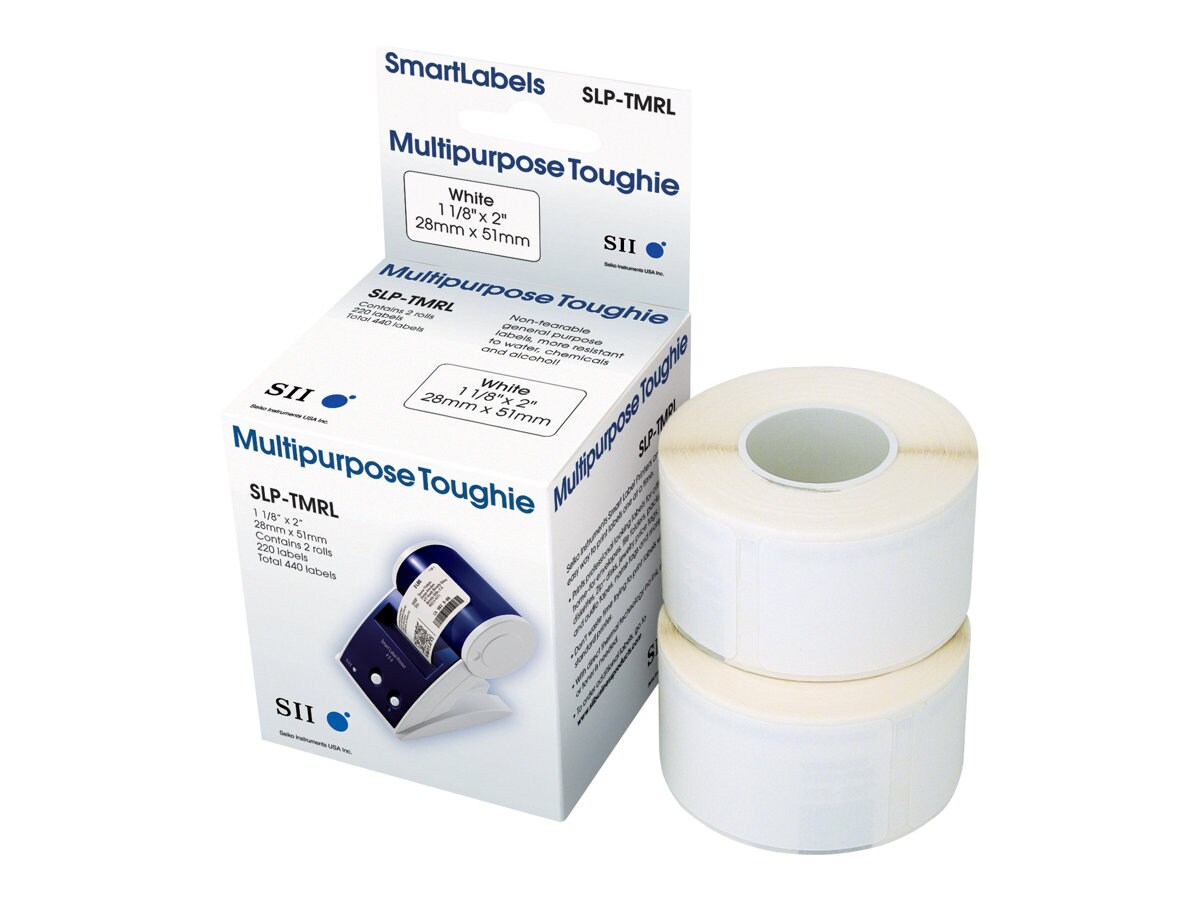 Quick tech specs
for Smart Label Printer 120
EZ30
View All
Know your gear
Seiko Instruments SmartLabels are available in a variety of sizes, types and styles so you can label just about anything! There are labels for floppy disks, video cassettes, name tags, 35mm slides, and more!

These new and really strong: "Toughie" Labels by Seiko Instruments are chemical, ultra violet and tear resistant. "Toughie" labels have improved UV resistance so that an imaged label should last more than five years in an office environment.

Label size: 1-1/8" x 2"

Labels per roll: 220

Rolls/box: 2

Color: White

Compatibility: Seiko Smart Label Printers 100, 120, 200, 220, 240, 410, 420, 430, 440, 450

Non-tearable white general purpose labels, more resistant to water and chemicals. Useful for medical, laboratory or industrial applications.