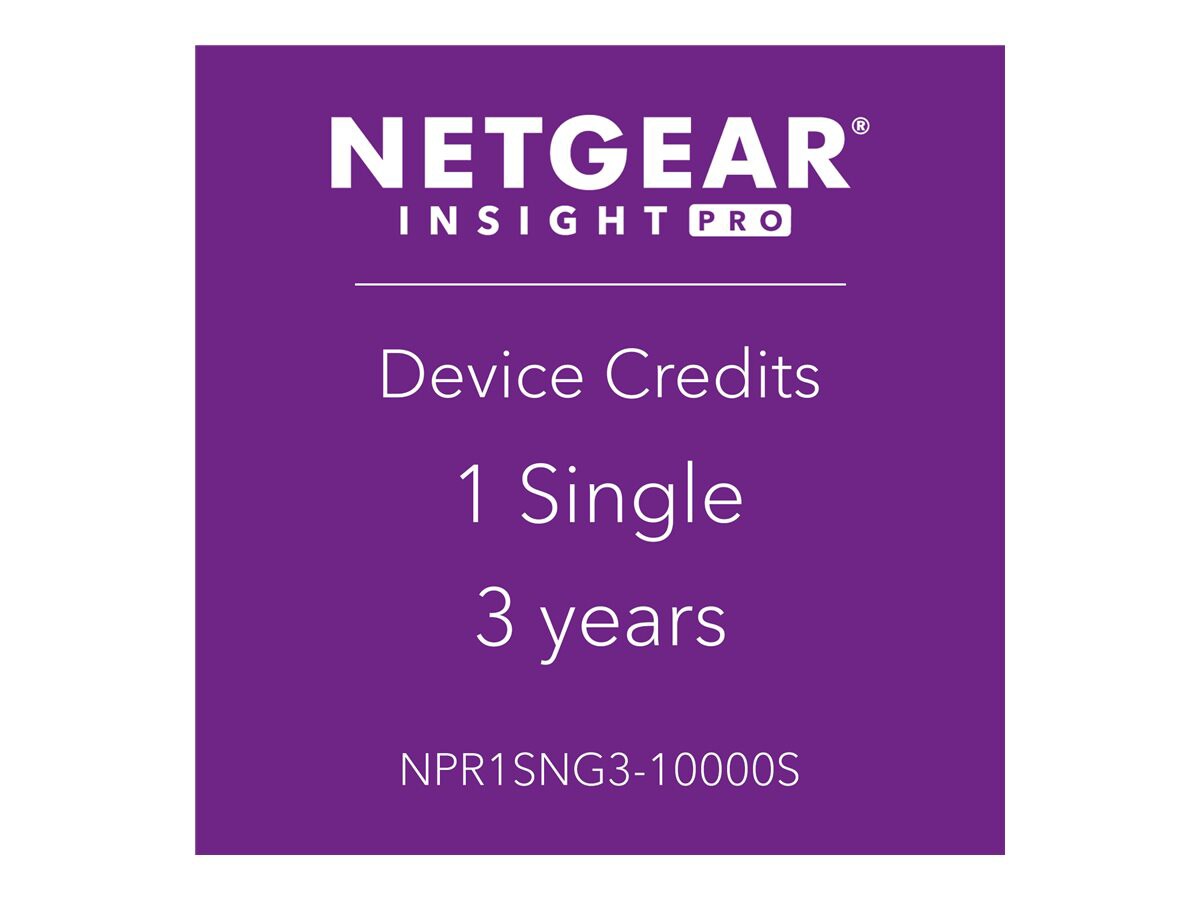 Know your gear
Build your Network Management Services business with NETGEAR Insight Pro through simplified, feature-rich monitoring and management of your customers' Insight managed wireless access points, switches, VPN Routers and network storage, all under a central dashboard. It offers multi-client management capabilities within a single account, enabling segregated views based on the User Role and access privileges. (For VAR purchase only). Compatible with NETGEAR Insight hardware (GC110, GC110P, GC510P, GC510PP, GC728X, GC728XP, GC752X, GC752XP, WAC505, WAC505PA, WAC505B03, WAC510, WAC510PA, WAC510B03, SRR60, SRS60, SRK60, BR500, BRK500).
Terms and Conditions
These services are considered Third Party Services, and this purchase is subject to CDW's Third Party Cloud Services Terms and Conditions, unless you have a written agreement with CDW covering your purchase of products and services, in which case this purchase is subject to such other written agreement.
The third-party Service Provider will provide these services directly to you pursuant to the Service Provider's standard terms and conditions or such other terms as agreed upon directly between you and the Service Provider. The Service Provider, not CDW, will be responsible to you for delivery and performance of these services. Except as otherwise set forth in the Service Provider's agreement, these services are non-cancellable, and all fees are non-refundable.
Software Details
Subscription license (3 years)
hosted
BRK500-100NAS
GC752XP-100NAS
1 managed device
for P/N: BR500-100NAS
GC752X-100NAS
SRR60-100NAS
View Tech Specs