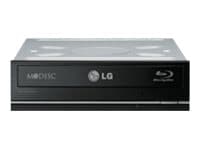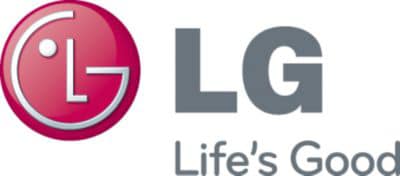 LG WH14NS40 Super Multi Blue - BDXL drive - Serial ATA - internal
Mfg.Part: WH14NS40 | CDW Part: 3010543 | UNSPSC: 43201813

LG WH14NS40 Super Multi Blue - BDXL drive - Serial ATA - internal
Product Details
Main Features
BDXL
Serial ATA
internal
5.25"
** Only DVD-RW is compatible with MAC.
LG WH14NS40 Super Multi Blue - BDXL drive - Serial ATA - internal is rated4.87 out of5 by38.
Rated 5 out of 5
by
sdmf74
from
AWESOME BLURAY
This Blu ray player has worked flawless for me I havent had any problems playing or burning discs of any kind. Although I have not had the oppertunity to burn a blu-ray disc. I have updated firmware twice and had no issues
Date published: 2014-05-26T00:00:00-04:00
Rated 5 out of 5
by
Philbo96
from
This product is smooth
This is a great product at a reasonable price. Flawless performance so far. Would highly reccomend
Date published: 2013-11-02T00:00:00-04:00
Rated 5 out of 5
by
James1957
from
Best BD Drive for the Money
This drive is quiet, responsive and fast. I am now able to enjoy BD Disc's as well as CD's and DVDs without having to worry about if my drive will play it or not. As for writing, its quick, accurate and reliable. It has no problem working with my creation software or my player software. The Audio and Video output are Top Notch. I don't know if I'll ever use the M Disc feature, but it sure is nice to know its capable of reading and writing those disc. Overall, this is the best money I've spent in a long time, I can't say enough good things about this performer. Kudos.
Date published: 2015-03-31T00:00:00-04:00
Rated 5 out of 5
by
tigerose
from
First LG-Blu-Ray writer for me
Easy installation, and recognition. Durable quality by look and feel. Burns discs including Blu-Ray quickly and quietly. No issues - happy with purchase
Date published: 2013-07-23T00:00:00-04:00
Rated 5 out of 5
by
Dave1148
from
First time problems with an LG burner
I have use LG burners faithfully for over ten years. This is the first time I have encountered problems with LG burner. So far it's a fantastic coaster maker. Apparently the one I have is defective and has to be replaced. So I with re review this product when it is replaced. One thing I can tell you is the software included in the retail version is poor. You can't burn a DVD with it until you upgrade and pay more for the full version. I paid more money for the retail version shouldn't you get working software with it. Back soon I hope.
Date published: 2013-10-29T00:00:00-04:00
Rated 5 out of 5
by
Audio/video editor
from
Solid performance
Very affordable and reliable blu-ray burner and player. I have trusted LG for a long time and used LG sometimes without knowing it as it comes as standard equipment. I was delighted to find this burner at the great price I got. Haven't made me a blu-ray coaster yet.
Date published: 2014-04-08T00:00:00-04:00
Rated 5 out of 5
by
THUSHINC
from
BEST OPTICAL DRIVE OWNED BAR NONE
WAS JUST GOING TO GET A DVD BLURAY PLAYER COMBO DRIVE FOR A RECENT BUILD BUT CAME ACROSS THIS DRIVE AT A CHEAPER PRICE COULDNT PASS IT UP AND IT HAS SURPASSED ALL MY EXPECTATIONS
Date published: 2013-10-04T00:00:00-04:00
Rated 5 out of 5
by
Robair
from
Fantastic Value
I have not burned any Btu-Ray DVDs as yet, but it has performed very well on standard DVDs.I also own an LG side by side refrigerator/freezer. Excellent unit.I have been suggesting LG products to friends for several years.
Date published: 2013-08-04T00:00:00-04:00
Rated 5 out of 5
by
WarlordsOfMars
from
Good Drive
I had originally purchased a dvd writer from another manufacturer and had compatibility issues with my Gigabyte GA-Z77X-UD5H rev 1.1 mobo, i5 3570K CPU running Windows 7 Home Premium so I decided to get the latest LG because they are more compatible.I just built my first computer and I am very pleased with this drive. It has a lot of features like M-DISC and BDXL disc support. It comes with Cyberlink software including Media Suite 10 and Power DVD 10. The latter you absolutely need to play blu rays on your computer. They are both good programs.This drive is pretty quiet. I have used it for ripping CDs to FLAC and ALAC files with EAC and dBpoweramp and it produces flawless rips.The design is really cool and has a nice, raised letter, shiny "LG" and logo on the front. These are only aesthetics, but it's a nice bonus.
Date published: 2013-07-07T00:00:00-04:00
Rated 5 out of 5
by
Spockva1
from
Perfect
Installed in seconds, fired up right off, software installed in a breeze, burner works perfectly and burns quickly. Reads at blazing speed!
Date published: 2014-01-28T00:00:00-05:00