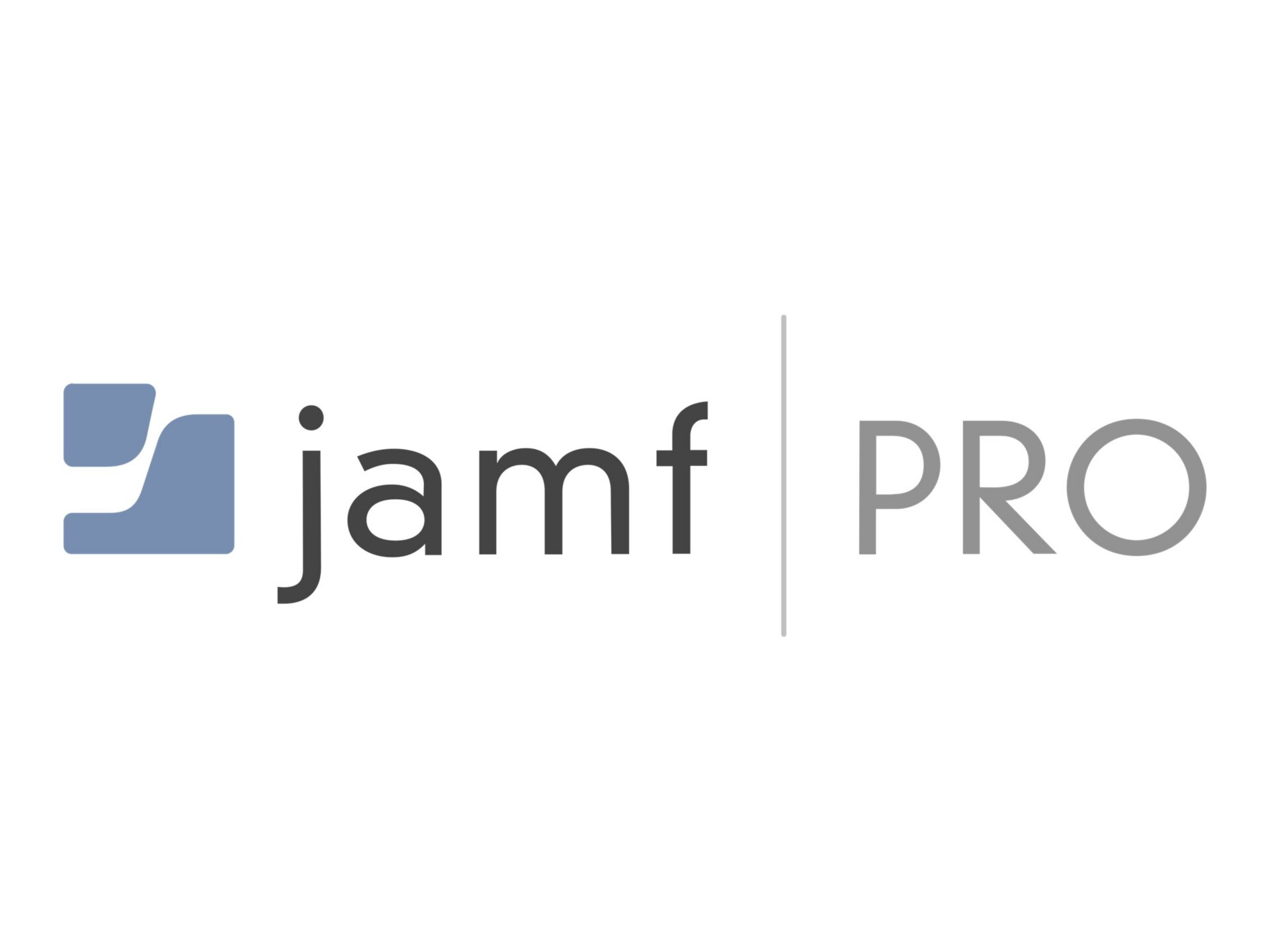 Software Details
Subscription license renewal (1 year)
hosted
volume
iOS
1 device
academic
100-9999 licenses
View Tech Specs
Know your gear
Jamf Pro - Apple enterprise mobility management (EMM). Automating the easy stuff and making the hard stuff easy. All the EMM capabilities you need in one package. Bow included.

Everyone gets more out of their Apple devices with you to thank. Give employees and students the tools they need to have more ah-ha moments at work and in the classroom. Designed to automate device management for you while driving end-user productivity and creativity, Jamf Pro (formerly Casper Suite) is the EMM tool that delights IT pros and the users they support by delivering on the promise of unified endpoint management for Apple devices.

Head in the cloud or feet on the ground? Jamf Pro is available in the cloud or on-premise for those who like to keep it old-school. Leave your Apple mobile device management (MDM) infrastructure to Jamf and subscribe to Jamf Pro for a hosted solution. Deployment - any way you want it.

Leverage what you already have. A flexible EMM platform that plays nice with others. Jamf Pro works seamlessly with your asset management tools, network access controllers and other IT services. In other words, Jamf doesn't break your stuff. Integrate Jamf Pro with existing IT services and technologies, including: Apple Device Enrollment Program (DEP), Apple Volume Purchase Program (VPP), Apple School Manager, Active Directory, SSO/SAML, SCCM, API, Cisco ISE and ServiceNow.