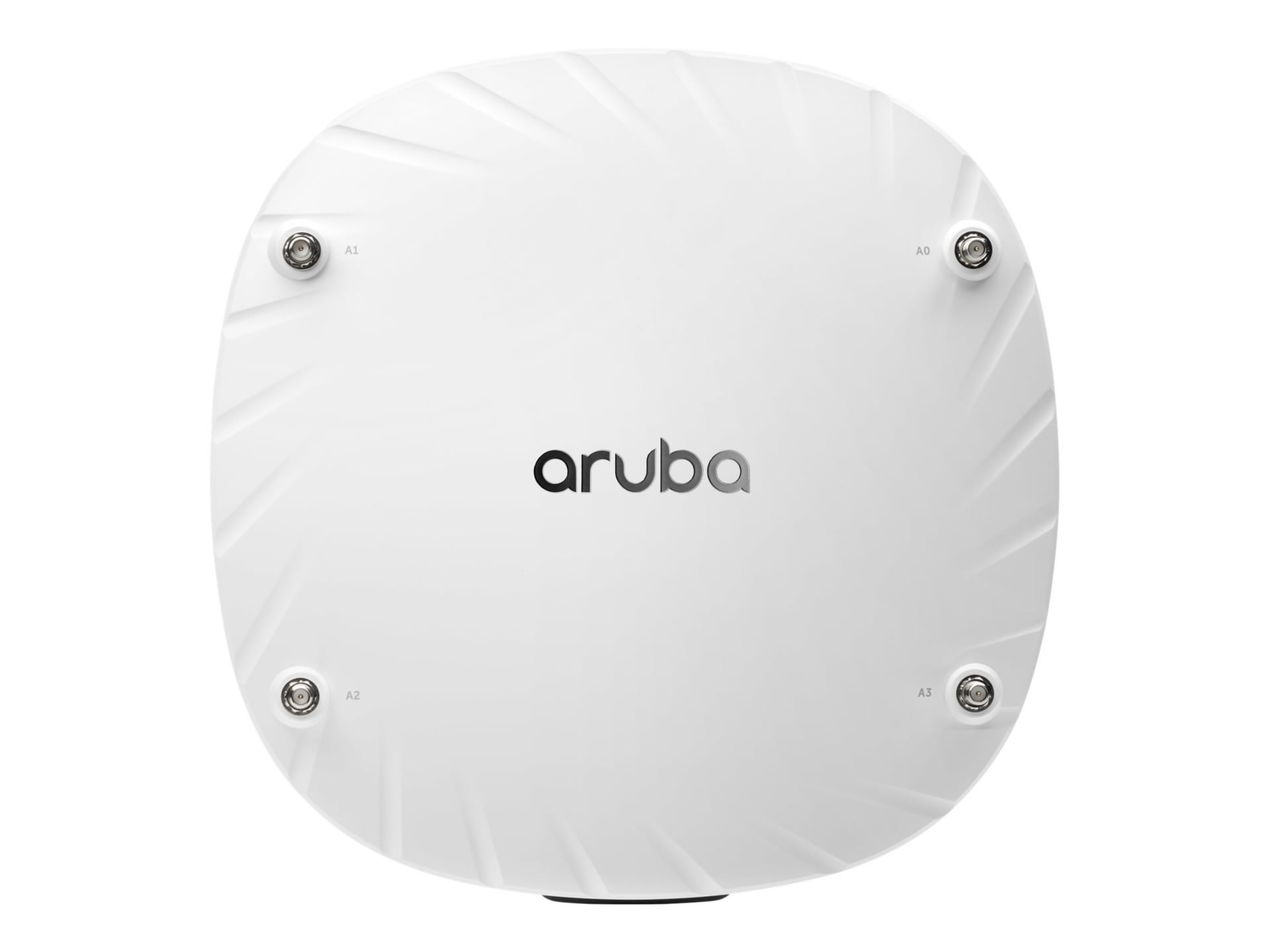 Quick tech specs
534 (US)
wireless access point
Wi-Fi 6
5 GHz
View All
Know your gear
With the increasing number of mobile and IoT devices reliant on wireless access, networks must be capable of accommodating growing capacity needs and a diverse mixture of device types, applications and services.

The Aruba 530 Series campus access points with 802.11ax technology are designed to deliver high performance access for mobile and IoT devices in environments where device density is high. The 530 Series uses 802.11ax features to simultaneously serve multiple clients and prioritize different types of traffic, which increases the data rates for both individual applications, devices and the overall network.

The 530 Series includes support for all mandatory and several optional 802.11ax features, which include up- and downlink OFDMA with up to 37 resource units, up- and downlink multi-user MIMO (MU-MIMO), 4x4 MIMO with up to four spatial streams in both the 5GHz and 2.4GHz bands, channel bandwidths up to 160MHz (in 5GHz; 40MHz in 2.4GHz), and 1024-QAM modulation.

The 530 Series supports maximum data rates of 2.4Gbps in the 5GHz band and 1150Mbps in the 2.4GHz band (for an aggregate peak data rate of 3.55Gbps). Each AP supports up to 1024 associated client devices per radio, making the high-end 802.11ax 530 Series APs ideal for high density environments, such as higher education, K12, retail branches, hotels and digital workplaces.

In addition to 802.11ax standards, the 530 Series supports unique features like Aruba ClientMatch radio management and additional radios for location services and IoT applications. With a higher capacity of 4x versus what is delivered by 802.11ac APs, as well as a universal IoT connectivity, the 530 Series delivers an unsurpassed user experience for all-wireless digital environments.