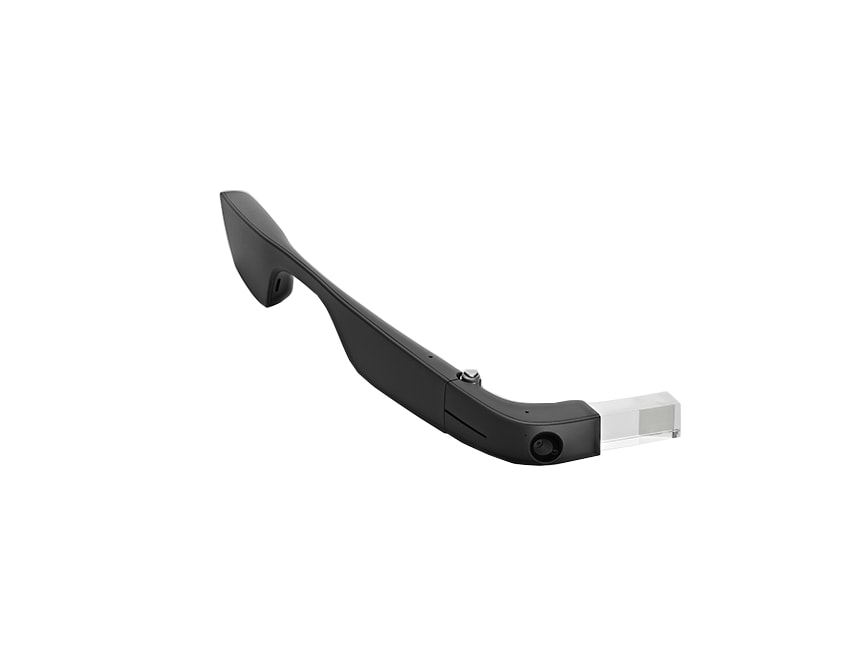 Quick tech specs
View All
Know your gear
Glass Enterprise Edition 2 is a lightweight wearable device that enables employees to work smarter and gain instant expertise in areas such as manufacturing,logistics,field services,and healthcare. Glass provides access to information and other resources in a powerful and hands-free way,streamlining workflow and increasing productivity.

The device is now easier to develop for and to deploy. It is built on Android,making it easier for developers to integrate the services and APIs (application programming interfaces) they already use.

The high performance wearable features a significantly powerful multicore CPU and a new artificial intelligence (AI) engine. This enables significant power savings,enhanced performance and support for computer vision and advanced machine learning capabilities. In addition,the device has improved camera performance and quality,which builds on Glass's existing first person video streaming and collaboration features. Titanium bands (5908802) are required to properly use Glass.
Terms and Conditions
These services are considered Third Party Services, and this purchase is subject to CDW's Third Party Cloud Services Terms and Conditions, unless you have a written agreement with CDW covering your purchase of products and services, in which case this purchase is subject to such other written agreement.
The third-party Service Provider will provide these services directly to you pursuant to the Service Provider's standard terms and conditions or such other terms as agreed upon directly between you and the Service Provider. The Service Provider, not CDW, will be responsible to you for delivery and performance of these services. Except as otherwise set forth in the Service Provider's agreement, these services are non-cancellable, and all fees are non-refundable.