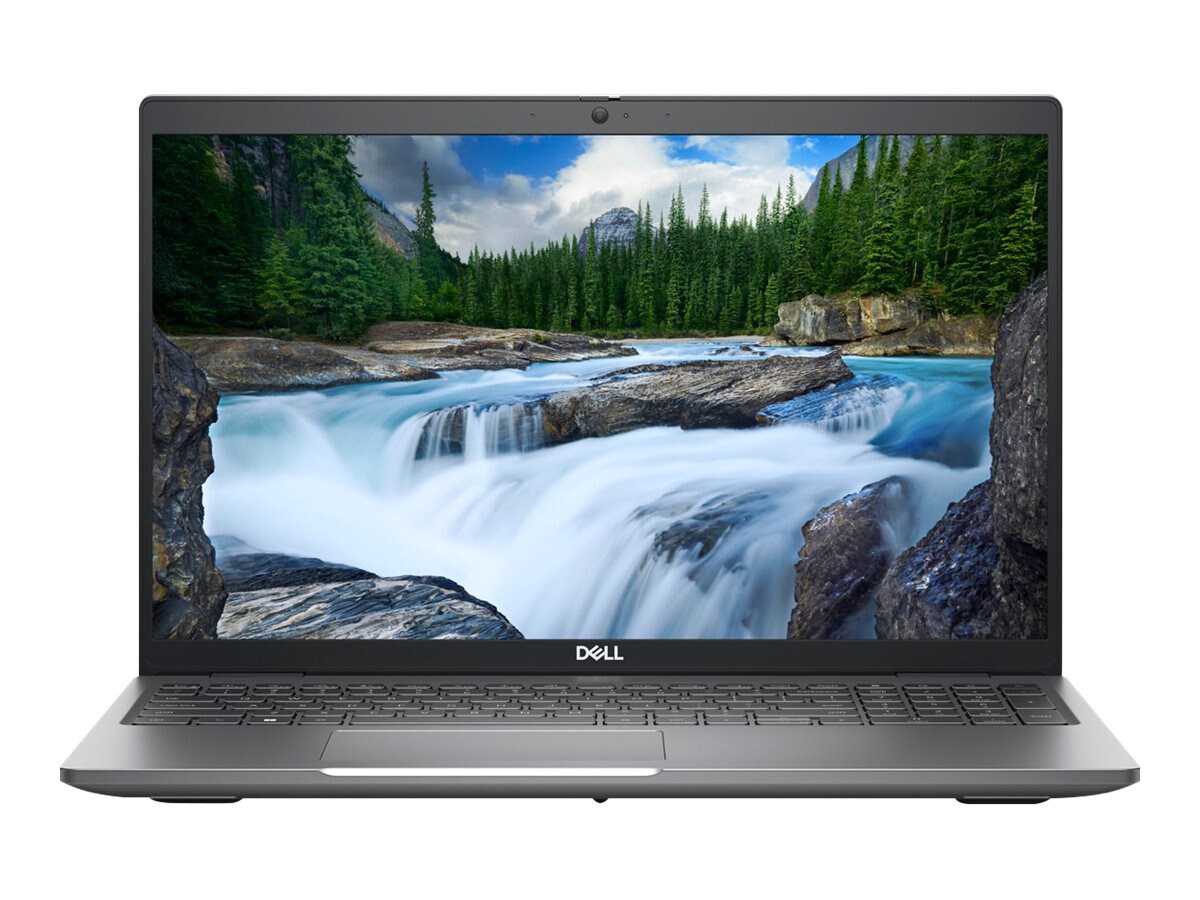 Quick tech specs
Intel Core i7
vPro Enterprise
Intel Iris Xe Graphics
512 GB SSD NVMe
15.6" IPS 1920 x 1080 (Full HD)
BTS
Disti SNS
1365U / 1.8 GHz
Win 11 Pro
16 GB RAM
Class 35
802.11a/b/g/n/ac/ax (Wi-Fi 6E)
with 1 Year Basic Onsite Service with Hardware Support
View All
Know your gear
Introducing the Dell Latitude 5540 - a powerful and reliable companion designed to enhance your productivity and meet the demanding needs of enterprise environments. With its cutting-edge features and robust specifications, this laptop is a perfect choice for professionals on the go.
The Dell Latitude 5540 boasts an impressive 15.6-inch display, providing a spacious canvas for your work and entertainment. The vibrant visuals and crisp resolution bring your content to life, allowing you to immerse yourself in a world of productivity and entertainment.
Equipped with an Intel Core i7 1365U processor, this laptop delivers exceptional performance and speed, ensuring smooth multitasking and seamless execution of demanding applications. The inclusion of vPro technology further enhances its capabilities, providing advanced security features and remote management options for efficient IT administration.
With 16 GB of RAM, the Dell Latitude 5540 effortlessly handles multitasking, allowing you to switch between various applications without any slowdowns. This generous memory capacity ensures that you can work on multiple projects simultaneously, boosting your productivity and efficiency.
Say goodbye to slow boot times and laggy file transfers with the lightning-fast 512 GB SSD storage. The solid-state drive not only provides ample space for all your important files, documents, and media but also significantly improves system responsiveness, enabling quick access to your data and applications.
The Dell Latitude 5540 is built with durability in mind, featuring a sleek and sturdy design that can withstand the rigors of everyday use. Whether you're traveling for business or working in a bustling office, this laptop is built to last and withstand the challenges of your work environment.
Stay connected and collaborate effortlessly with the comprehensive connectivity options of the Dell Latitude 5540. It offers a range of ports and slots, including USB, HDMI, and Ethernet, allowing you to connect to various devices and peripherals seamlessly.
In addition to its exceptional performance and durability, the Dell Latitude 5540 prioritizes your security and privacy. With advanced security features and enterprise-level encryption, your data remains protected, ensuring peace of mind even in the most sensitive work environments.
Experience the ultimate productivity and reliability with the Dell Latitude 5540. Its powerful specifications, enterprise-grade features, and sleek design make it a perfect choice for professionals seeking performance, security, and durability in a single package. Upgrade your work experience today with the Dell Latitude 5540.