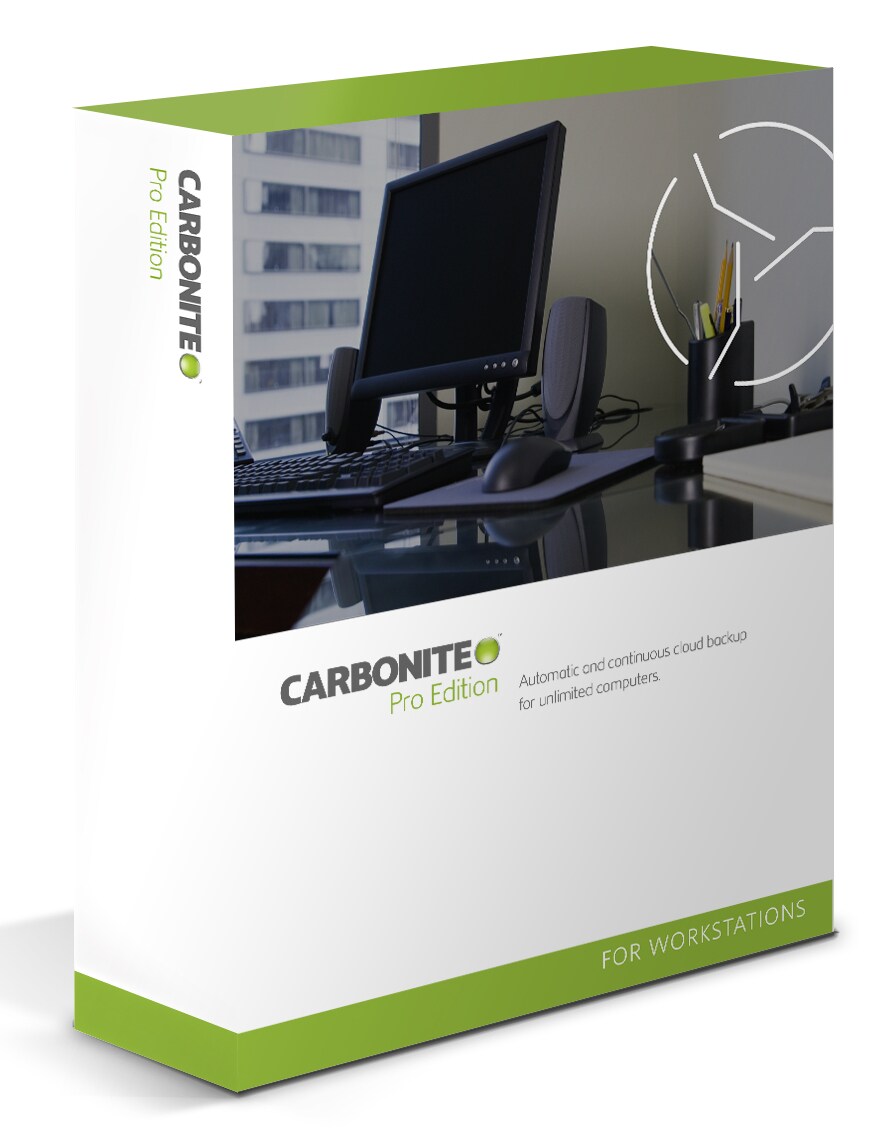 Software Details
View Tech Specs
Know your gear
With Carbonite, you have assurance that all your files are protected in the cloud which gives you the assurance you need for all your data and files.

How it works:

Encrypted copies of your files are transmitted to one of our state-of-the-art data centers, safe from computer glitches, hurricanes and everything in between.
With the cloud, your files go where you go, so you can access them anytime, anywhere. Airports, libraries, coffee shops - you name it.
Make the most of your subscription by downloading our Sync and Share app, exclusively for our customers.
If disaster (or spilled coffee) strikes, you can recover files from the cloud, in just a few clicks.
Carbonite™s designed to be easy, but if you ever get stuck our U.S.-based customer support team is ready to help.
Your files are sent to the cloud automatically and continually in the background, while you work. Files are encrypted and transmitted using Secure Socket Layer (SSL) technology to one of our state-of-the-art data centers.
A simple browser-based dashboard lets you centrally manage the backup status of everyone in your company " no matter where your employees are located.
Business doesn™t stop when you leave the office. That™s why Carbonite lets you access (or even restore) your files anytime, anywhere so you never have to worry about leaving your files behind.
Availability:
Discontinued