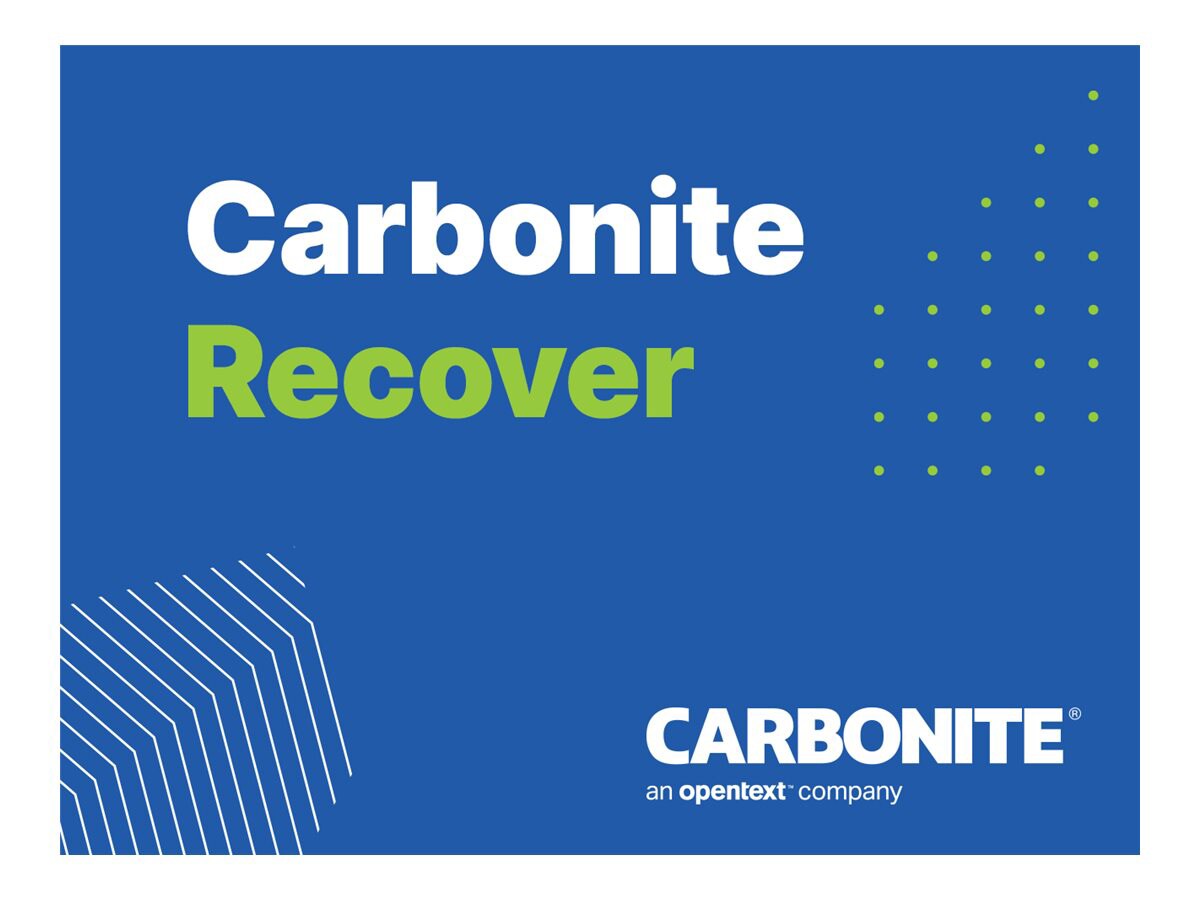 Know your gear
The growth of disaster recovery as a service (DRaaS) gives businesses new options for keeping a secondary copy of systems and applications accessible in a separate location. Many businesses are beginning to adopt the DRaaS approach because it's a way to leverage the cloud to support greater IT resiliency. But much of the focus has been on protection for modern platforms and virtualized networks running in VMware or Hyper-V. What's often neglected by the providers of DRaaS solutions is protection for legacy systems that serve as the backbone for financial firms and global enterprises. In fact, legacy systems are just as important to protect as modern ones because they often contain highly sensitive financial and corporate data that businesses can't afford to lose.

With full support for legacy systems like IBM iSeries and AIX, Carbonite Disaster Recovery gives businesses all the benefits of DRaaS with more flexibility to protect legacy investments. When combined with Carbonite Recover for modern cloud and virtual systems, complete data protection platform gives businesses cloud failover capabilities for any system in their networks. With Carbonite Disaster Recovery and Carbonite Recover, businesses now have the tools they need to reap the benefits of DRaaS for both modern and legacy systems, including reduced cost and infrastructure, and simpler management over data protection environments.
Terms and Conditions
These services are considered Third Party Services, and this purchase is subject to CDW's Third Party Cloud Services Terms and Conditions, unless you have a written agreement with CDW covering your purchase of products and services, in which case this purchase is subject to such other written agreement.
The third-party Service Provider will provide these services directly to you pursuant to the Service Provider's standard terms and conditions or such other terms as agreed upon directly between you and the Service Provider. The Service Provider, not CDW, will be responsible to you for delivery and performance of these services. Except as otherwise set forth in the Service Provider's agreement, these services are non-cancellable, and all fees are non-refundable.
Software Details
Hour
1 additional recovery server
monthly fee
Linux
Subscription license (1 year)
hosted
program fee required
Win
View Tech Specs