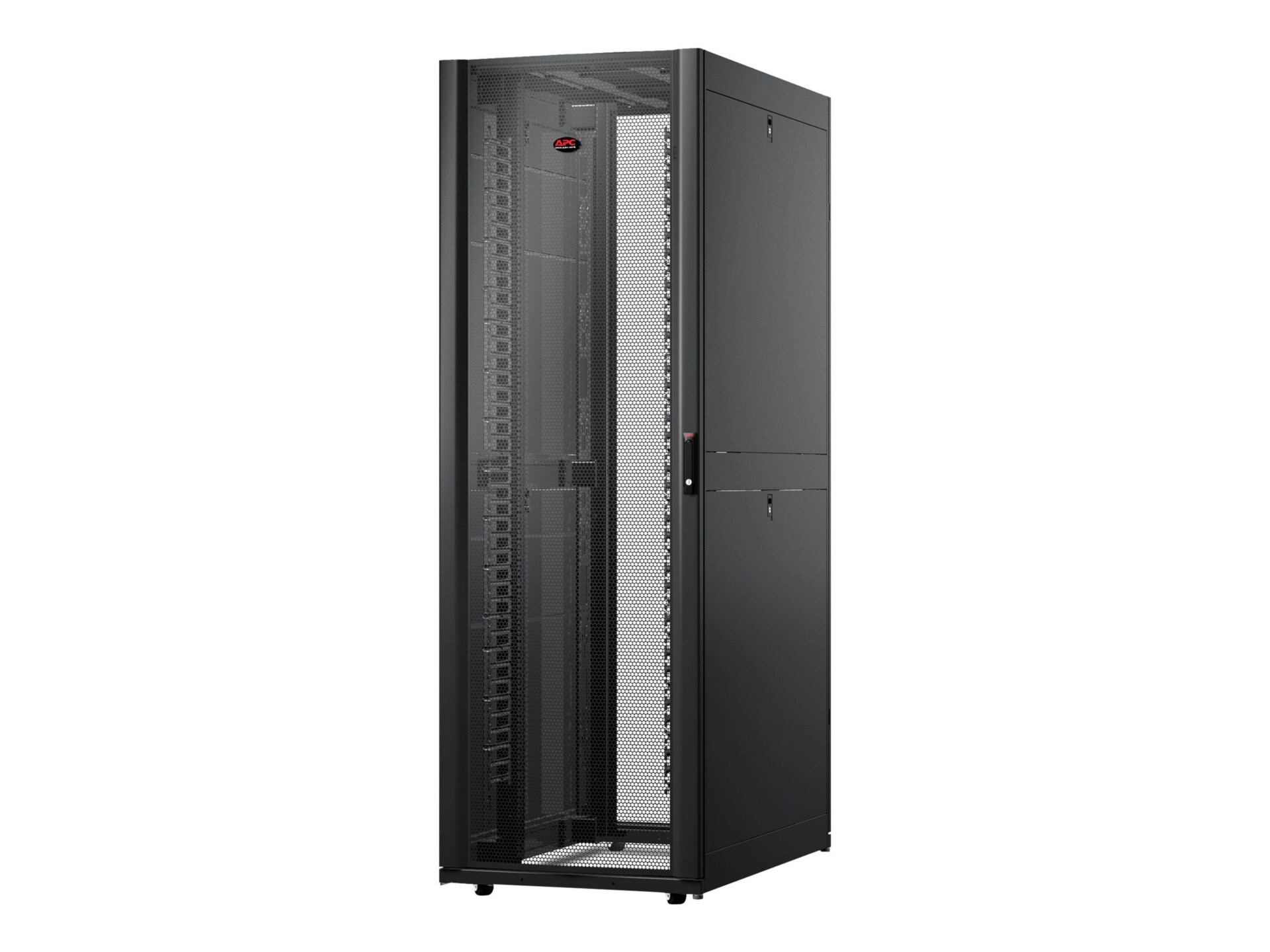 Quick tech specs
Cable protection and pass-through: Smooth plastic fingers provide proper bend radius.
Improved cable access: Maintain and organize large cable bundles for improved efficiency with open vertical mounting rails and large cable openings in roof.
High density cable management: The vertical mounting rails are opened up for increased cable access and the roof design has large open areas for cable entry/exit from the enclosure.
Integrated high density cable management: Decrease inst
View All
Know your gear
NetShelter SX 48U 750mm Wide x 1200mm Deep Networking Enclosure with Sides Black
NetShelter SX Networking Enclosure expands Schneider Electric's superior IT enclosure line with improved support for high density networking applications. Integrated high density cable managers and improved cable access roof provide support for large cable bundles. When combined with the Side Airflow Duct Kit, the Networking Enclosure ensures complete isolation of cold intake and hot exhaust air for large switches and SAN directors.