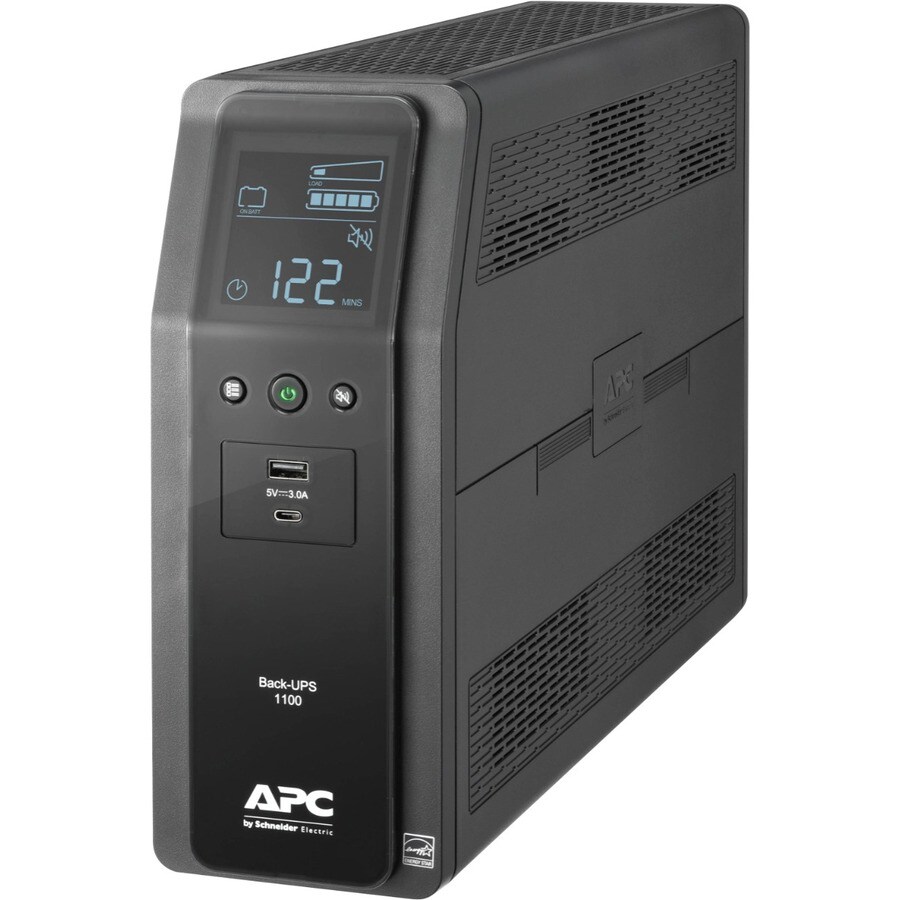 Quick tech specs
Automatic self-test
Battery replacement without tools
lowering Mean Time to Repair (MTTR).
Preserves battery life and maximizes runtime by correcting low voltages without discharging the battery.
This LED informs users of potentially dangerous wiring problems in the wall circuit.
Periodic battery self-test ensures early detection of a battery that needs to be replaced.
Enables fast battery replacement
Boost Automatic Voltage Regulation (AVR)
Building Wiring Fault Indicator
Dat
View All
Know your gear
High Performance Computer and Electronics UPS for Premium Power Protection
The Back-UPS Pro family offers guaranteed power protection for high performance computer systems, routers/modems, external storage devices, game consoles and other electronics in your home or business. These UPSs supply electronics with abundant battery backup during outages and stabilize unsafe voltage levels. They also provide power protection from damaging surges and spikes, and allow the use of management software so you get the most out of your UPS. Premium features of this family may include Automatic Voltage Regulation (AVR), an LCD display, Smart Outlets, energy saving functions that reduce electricity use, network manageability, Watchdog, or configurable outlets. Together with the rest of the Back-UPS Pro's standard features, they are the perfect choice to protect your data and keep your system available.