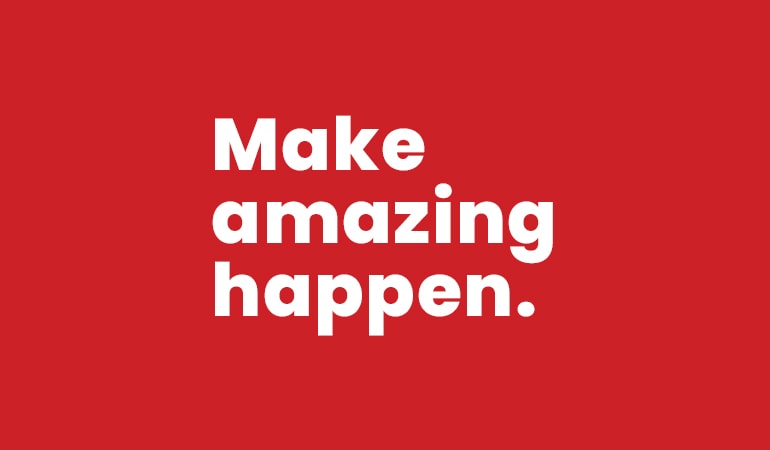 CDW unveiled a new integrated brand campaign called "Make Amazing Happen." The campaign showcases how the company works hand in hand with customers to make technology do more, unleashing its full potential and creating amazing outcomes.
Technology has driven business model shifts and is essential in every industry for driving innovation. Organizations today are looking for a partner that will collaborate and co-develop technology solutions to drive significant business outcomes. CDW collaborates with customers to help them plan, buy and manage their full technology suite.

"At CDW, we are our customer's long-term, full-stack and full-lifecycle technology partner," said Anand Rao, Senior Vice President, Chief Marketing & Digital Officer. "We have the experience, expertise, scale, access, and deep industry knowledge to bring  just about any vision to life with technology. Our customers continue to innovate and imagine, pushing technology to new heights and solving complex problems. And we are well positioned to deliver the outcomes of what technology can do and make amazing happen."

As trusted advisors, CDW meets customers where they are by bringing global scale and an understanding of their local needs, paired with a simplified engagement experience and dedicated people. CDW's track record proves the commitment to relationships which are built on consistently delivering what's promised – to drive value and achieve customers' desired outcomes.

The new campaign, developed with Ogilvy Chicago, will come to life throughout the remainder of this year and beyond, across digital, broadcast, online, social and events with new TV spots showcasing actual customer stories highlighting the outcomes that CDW and its partners including Cisco, Dell, HP and Lenovo help them achieve. 

View the new Make Amazing Happen spot here, or visit CDW's website to learn more about the vast technology services, solutions and expertise we deliver to our customers.