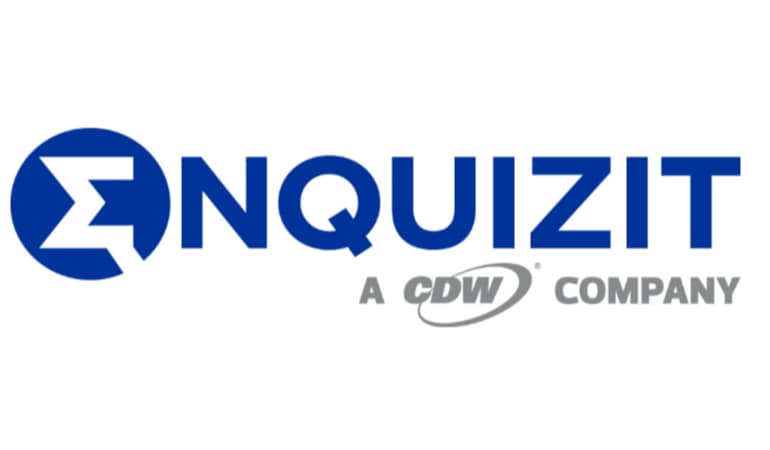 Acquisition provides access to AWS Premier Consulting Partner and Public Sector opportunities
LINCOLNSHIRE, Ill. – June 6, 2023 – CDW Corporation (NASDAQ: CDW), a leading multi-brand technology solutions provider to business, government, education and healthcare customers in the United States, the United Kingdom and Canada, announced that it has acquired Enquizit, an experienced provider of AWS cloud services that solve customer challenges and deliver meaningful outcomes through innovative technical solutions.
"The Enquizit acquisition provides additional capabilities to the CDW Public Sector Cloud Services Practice and enables us to accelerate our Public Sector customers' cloud strategies," said Andy Eccles, senior vice president, Integrated Technology Solutions, CDW. "Enquizit complements our existing commercial-focused Digital Velocity practice via professional services, including Application Modernization, Cloud Transformation, and Cybersecurity."
"Our CDW Public Sector team is passionate about helping our Government and Education customers achieve their mission outcomes," said Bob Kirby, senior vice president, public sales. "The customer and technology expertise Enquizit brings will further amplify the value that we can bring to our customers."
Enquizit gives CDW access to extensive experience designing, developing, and managing mission-critical applications. CDW and its customers will also benefit from the addition of SkyMapTM , a proprietary, AI-powered cloud migration service delivery accelerator developed by Enquizit, that enables organizations to achieve a resilient and secure cloud posture using AWS AI and machine learning to determine optimized paths to the cloud with less risk.
"Enquizit has grown rapidly in the last few years due to a series of government contract wins," said TC Ratnapuri, founder and chairman, Enquizit. "We were faced with the challenge of building an internal mechanism to scale delivery and maintain our culture of excellence, or to team with another organization who already has this mechanism in place. After a thorough analysis, we decided joining CDW was the best path forward to continue serving our customers at scale."
"We are excited to be joining CDW, who has a culture of delivery excellence," said Doug VanDyke, chief executive officer, Enquizit. "CDW has a full-stack, multi-cloud delivery capability. Enquizit is ready to help bring those services to scale in the Public Sector."
Terms of the transaction were not disclosed. Enquizit is not expected to have a material impact on CDW's 2023 Net sales and Non-GAAP earnings per share.