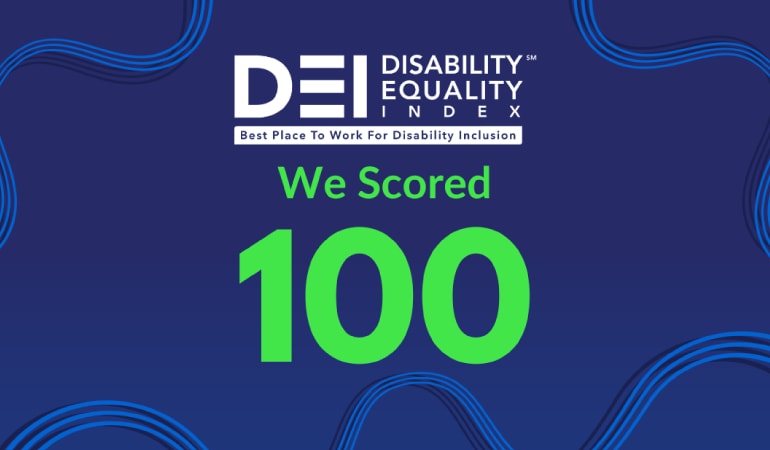 CDW is proud to have earned a top score of 100 on the 2023 Disability Equality Index (DEI), a comprehensive benchmarking tool that helps companies build a roadmap of measurable, tangible actions that they can take to achieve disability inclusion and equality.
Each company evaluated by the DEI receives a score on a scale of zero to 100, with those earning 80 and above being recognized as a "Best Place to Work for Disability Inclusion."
"These top-scoring companies understand deeply that people with disabilities represent a tremendous source of talent and innovation for their workforce and market share for their brands, and they are trailblazers in our journey towards full disability inclusion in business," said Maria Town, President and CEO of the American Association of People with Disabilities (AAPD).
The DEI is a joint initiative of the AAPD, which is the nation's largest disability rights organization, and Disability:IN, the global business disability inclusion network. Together, these organizations are focused on advancing the inclusion of people with disabilities. The index was developed by the initiative's DEI Advisory Committee, a diverse group of business leaders, policy experts, and disability advocates.
To learn more about the DEI or to view a full list of this year's best places to work for disability inclusion, please visit www.DisabilityEqualityIndex.org.